MagSafe chargers may imprint leather cases, are compatible with 12W adapters
Apple warned users that its new
MagSafe
charger may leave circular imprints on leather cases, and added that the accessory is also compatible with 12W power adapters.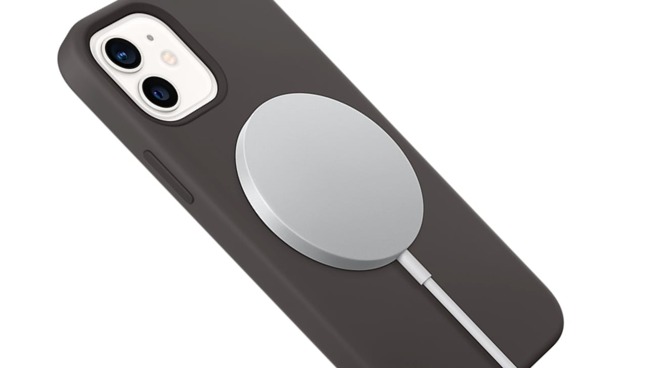 Credit: Apple
The MagSafe charger is a new accessory that magnetically attaches to the back of an
iPhone 12
or
iPhone 12 Pro
to provide
faster charging speeds
. It's also compatible with a new range of cases and other accessories.
In a new
support document
published on Friday, Apple notes that users who keep their iPhone in a leather case when charging with a MagSafe charger may see circular imprints from the contact.
Other types of case materials may be affected, too.
MacRumors
reports
that at least one user has noticed circular imprints on their silicone-based cases. Apple's specific warning about iPhone 12 leather cases, which don't officially launch until Nov. 6, could suggest that they may be more affected by the contact.
Along with the warning about leather cases, Apple also provided MagSafe details and best practices. For example, Apple makes the following recommendations:


Don't place credit cards, security badges, passports, or key fobs between an iPhone and a MagSafe charger. Doing so may damage the magnetic strips or RFID tags in them.


Keep an eye on the temperature. Apple says MagSafe chargers can cause an iPhone to get slightly warmer. If a device gets too warm, Apple says that users should move their iPhone and charger to a cooler location.


The iPhone 12 and iPhone 12 Pro will prioritize wired charging if a Lightning cable is plugged in while attached to a MagSafe charger.


The company also notes that the MagSafe charger is actually compatible with power adapters of at least 12 watts, but adds that users won't see the best charging speeds unless they use a 20W charging brick or higher.