Sony rolling out Apple TV app on 2020, 2019, and select 2018 televisions
Sony is now rolling out the
Apple TV
app to its entire 2020 TV lineup, with the app also arriving on most of the 2019 lineup and select 2018 models.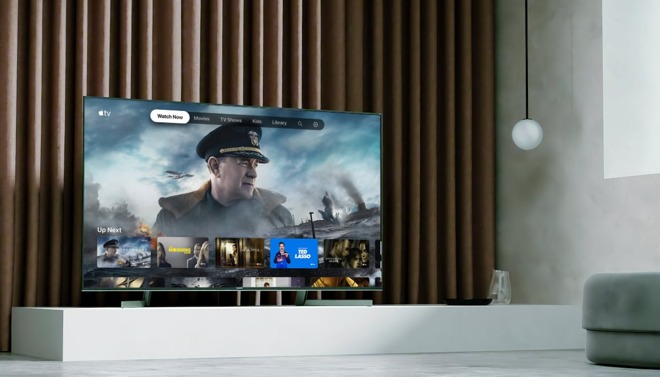 Credit: Sony
Initially promised in 2019, Sony first introduced the Apple TV app to its Sony X900H series in October and
promised
to do the same to its 2020, 2019, and 2018 by the end of the year.
In firmware update v6.4960, Sony is making good on that promise for all of its 2020 Android TV models, most 2019 models, and a pair of high-end 2018 smart TVs,
according to
Flatpanels HD
. The firmware update is currently rolling out in Europe, and is "coming soon" to the North American market.
The Apple TV app won't arrive on the 2019 AG8, XG83, XG81 and XG80 models at this time, the site notes. It will, however, arrive on the AF9/A9F and ZF9/Z9F models from 2018.
Sony also confirmed that the Apple TV app on their platform supports 4K HDR and Dolby Atmos streaming on compatible hardware. The firmware update also contains a streamlined user interface, various bug fixes, and HDMI 2.1 4K120 support for the ZG9/Z9G model.
In October, Sony also
rolled out
the app to its PlayStation 4 and PlayStation 5 consoles.
The Apple TV app allows users to view
Apple TV+
content and content purchased via
iTunes
, as well as a number of third-party streaming services like HBO and Showtime.