M1 MacBook Air review: nearly as transformative as the original
When Steve Jobs slid the original MacBook Air out of a Manila envelope to the wide eyes of a packed theater, it was a generational leap. The new
M1 MacBook Air
may not have had as flashy a debut, but its 2020 upgrade is as transformative.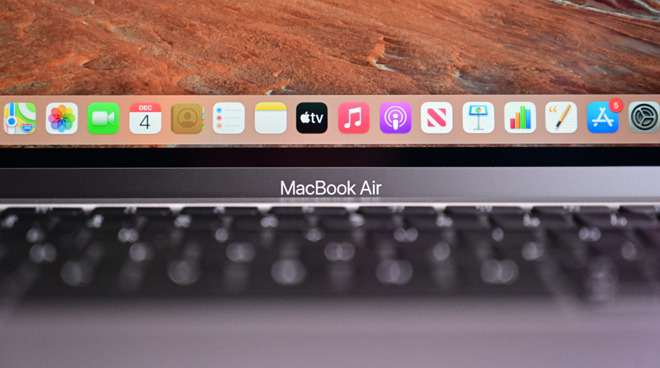 The M1 MacBook Air
Specs and configurations
This late-2020 MacBook Air retains the same body as the prior generation with beefed-up internals. Its anodized aluminum body comes in space gray, gold, and silver.
It sports an identical 13.3-inch Retina display with True Tone. It has a maximum brightness of 400 nits, supports the P3 wide color gamut, and has a pixel density of 227 PPI.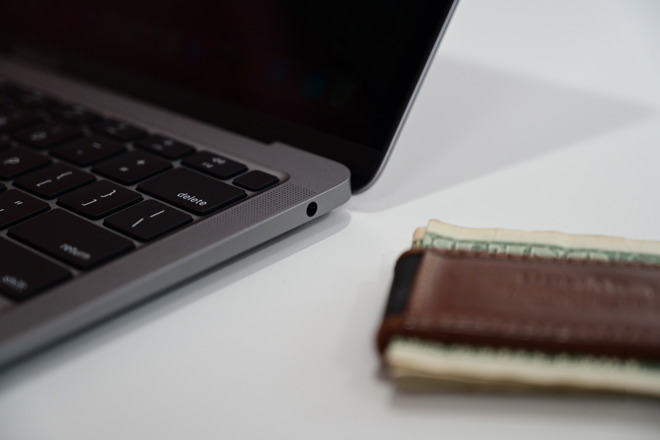 M1 MacBook Air headphone jack
The right side of the body has a 3.5mm headphone jack, and the left side has dual USB-C ports. Apple did upgrade the two ports to USB 4, but they still only support Thunderbolt 3. There aren't many USB 4 accessories on the market yet, so this will primarily be a feature to grow in to.
We tested both the
base model
, as well as the
second-tier model
. If you opt for the base, you get the eight-core M1 processor with a seven-core GPU, whereas the stepped-up model has an eight-core GPU.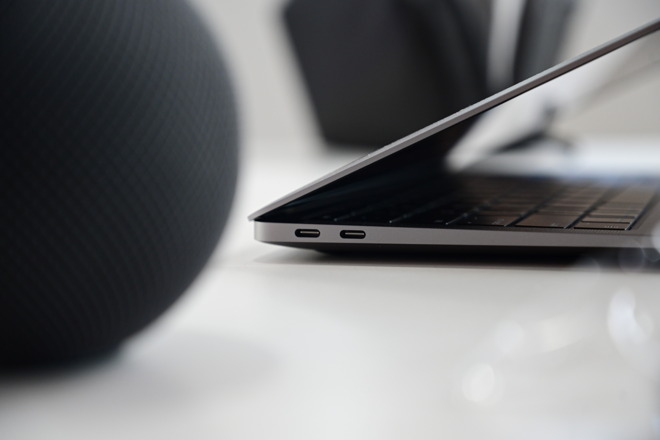 Two USB ports on the left side of the MacBook Air
The entry-level also is equipped with a 256GB SSD, while the high-end model has 512GB of storage, and both are configurable to 1TB or 2TB. Both models ship with 8GB of memory standard with the
option to get 16GB
.
The M1 in the room
In our 13-inch MacBook Pro review, we went into
great lengths regarding the M1 processor
and there is no need to rehash it all here again. The short version is that Apple's first Mac processor is an incredible boost in speed, and it only scratches the surface.
This processor is competent in everyday tasks, but it is more than just launching apps and editing photos. The M1 makes significant changes to memory usage, the SSD, and even the built-in camera.
It makes comparing this Mac to the previous-gen MacBook Air more difficult because it isn't the same. Take memory. The previous machine could go up to 16GB of DDR4 RAM, but the new MacBook Air can have up to 16GB of what Apple calls unified memory. The memory is integrated into the M1 itself rather than being relegated to separate slots. This lets everything from the processor to the Neural Engine to access the shared memory.
As these components share the memory, it allows them to work together more seamlessly and ultimately results in increased performance.
The M1 also has an updated SSD controller, which, as you will see from the benchmarks, is also remarkably improved by more than 100 percent.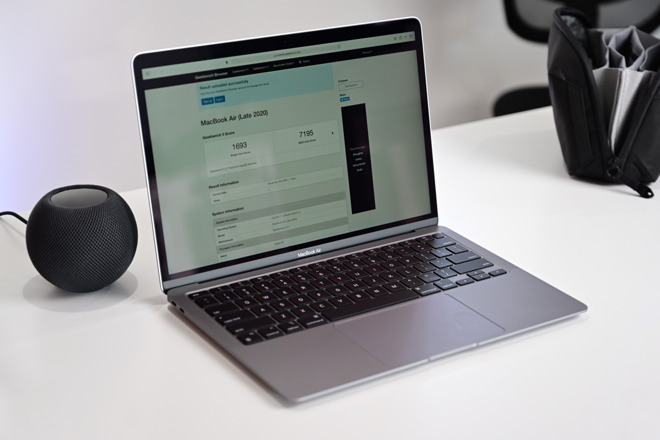 Geekbench results
In Geekbench 5.3.1, the M1 MacBook Air pulled a 1693 and a 7195 on the single and multi-core tests. The last-gen machine's base model earned a 1074 and a 2412, which means the M1 is almost 60 percent faster on single-core tasks and nearly 200 percent faster on multi-core tasks. Don't forget, though, the early-2020 MacBook Air was only a quad-core machine.
Looking at graphics, using the Compute benchmark running Metal, the M1 scored a 20284, which is about 250 percent improved over the 2019 model's 5853 score. That 2019 model relied on Intel Iris Plus graphics versus the eight-core M1 GPU. The eight-core GPU on the next-up model is even more capable than the entry seven-core GPU, but both still blow away the old scores.
If we look at disk speeds, the M1 with the T2-assisted storage controller can achieve write speeds around 2689 MB/s and read speeds around 2484 MB/s. Saving, copying, or otherwise manipulating files is blistering fast on this machine.
These aren't minor iterative increases in speed like we're used to. These are incredible jumps in performance that make real differences when using the machine.
Apps from all over
Ultimately, what may be the most confounding aspect of the new MacBook Air -- as well as the other M1 Macs -- is what apps run and how they run. Apple has made this a bit murky, likely because the vast majority of users won't know or care how apps are run.
On the new M1 MacBook Air, you can run "fat binary" apps that are compiled for both the M1 processor and Intel processors simultaneously. You can also run apps inside Rosetta 2, which is Apple's software that enables Intel-compiled apps to run on the M1. These apps will see a performance hit of varying degrees since they don't run natively. You have iOS apps that can now run natively since the M1 shares a similar architecture with iPhones and iPad.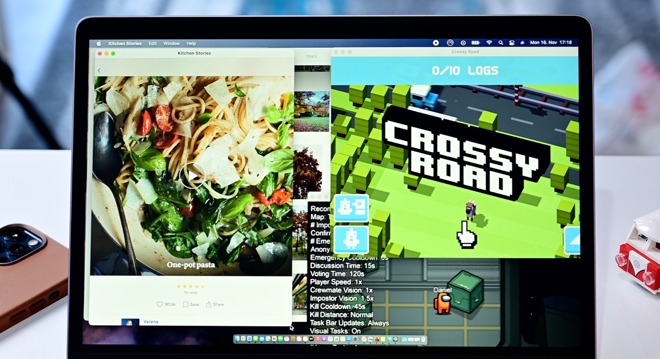 iOS apps run natively on the M1
Apps that run natively versus Rosetta 2 are hard to differentiate. The only real way to know is on first launch, the app takes a few seconds to initialize Rosetta 2 before running. After that first run, they will launch almost instantly.
In our tests, we've tried a few apps in Rosetta 2, and they didn't have any issues and were quick. Speed will undoubtedly improve when explicitly optimized for Apple Silicon.
Running
iOS
and
iPadOS
apps is a whole new experience. It's interesting to see these apps that were previously constrained to our palms up on our desk's monitor. We tested games and utilities that all ran mostly fine, though some are still too optimized for touch to make sense on a Mac.
Developers can always update their apps with Mac-specific controls and release them through the Mac App Store. Lacking that, you can drop an IPA file on your Mac as well -- assuming you have one. We'll be talking about how to pull these off your devices in the coming days.
Using Apple's new Mac
We've been using our M1 MacBook for several weeks now and see it easily as the future of the Mac. It is absurdly fast in everyday use. Apple has optimized this machine for the average workflow, and it pays off. We were able to launch every single default app in only about 14 seconds from double-click to fully-operational. The machine was opening the apps faster than we could click on the next icon.
Compared to the MacBook Air, our
Mac Pro
felt slow. Opening apps, rebooting, saving files are all much faster on the MacBook Air.
We also are absolutely thrilled with the lack of any fans. The machine is only a hair slower than the 13-inch MacBook Pro that has fans, and we believe it is worth the tradeoff for all but "pro" users who need that extra bit of clock speed. The machine is 100 percent silent in operation, and it makes any other fan sound terribly loud once you get used to living without them.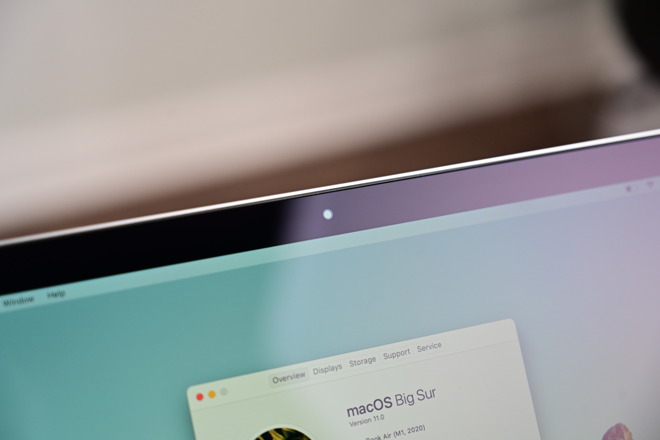 The camera is still only 720p
Apple finally showed the smallest bit of love to the camera this year, though it still stuck at 720p. The M1 has an all-new image signal processor that greatly aids exposure, noise reduction, and color balance. You can see this in our example shots in normal and low-light situations. It's certainly better, but it is still a 720p image.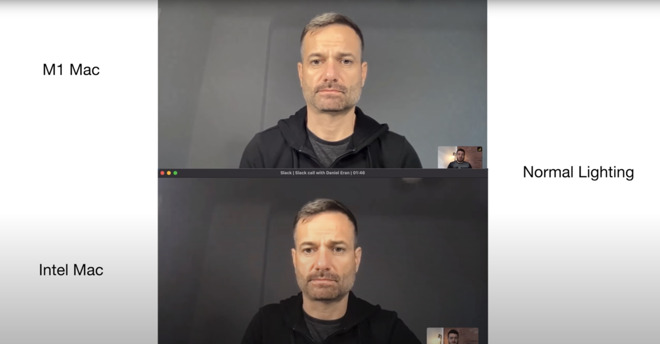 The M1 ISP helps the image, but not a ton
In our current era of work-from-home lifestyles, Apple still could have done more here. A 1080p signal still looks better on the other end of a Zoom call, even if you don't have the fastest internet.
One gripe we did have is the lack of support for dual external displays. The M1 is only able to power one display, up to 6K. Looking at the average user of a MacBook Air, this will again be a non-issue for the majority, but power users who wanted to run two displays in clamshell mode will be out of luck without
some bad workarounds
.
Apple's piecemeal Mac
As you undoubtedly already noticed, Apple hasn't changed the design of the machine at all. We've seen very strong and mixed opinions on whether Apple should be moving on to a new design for its MacBook Air, not to mention the MacBook Pro and iMac.
We've seen this before, though. Apple kept the PowerPC versions' enclosures for its first Intel macs, only shifting after a year or two.
Some defend the MacBook Air, touting how well its design has stood up over the years, while others lament that Apple hasn't notably changed the machine's look in years.
The fact of the matter is, Apple will undoubtedly be debuting a redesigned MacBook Air in the future, and likely sooner rather than later. We think that the design looks solid for its age, but some aspects, such as the thicker bezels, could be slimmed down.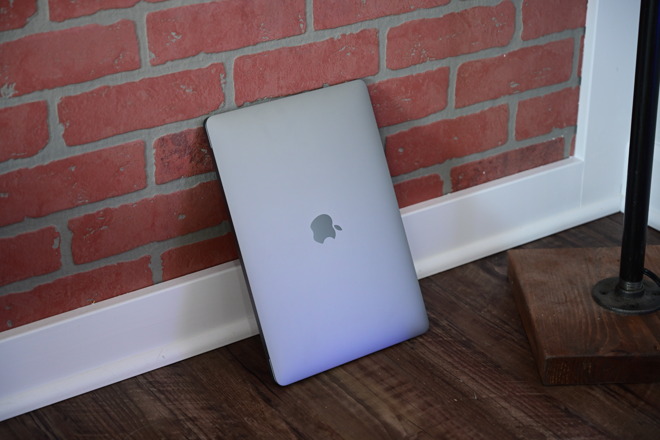 The M1 MacBook Air
Many assumed that Apple would take the opportunity of launching its own processor to unveil a new design at the same time. That didn't come to pass, but it seems Apple has another strategy in mind.
With this being one of the first Apple Silicon Mac, had it come with a significant redesign, demand would likely be higher than it already is. This would have yielded a massive influx of users. While the processor is great, it is clearly missing native support by the biggest players.
That won't be forever, but users could have been more upset if a massive number of users took up the machine. Instead, it will be primarily early adopters and light users jumping quickly to the M1-based device.
Apple is slowly transitioning everyone to an all-new Mac, rather than all at once. First, we got an extensive overhaul of macOS with Big Sur. It introduced a whole new design to the OS alongside a pile of new features.
Following Big Sur, we got Apple's new platform and processor in the M1. The last piece of the puzzle is new hardware to go along with the latest silicon and software. Apple's is prepping us for its most radical Mac lineup ever, but instead of doing it right away, it's introducing us to it piecemeal.
The new MacBook Air is a fantastic machine. It runs like a dream, the M1 processor is killer, and battery life is outstanding. We have no qualms making the jump to Apple Silicon here, but we are unique in that all of our daily software already supports it.
All of Apple's software, such as Final Cut Pro, the Affinity Suite, Pixelmator Pro, and many other utilities, were quickly updated to run natively. The random software that doesn't run natively still runs fast and smooth under Rosetta 2. But, we know there are exceptions for that and that the M1 won't be ready for everyone quite yet.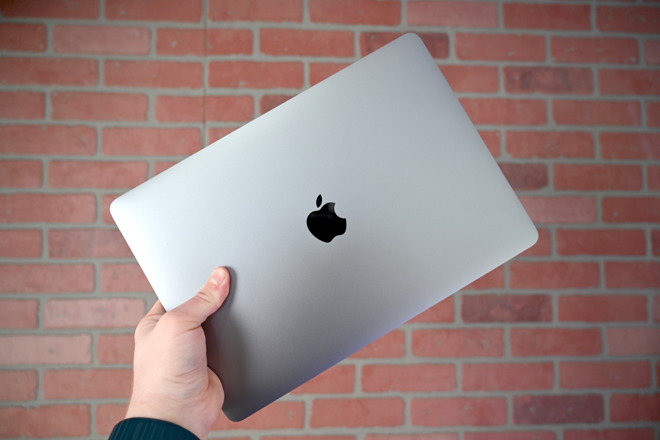 The M1 MacBook Air
Barring odd software compatibility issues, there is little reason not to embrace Apple's M1 chip. This machine is powerful, optimized to the teeth for Apple's own hardware, and improvements such as nixing the fans have made this into the go-to device for almost everyone.
Pros
M1 has incredible performance


Runs completely silent


Battery life is superb


Support for Wi-Fi 6


Runs iOS apps natively


SSD speeds see huge boost


Cons
Limited to 16GB of RAM (though not nearly as important as it used to be)


720p camera still underwhelms


New design is likely on the horizon


Likely some compatibility issues for niche apps
Rating: 4.5 out of 5
Deals on Apple's M1 MacBook Air
AppleInsider
readers can
save up to $150
on the new MacBook Air at leading Apple resellers. Each of the offers is available in the Apple
M1 MacBook Air Price Guide
, where shoppers can compare prices across leading Apple retailers 24/7.
">