Apple releases singalong video for Apple TV+ 'Stillwater' theme song
Apple has released a singalong video promoting its
Apple TV
animation "Stillwater," compiling clips from the show accompanied by the full version of its theme song performed by Kishi Bashi.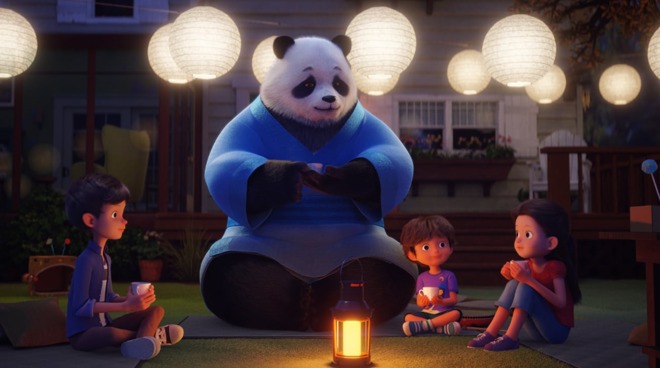 The two-and-a-half-minute video, posted to the Apple TV
YouTube channel
on Friday, plays through the entire Kishi Bashi song "Never Ending Dream," an easygoing folk tune. Karaoke-style lyrics accompany the singing at the bottom of the screen throughout the video.
The release of the video coincides with "
Stillwater
" being available to view on Apple TV+, with viewers offered six episodes of the relaxing animation series. The show is based on the Scholastic book series "Zen Shorts" by Jon J Muth, and aims to teach younger viewers the ability to manage their emotions.
The main characters are siblings Karl, Addy, and Michael, who are children that face various challenges each day. Their neighbor, a wise panda called Stillwater, gives examples and advice on things they can do, such as to change their point of view if they are upset or annoyed by an unexpected event or issue.
Starring James Sie, Judah Mackey, Eva Binder, and Tucker Chandler, "Stillwater" is produced by Scholastic Entertainment and Gaumont. It is available to watch as part of the Apple TV+ subscription, which costs $4.99 per month, or free for a year with select Apple product purchases.