Apple Music support added to Google's smart speaker and display ranges
Owners of Google's Nest and other smart speakers and displays that use the Google Assistant are now able to use their
Apple Music
subscription through the devices for the first time.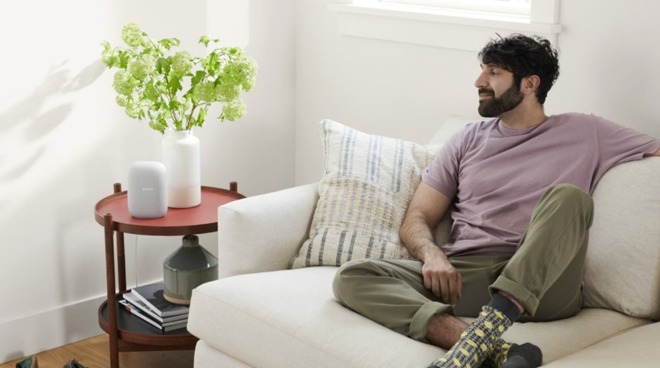 Google is rolling out support for Apple Music to its Google Assistant-enabled devices, including
Nest Audio
,
Nest Hub Max
, Nest Mini, and others, from Monday. The move, arriving just before the holidays, will let those with an Apple Music subscription listen to over 70 million songs, as well as albums and playlists hosted by the service.
To enable Apple Music on the devices, users have to link their Apple Music account to their Google Home app, and then set Apple Music as the default music streaming service, Google's official blog
writes
. Once enabled, users will be able to perform normal assistant queries to access their music, such as "Hey Google, play Caravan Palace Lone Digger."
This also includes the ability to request playing specific songs, artists, and user-created playlists, as well as those generated by Apple itself covering genres, moods, and activities. It is even possible to play songs a user has liked and added to their Apple Music library.
The support also extends to Google Home's multi-room control feature, for music to be played on multiple devices throughout a home or to be moved from one place to another.
Apple Music support has started to roll out to Nest and other Assistant-equipped smart speakers and displays, in the United States, United Kingdom, France, Germany, and Japan. It joins a wide variety of other music services accessible from Google's speakers, including Spotify, Deezer, Pandora, TuneIn, and YouTube Music.
The addition of Apple Music on Google's ecosystem follows long after a similar move by Amazon, which has included it in its
Echo speaker line
for a number of years.