Apple TV+ scrapped show based on Gawker after Tim Cook heard about it
Apple reportedly killed an Apple TV+ series chronicling the rise of Gawker Media after CEO
Tim Cook
personally intervened, according to a new report.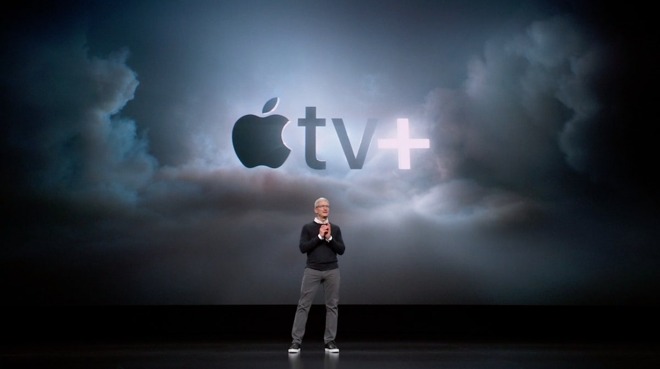 Credit: Apple
Earlier in 2020, the Apple streaming platform was
said
to be working with former
Gawker
staff on a dramedy series about the subversive blog network. Since then, no word has surfaced on the project.
On Sunday, however,
The New York Times
reported that
Apple TV+
scrapped the show after Cook discovered its development and sent an email in response. Sources told the publication that Cook was "surprised" to learn Apple was making a show about
Gawker
, and reportedly "expressed a distinctly negative view" toward the now-shuttered media company.
Gawker Media
had caused problems for Apple several times during its run, including when its tech site,
Gizmodo
,
obtained
an iPhone 4 prototype. That situation led to then-CEO
Steve Jobs
pleading to get it back, and a police raid on a
Gawker
editor's house.
The media organization also ran stories that publicly outed Cook as gay, six years before the Apple chief executive came out in a
public essay
on equality published in 2014.
Now the show, which was dubbed "Scraper" and pitched to Apple TV+ by
Gawker
veterans Cord Jefferson and Max Read, is back on the market and another streaming platforms may pick it up.
The New York Times
reports that the Apple executive who brought the show in, Layne Eskridge, has left the company.
Among streaming platforms and studios, Apple TV+ has been among the most clear about its "corporate red lines."
Apple's Services chief
Eddy Cue
has reportedly told partners that "the two things we will never do are hard-core nudity and China." Cue also
told
Apple TV+ creators to "avoid portraying China in a poor light," according to
BuzzFeed News
Back in 2018,
The Wall Street Journal
reported that Cook had also
scrapped
a
Dr. Dre biopic
because it had too much violence and nudity. Apple has also instructed M. Night Shyamalan to keep crucifixes off the walls of "Servant."