Facebook attacks Apple over iOS 14 ad privacy program in full-page newspaper ads
Facebook is escalating its war of words with Apple's forthcoming data gathering restrictions in
iOS 14
, and is making how it feels clear with a series of ads in newspapers.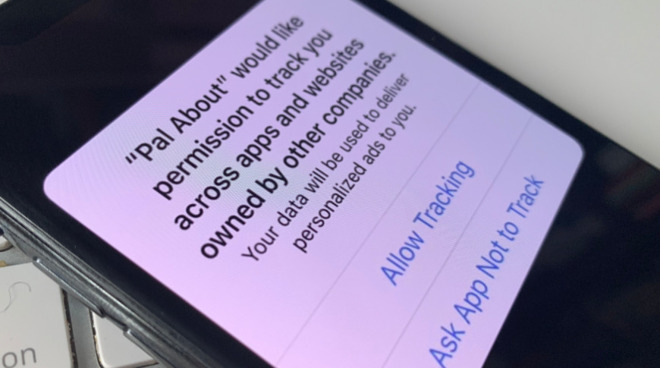 Credit: AppleInsider
The ads, headlined with "We're standing up to Apple for small businesses everywhere" focus on Apple's ad tracking protection. Specifically, it takes issue with how Apple's changes will prevent tailored ads from being presented to customers.
"While limiting how personalized ads can be used does impact larger companies like us, these changes will be devastating to small businesses,"
Bloomberg
cites Facebook
as saying
.
Generally, ad tracking is the technology that lets an advertiser know that someone buying a product from a certain place online, was driven there by an ad in, for instance, a game. To facilitate customer identification, and prevent the spread of personal data, Apple is implementing a random device identifier tag called an Identifier for Advertisers (IDFA) which lets companies track the effectiveness of ads without gaining a user's personal data or pinning a purchase to an identifiable user for mass-collection.
Facebook is declining to use Apple's IDFA system. Based on what it collects for user data
prior to roll-out
of the IDFA system, the decision was likely made because using it and complying with Apple's terms of service for use would prevent Facebook from collecting as much data on its users as it does presently.
Facebook's Chief Financial Officer Dave Wehner said in July that he was expecting to see a hit in profits from the initiative. Specifically, Wehner said that iOS 14 was going to "make it harder for app developers and others to grow using ads on Facebook and elsewhere."
The company is expecting to now see a 60% hit to advertisers' revenue from iOS 14, after
previously claiming
50%. In its testing, Facebook said that some users running iOS 14 either see no ads delivered through its Audience Network program, or see ads that are less relevant.
In September, Apple delayed the roll-out of the ad tracking limitation feature. Release is presently expected
in early 2021
.
The text of the ad has been seen by
AppleInsider
and is as follows. All emphasis is Facebook's.
At Facebook small business is at the core of our business. More than 10 million businesses use our advertising tools each month to find new customers, hire employees and engage with their communities.

Many in the small business community have shared concerns about Apple's forced software update, which will limit businesses' ability to run personalized ads and reach their customers effectively

Fourty-four percent of small to medium businesses started or increase their usage of personalized ads on social media during the pandemic, according to a new Deloitte study. Without personalized ads, Facebook data shows that the average small business advertiser stands to see a cut of over 60% in their sales for every dollar they spend.

While limiting how personalized ads can be used does impact larger companies like us, these changes will be devastating to small businesses, adding to the many challenges they face right now.

Small businesses deserve to be heard. We hear your concerns, and we stand with you.