US government designates drone maker DJI as a national security concern
The U.S. government on Friday added drone maker DJI to a list of Chinese companies designated as national security concerns, and by doing so, banned the export of U.S. technology to the company.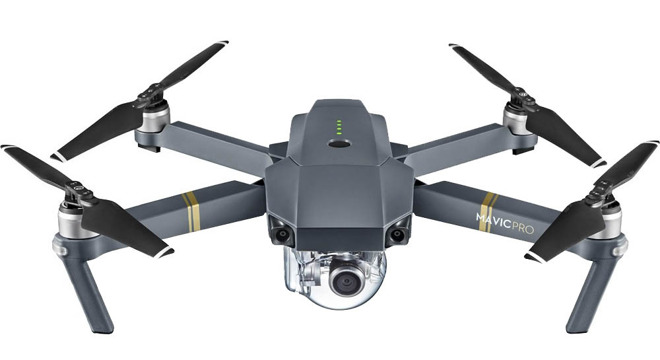 Credit: DJI
DJI was added to the so-called Entity List by the Commerce Department on Friday,
Reuters
reported. The move bans U.S. companies from exporting technology to the drone maker.
Specifically, the Commerce Department said it was adding DJI -- along with three other companies -- to the blacklist because it "enabled wide-scale human rights abuses within China through abusive genetic and analysis or high-technology surveillance."
Although not confirmed, that's likely a reference to DJI reportedly providing drones to the Chinese government. In March,
Bloomberg
reported
that DJI drones were being used to surveil detention centers in Xinjiang.
The ban is being implemented through the same process that
barred
U.S. companies from exporting technology to smartphone maker Huawei.
Because of that, DJI's supply chain is likely to be snarled by the restrictions on components and parts produced by U.S. companies. It could also make it more difficult for U.S. firms to carry out transactions or sell DJI products. That's especially true if China retaliates with its own restrictions.
The Commerce Department filing does allow for a "case-by-case" exemption for products used to detect, identify, and treat infectious diseases. It isn't clear if any of DJI's products will qualify for that exemption.
While it represents an escalation of the Trump Administration's ongoing efforts against Chinese companies, the move also follows government security concerns about Chinese drones. In October, the Justice Department
banned
the use of agency funds to purchase foreign-made drones. Earlier in 2020, the U.S. Department of the Interior
grounded
its drone fleet as it investigated security concerns.
Apple sells DJI drones and other products directly on its online storefront.