Prolific indie game porter won't develop for macOS anymore
A developer responsible for a wide array of Indie game ports has soured on Apple's migrations to Apple Silicon and Metal, and is walking away from
macOS
development -- but plans to continue to support his current catalog for as long as possible.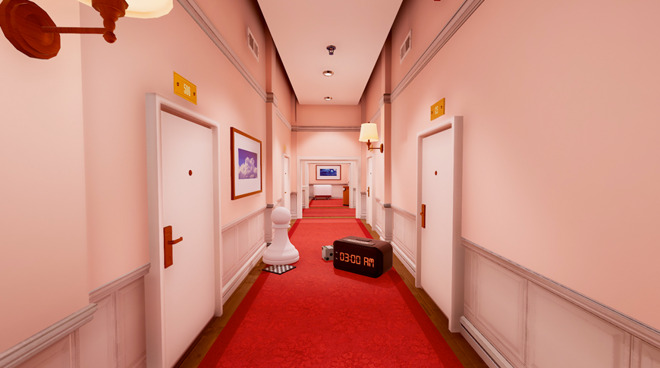 "Superliminal" is one of the many games Lee has ported to macOS
Ethan Lee, also known as Flibitijibibo, began porting games nearly a decade ago when he took a summer job doing audio programming for a game called "Waveform." The game was available on Windows, but not his preferred platform: Linux. When he told the developers that he wanted to make a Linux port on the side, they suggested he could make a Mac version.
Shortly after, when Valve announced Steam for Linux, Humble contacted Lee, asking him to make Humble Bundle ports.
"A whole business [was] born," Lee writes in
his post.
"
Accidentally.
"
Lee's portfolio includes a number of both lesser and well-known indie games, including titles such as:
Waveform


Super Hexagon


Celeste


Escape Goat 1 & 2


Rogue Legacy


Bastion


VVVVVV


Superliminal


River City Ransom: Underground


Gratuitous Space Battles 2


They Bleed Pixels


Atom Zombie Smasher


SHENZHEN I/O


Dream Daddy: A Dad Dating Simulator
Unfortunately, while that worked well for him at the time, Apple's shift in recent years has made it somewhat more challenging for him to port games to macOS. He notes that his "trusty flibit MacBook" -- an original MacBook running macOS Mojave -- is at the end of its lifespan, and he doesn't plan on buying any more Apple products. Additionally, he talks a bit about the frustration he feels over
M1
and Metal.
For these reasons, starting in 2021, Lee is walking away from making new ports for Mac. He will continue supporting existing ports.
"I will continue to support my current Mac games for as long as I physically can. You bought a Mac version, you're keeping that Mac version," he writes. "You gave me your money and have treated me very well this past decade, this house I'm working in wouldn't be my home without both Linux and Mac customers, you deserve at least
some
of my attention based on that alone."
He points out that he feels as though Apple is getting "bigger and more reclusive" while developers of Indie games get "smaller and more desperate," which has soured him on Apple as a company.
He goes on to thank Mac users, noting that they've been extraordinarily good to him. He finishes the post by slamming Apple for its interest in both the
Apple Card
and
Apple Fitness+.
.