Ear cushions not included with AirPods Max warranty replacements
On Monday, a report details Apple's warranty repair policy for AirPods Max, noting the company does not supply an extra set of ear cushions if the device needs to be replaced.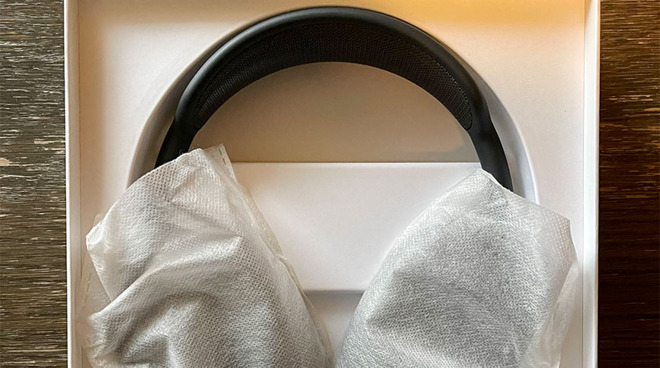 Damien Menn recently discovered Apple's replacement protocol when
requesting
warranty service for a faulty Digital Crown, reports
9to5Mac
.
Illustrated in a
tweet
, Apple informs users to remove AirPods Max's ear cushions before sending the unit in for repair.
The replacement device arrives in a form-fitting insert and is fitted with special fiber pouches to protect the ear cups that contain sensitive components like drivers, sensors, and circuit boards. A pamphlet included in the package instructs users to remove the original cushions that came with their AirPods Max, slip on the fiber baggies and stow them securely for the return shipment.
Fortunately for the user, AirPods Max cushions are held on with magnets and are easy to remove and install.
The repair practice deviates from guidelines for other accessories like AirPods Pro, replacements of which come with a new set of silicone ear tips. However, it should be noted that the $69-a-pair AirPods Max ear cushions are considerably more expensive than the $8 fittings included with its smaller sibling.
Of course, ear cushions will be replaced under warranty if that specific part is flawed.
AirPods Max cushions have been regularly out of stock since the device went up for sale
in December
. Supply of the popular over-the-ear headphone is trickling in to select Apple Store locations, though online orders are still showing severely delayed ship times that arrive in March.