Cook 'excited' about progress of Apple Silicon transition
Apple CEO
Tim Cook
says that the company has a "lot more to do," but is excited by how the first Apple Silicon M1 Macs have been received.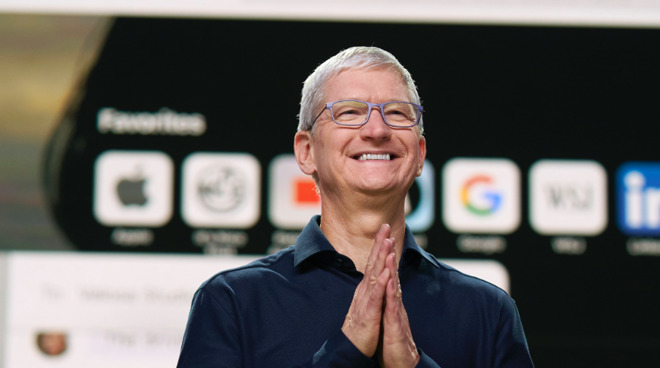 Tim Cook
Speaking during the legally-mandated
quarterly earnings call
, Cook responded to analyst questions about
M1
Macs, the first of Apple's computers to be powered by in-house designed silicon. Stressing repeatedly that he sees this as early days in the transition from Intel to
Apple Silicon
, he said that Apple is excited about progress so far.
"We're partway through the transition, and we've got a lot more to do," he said. "We're in the early days of a two-year transition, but we're excited about what we see so far."
"If you look at the switcher [from PC to Mac]," he continued, "if you look at the new-to-Mac, and new-to-iPad, those numbers worldwide are about half of the purchases coming from people that are new. So the instal base is still expanding with new customers."
"That's true on both iPad and Mac [but] if you look at the Mac, M1 I think it gives us a new growth trajectory that we haven't had in the past," he continued. "Certainly if Q1 is a good proxy, there's lots of excitement about M1-based Macs."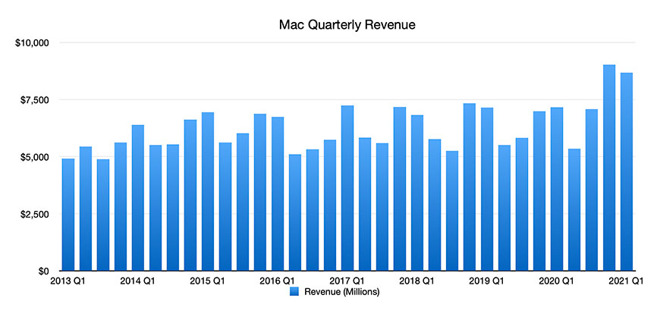 Apple launched its first M1-powered Macs late last year with the
MacBook Air
,
13-inch MacBook Pro
and
Mac mini
. Customer feedback has been largely positive, with many touting the new computers' speed and efficiency as compared to both past Macs and Windows boxes.
The company is rumored to release a pair of redesigned, high-end MacBook Pro models with M1 chips
in the third quarter
, while iMac and Mac Pro
could benefit
from Apple Silicon later this year.