iPhone not migrating to USB-C or getting Touch ID on power button any time soon
Analyst
Ming-Chi Kuo
believes that market and financial benefits will mean Apple skips USB-C for iPhones, and will also not move Touch ID to the power button at any time in the near future.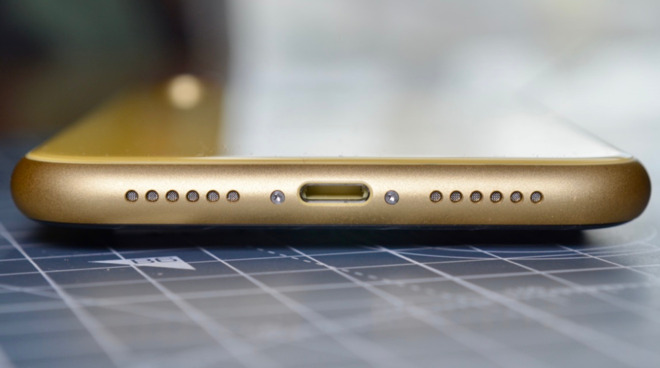 Despite moving the
iPad Pro
to USB-C charging instead of Lightning,
back in 2018
, Apple has kept the iPhone on the older technology. Now an analyst says it appears Apple will neither adopt USB-C nor
Touch ID
on the iPhone.
"The market expects the iPhone to abandon Lightning in favor of USB-C and equip the power button with the Touch ID sensor," writes Kuo
in a note
seen by
AppleInsider
. "Our latest survey indicates that there is no visibility on the current schedule for the iPhone to adopt these two new specifications."
Kuo understands that there are technical issues around waterproofing, but says he believes there are market pressures involved. Specifically, Apple's
Made for iPhone
(MFi) program is a profitable business that would be affected.
"We believe that USB-C is detrimental to the MFi business's profitability, and its waterproof specification is lower than Lightning and MagSafe," continues Kuo. "Therefore, if the iPhone abandons Lightning in the future, it may directly adopt the portless design with MagSafe support instead of using a USB-C port."
"At present, the MagSafe ecosystem is not mature enough, so the iPhone will continue to use the Lightning port in the foreseeable future," he says.
This isn't to say that Kuo thinks the technology, particularly regarding Touch ID, is not adequate, however.
"We believe that the iPhone will significantly improve the user experience if it adopts the power button with the Touch ID sensor. However, currently, there is no visibility on the timing of adopting this new specification," he concludes.
Apple implemented Touch ID in the sleep/wake button on the
iPad Air 4
.