Apple aggressively lobbies against Arizona bill that would allow third-party App Store pay...
Apple and Google are ramping up lobbying efforts against an Arizona bill that would allow developers to use third-party in-app payments methods, bypassing the tech giants' 15% or 30% cut of digital sales.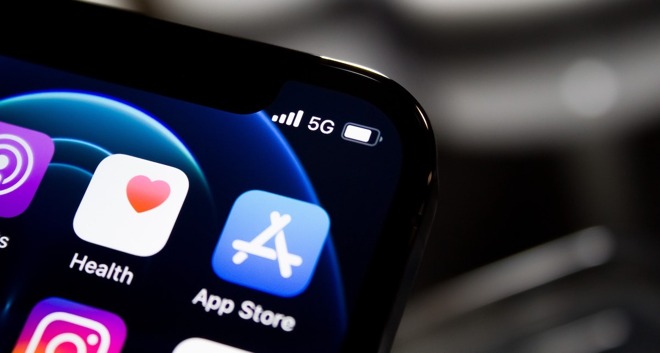 Arizona State Rep. Regina Cobb, a co-sponsor of the HB2005 amendment, told
Protocol
that Apple and Google began
intense lobbying
activities before the bill was formally introduced
in February
.
"We went through a very difficult weekend where Apple and Google hired probably almost every lobbyist in town," Cobb said.
Apple's senior manager of state and local government affairs Rod Diridon, who successfully lobbied against a California right to repair bill
in 2019
, was reportedly called in to assist with the Arizona legislation. The iPhone maker also joined the Arizona Chamber of Commerce and hired Kirk Adams, former chief of staff to Arizona Gov. Doug Ducey and speaker of the Arizona House of Representatives, to discuss the amendment with Cobb, the report said.
Lawyers for both Apple and Google argued the constitutionality of the bill with the Arizona House's lawyers.
Cobb said she was presented with the idea for HB2005 in February by Ryan O'Daniel, a local lobbyist who represents Match Group and the Coalition for App Fairness. The bill would enable developers to tap third-party payment systems instead of those offered by Apple and Google in their respective
App Store
and Google Play Store marketplaces.
Apple's chief compliance officer, Kyle Andeer, at a hearing last week said that HB2005 amounts to a "government mandate that Apple give away the App Store," the report said. Andeer added that the bill "tells Apple it cannot use its own checkout lane and collect a commission in the store we built."
The Arizona legislation is similar to a more wide reaching bill that failed in North Dakota
last month
. That proposal dealt not only with third-party payment systems, but also demanded alternative app stores for smartphone users.
With its bill focusing solely on payments, Arizona's attempt to rein in powerful tech firms might have a chance at passing a full House vote. If adopted, large developers looking to avoid app store "taxes" would likely flock to the state.
Cobb plans to discuss the bill this week with Apple executives at a meeting arranged by Adams, the report said.
"It's time to make some concessions," Cobb said. "I'm sure other states are going to be watching from the sidelines. On both sides, I think they're going to start navigating a little bit more precisely after they've been able to gain knowledge from this experience in Arizona."