New iPhone-powered color balance feature compatible with older Apple TV models
A newly announced
Apple TV
technology that automatically adjusts color balance using iPhone's Face ID sensors will be available on previous-generation devices, according to Apple.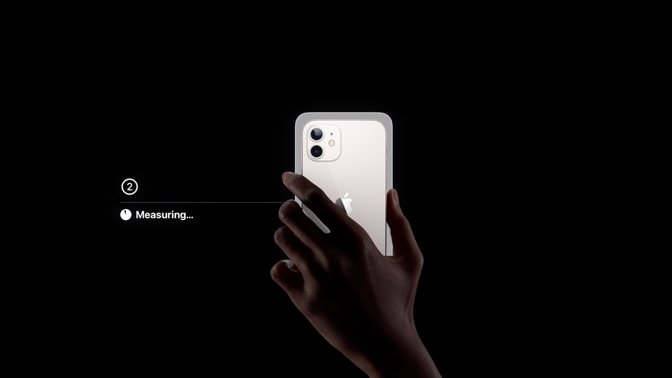 Apple on Tuesday
revealed
the color balance feature alongside the unveiling of new Apple TV 4K hardware.
As demonstrated in today's "Spring Loaded" event, the technology harnesses an iPhone with Face ID to calibrate a television's video output. Users are instructed to place their iPhone against an area of a television's screen to begin measuring color output with the handset's TrueDepth camera system and ambient light sensor. Color adjustments are applied to Apple TV's video output automatically without user intervention.
The process is said to deliver more accurate colors and improved contrast to bring Apple TV video up to "industry-standard specifications" used by cinematographers. Importantly, color balance is handled on Apple TV, meaning users don't have to manually adjust TV settings.
While not mentioned in today's presentation, iPhone-automated Apple TV color balance is set to arrive on the first-generation Apple TV 4K and Apple TV HD with the launch of tvOS 14.5 next week. A compatible iPhone with Face ID running iOS 14.5 is also required.
The feature addition arrives with a refreshed Apple TV 4K model that features an A12 Bionic processor for high frame rate HDR and Dolby Vision. Also included is HDMI 2.1, suggesting support for 120Hz video is coming soon.