The critics were impossibly wrong: Apple CEO Tim Cook was -- and is -- the right person fo...
A lot of nonsense has been said about
Tim Cook
since he took over as chief executive of Apple nearly a decade ago, and with his company's latest quarterly blowout, he has proven the naysayers all wrong yet again.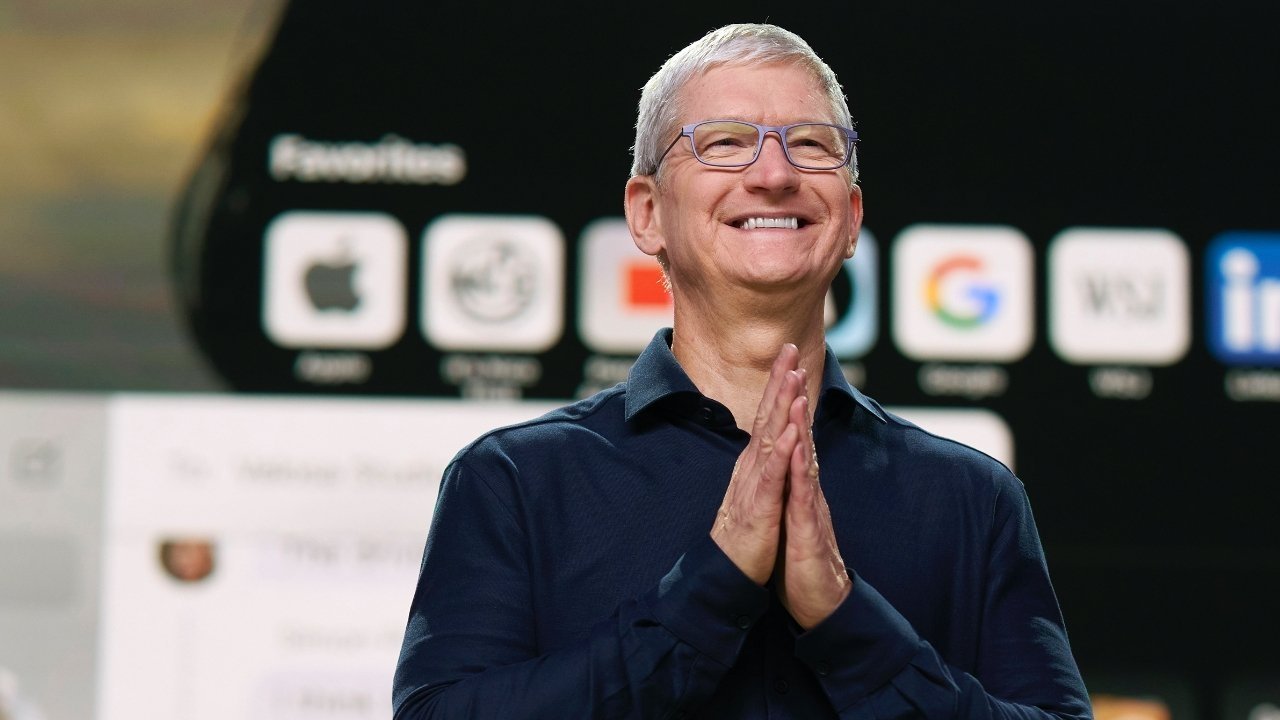 Products under Tim Cook
The story of Tim Cook's tenure as Apple CEO will undoubtedly be the meteoric rise of the
iPhone
, which is the bedrock of Apple's success and profits. The iPhone is arguably the most successful consumer electronics device in the history of computing, and the vast majority of that success has come under Cook's watch.
The iPhone is not only the bar by which Cook's success will be measured. The shadow it casts is so long that other companies and their CEOs will be and have been graded on that same curve.
The first iPhone debuted in 2007, four years before Cook permanently took over as CEO. It was not developed nor released under his watch, which has led some critics to say that he cannot live up to the standard set before him. After all, nothing released under Cook has been nearly as big of a success, right?
Hogwash.
The
Apple Watch
is the most popular smartwatch on the planet, accounting for
40 percent of all sales
.
AirPods
hold an estimated
25 percent of the audio wearables space
, with one firm pegging 2020 sales at 108.9 million units.
Apple's cloud services -- dating back to iTools, MobileMe and .Mac -- were a joke. Under Cook, the services umbrella has shaken that reputation and grown to a $50 billion per year business that would rank among the Fortune 100 if it stood on its own.
That's not to mention continued dominance of the
iPad
versus competing tablets.
And then there's the
Mac
. Critics might say the Mac has languished under Cook's leadership, but the 2020 introduction of the
M1 processor
is the single biggest change to the platform in over a decade, and consumers are responding accordingly.
This week's record breaking earnings report boasted the
best quarter ever for the Mac
in terms of revenue. In fact, the last three quarters since the first M1 Macs launched have been the three biggest quarters for the Mac in the history of the company.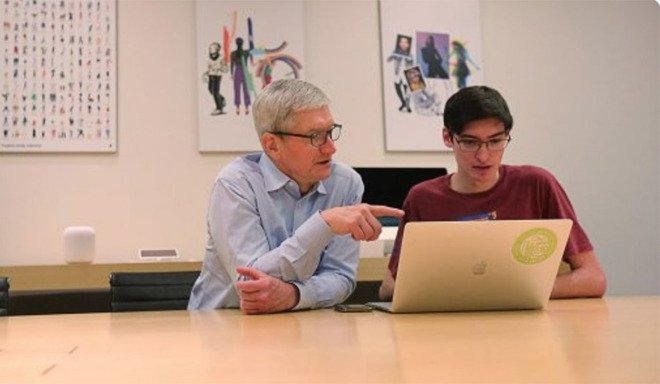 Critics may point to failing keyboards or Touch Bar annoyances or prolonged stagnation for the Mac mini, but such incidents fail to see the forest for the trees. The Mac is stronger than ever in 2021, and looks to only get stronger.
The Mac is once again setting the tone and redefining the PC space.
While there have been a few misses with the "can't innovate anymore, my ass" trashcan Mac Pro the most glaring example of a misfire, Apple has largely righted the course from those missteps and stayed on target with new products and product categories. Apple's product lineup is more diverse, robust and successful than ever, and Tim Cook can take a considerable amount of credit for all of it.
Wall Street performance under Tim Cook
It's hard to argue with results.
The relationship between investors and Tim Cook hasn't always been rosy -- at a
shareholder meeting in 2014
, he told an investor to "get out of the stock" if they only wanted him to focus on the return on investment related to environmental concerns. But Apple has delivered time and time again with blowout quarters and continued growth, leaving investors satisfied with the performance of Apple as a whole, and Cook as an individual.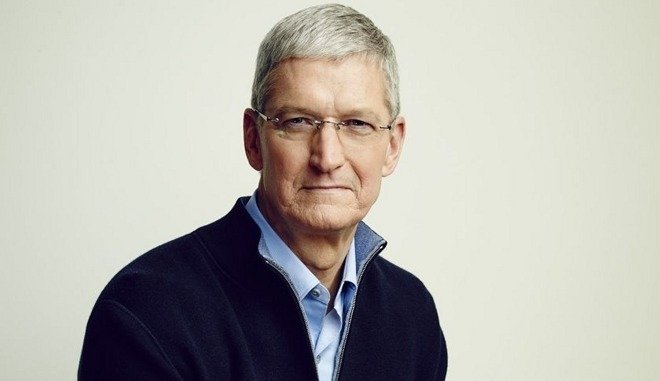 It has paid off handsomely for all involved. Under Cook, Apple became the
first company to reach a $2 trillion market cap
. And since Cook owns 0.02 of all outstanding shares of Apple, he has benefitted alongside shareholders and institutional investors, making him a billionaire.
It was also under Cook's watch in 2012 that Apple began an
aggressive share buyback program
and dividend payment for investors. That program continues to this day -- a cash dividend of 22 cents per share, increased by 7 percent, will be payable to shareholders on May 13, and Apple has increased its existing share repurchase program by $90 billion.
Environmental and social issues under Tim Cook
If Cook has his way, his advocacy for the environment, sustainability, and social justice will be just as big a part of his legacy, if not moreso, than the products brought to market and the profits raked in during his tenure.
Under Cook, Apple's operations are carbon neutral and run on 100% renewable energy, and the entire company is on track to have a
carbon neutral footprint by 2030
. As part of this week's quarterly earnings report, Apple emphasized its continued environmental efforts, including 8 gigawatts of new clean energy that it will bring onto the grid.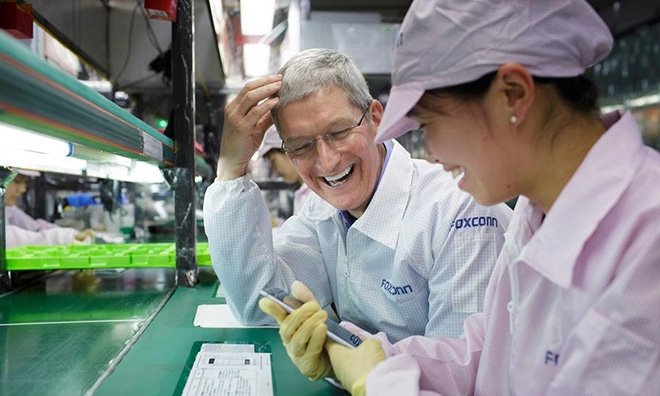 Even the harshest skeptics have taken notice. Greepeace, which was an
outspoken critic of Apple
for years during the
Steve Jobs
era, has done a full 180 on Apple, naming it the "Greenest tech company" in 2017.
On social reform, last year at WWDC, Cook also unveiled a
$100 million Racial Equity and Justice Initiative
, which began in the U.S. and will expand globally. The goal of the program is to "challenge the systemic barriers to opportunity and dignity that exist for communities of color, particularly of the Black community."
Critics will point to Apple's continued reliance on cheap labor from China, home to countless reports of inappropriately long working hours and inhumane conditions, as a sign that Cook hasn't done enough. They're not wrong, but singling out Apple in a problem that affects virtually every global corporation to some degree is extremely narrow. And even there, Apple has looked to
move some production
away from China, and has also used its global footprint to put pressure on assembly partners like Foxconn to improve labor conditions.
There is also the larger problem of e-waste created by users constantly upgrading their gadgets to the latest and greatest, but even here Cook has made strides in sustainability with a number of
recycling and trade-in programs
that aim to reduce waste and reuse materials where possible. They've even showcased the company's recycling robot, named "Daisy," which can disassemble up to 200 iPhones per hour.
Ultimately, as a publicly traded corporation, social and environmental issues are not Apple's responsibility. And yet Cook has made these defining issues regarding the planet and its people a key part of his leadership, because he personally believes it is the right thing to do.
Customer and employee satisfaction under Tim Cook
You don't reach record sales across all of your product lines without making some happy repeat customers along the way.
Time and time again, surveys have shown Apple
ranking number one
in consumer satisfaction among users of computers, smartphones and tablets. The numbers are so impressive that Cook himself repeatedly cites them in calls with investors and interviews with the press.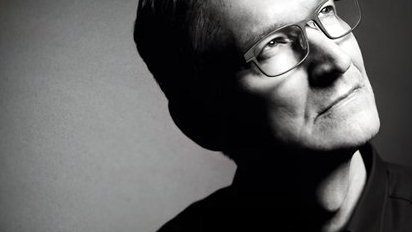 Loyalty for Apple is not only strong among its consumers, but also its employees. Satisfaction with Cook among Apple's ranks has been
consistently above 90 percent
in employee surveys, peaking in 2016 when Glassdoor gave him a 96% approval rating.
Whether buying or making the company's products, the people within Apple's orbit are generally pretty happy.
What's left to complain about?
Cook's tenure at Apple --
whenever he ultimately chooses to end it
-- seems destined to be remembered as a success story from start to finish. His time at the helm has not been perfect, but for "just an operations guy" who was following in the footsteps of Steve Jobs, he has taken Apple to greater heights while also remaking the company in his own image.
Even for those unhappy with some of his decisions, anyone attempting to portray Cook as the wrong person for the job of Apple CEO is grasping at straws. Small ones, like the kind you put in your coffee.
It's all the more remarkable when you consider what a larger than life presence Steve Jobs was, and how much Jobs's image came to define Apple. With that in mind, it's no wonder that anyone thought Apple under Cook would be doomed to failure.
And yet, Cook keeps proving them all dead wrong, one blockbuster fiscal quarter after another.