Most Apple users agree with App Tracking Transparency, plan to buy AirTag
Apple's brand loyalty has increased to 93% after the rollout of new products and features like
AirTag
and App Tracking Transparency, with most users agreeing with the privacy change in iOS 14.5.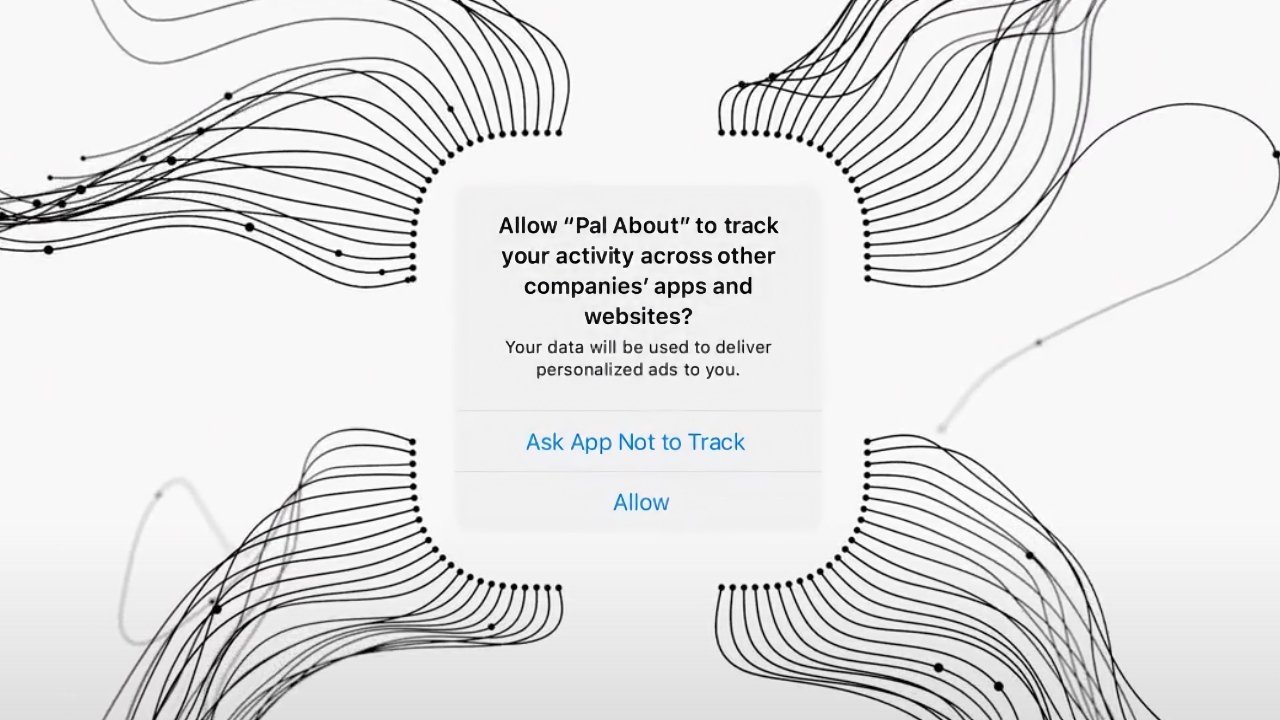 Credit: Apple
A total of 73% of respondents in a new
SellCell survey
said they agree with Apple's privacy changes, compared to 18% who opposed it and 9% who weren't sure.
Additionally, 36% of those surveyed picked App Tracking Transparency as their favorite iOS 14.5 feature. In second place was Unlock with
Apple Watch
with 23% of the vote.
Apple Maps
crowdsourced data came in third with 13%, AirTag support in Find My came in fourth with 8%, and game controller support ranked fifth with 6.9%.
SellCell also surveyed users about Apple's new spring product lineup, including AirTag and new colorful
iMac
models.
For AirTag, 61% of respondents said they planned to purchase the Apple tracking accessory. According to the device, 54% think Apple's price tag for AirTag is fair, while 67% said they believe the accessory should be packaged with an iPhone. More than half said they'd purchase AirTag in a four-pack bundle, rather than individually.
Users also had different feelings about what they'd use AirTag for. About 42% of users said they'd track keys with the device, while 34.8% said they'd track pets, 30.6% said they'd track luggage, 25.8% said they'd track a bike, and 23.3% said they'd track a purse or wallet.
Interestingly, 15% of respondents said they'd use AirTag to track a kid, while 6.9% said they'd use the accessory to track their partner.
Enthusiasm for the new
24-inch iMac
among SellCell respondents seemed to be lukewarm. Only 14% said they intended to purchase a new
M1
iMac, with 86% saying they weren't interested. Among potential buyers, blue was the most popular color, followed by silver, green, purple, yellow, pink, and orange, in that order.
According to the survey, 24.9% of respondents said they intended to buy the new M1
iPad Pro
. Most users would opt for the
11-inch iPad Pro
(66.2%), with 33.8% stating that they'd go for the
12.9-inch iPad Pro
.
When it came to future
iPhone
products, SellCell surveyed users on what they'd like to see in the next Apple handset. About 21% said they want Touch ID to return, 17% said they wanted a 120Hz screen refresh rate, 15% said they wanted a smaller or non-existent notch, and 12% said they wanted Apple to put the charger back into the box.
According to SellCell, 92.6% of the respondents said they would never consider switching to Android.
SellCell surveyed more than 3,000 iPhone and iPad users aged 18 and older in the U.S. The survey was conducted between May 4 and May 11, 2021.