What to expect from WWDC 2021 - and what not to
It would be great if Apple released everything that everyone is predicting for
WWDC
2021, but it never does, and 2021 is no exception. Here's what Apple will absolutely debut, what might see the light of day, and won't make an appearance.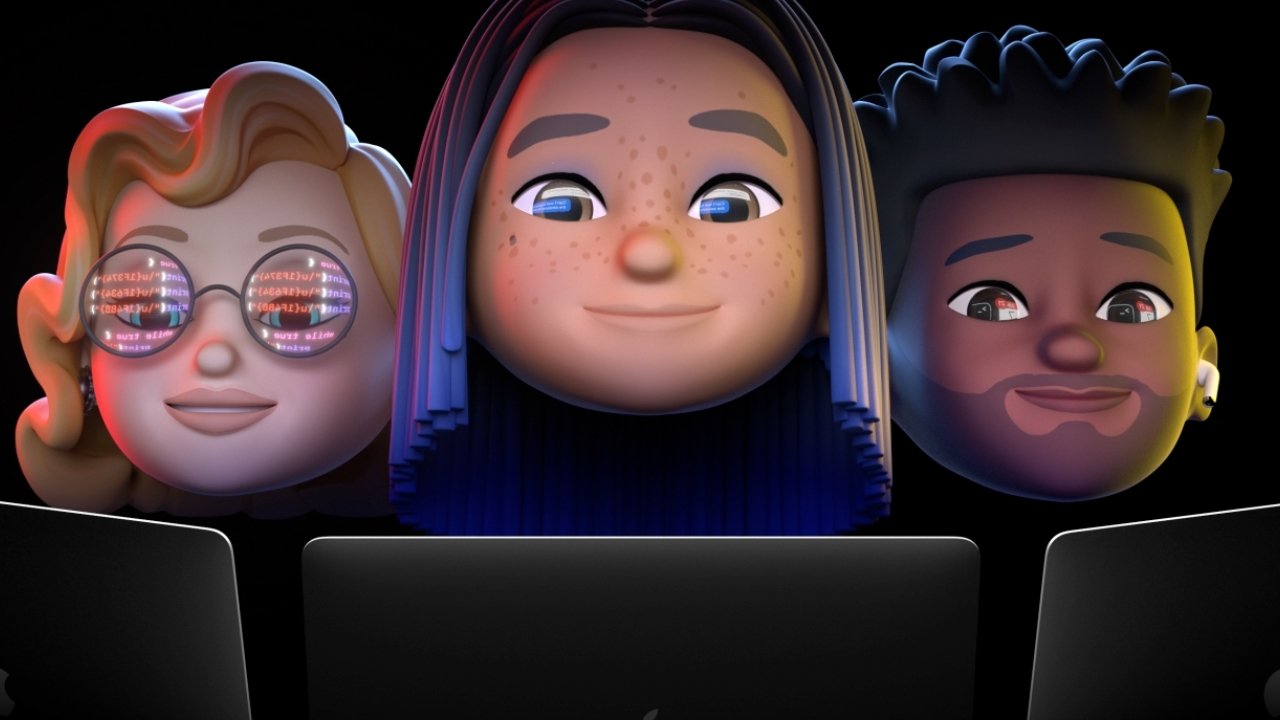 WWDC will feature software. Guaranteed.
There are always wild rumors and predictions ahead of any WWDC keynote. Since it comes exactly half way through Apple's two-year transition to
Apple Silicon
, there is of course an expectation that Apple will talk about that and roll out everything that's missing from the Mac product line.
It's just that if you listen to everyone, there are also expectations about every single thing Apple could possibly do. New MacBooks Pro, a successor to the
M1
processor, and a
27-inch iMac
, are all various hinted, promised, or even somehow "
confirmed
."
Only this much is certain -- Apple will reveal new versions of its operating systems. That is the purpose of WWDC and it's the sole thing that is guaranteed to happen every year.
You can be pretty sure that Apple will also unveil, or even discuss, a lot less than rumors predict. It always does. Apple is very smart on choosing its moments and maximizing the impact of any announcement.
Then if this were about what to expect after WWDC, you could also be sure that many people will be disappointed. And others will actively complain that Apple didn't release what it didn't say it would.
Yet this is an unusual year and that does change the scope of what could realistically be unveiled. So from absolutely certain to completely impossible, this is what you should expect from WWDC 2021 -- and what you should not.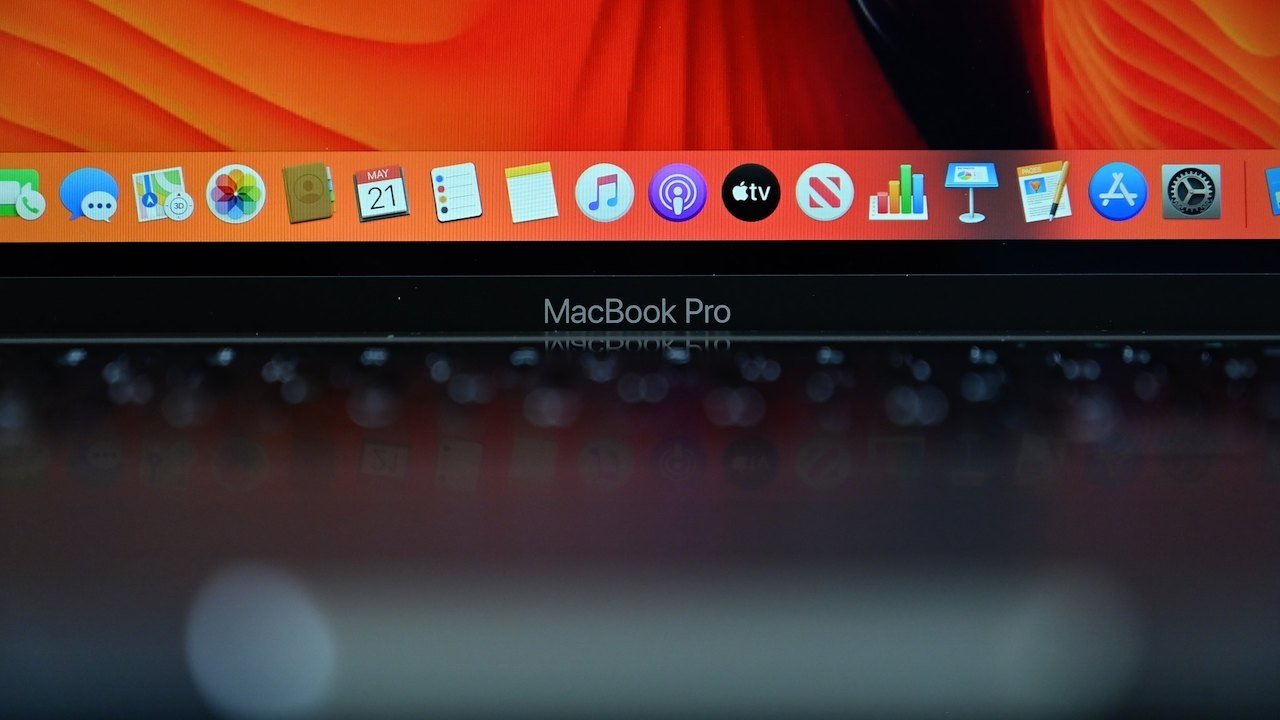 Credit: Andrew O'Hara, AppleInsider
OS updates for macOS, iOS, iPadOS
It doesn't seem that long since
macOS Big Sur
came out and the days of OS X were finally over. But on June 7, 2021, at some point after 10:00 AM PT, Big Sur will feel like history -- even if it's still current for months -- and all we'll want to know about is macOS... something.
Big Sur was a major update, breaking away from OS X and facilitating Apple Silicon. So while close to nothing is known about its successor, it's unlikely that it can be as significant a change again.
What is known is that it will be called macOS 12. There's no indication of what Californian location that will be named after, but WebKit documentation references in March 2021
revealed the version number
.
The same source revealed the less surprising news that the next
iPhone
and
iPad
operating systems will be called
iOS 15
and iPadOS 15. A
separate report claimed
that internally, Apple refers its updates to both systems under the codename "Sky."
That report says that notifications are to receive an extensive update, which will include some
revision to the lock screen
too. There have been hints that iOS 15's app icons will
get a new look
, too.
Such iOS change are likely to become part of iPadOS 15, too, despite these now officially being different systems. The increased power of the
iPad Pro
that comes from it using the M1 processor has led to an expectation that Apple will release more powerful, desktop-class apps.
However, that's more borne of wishes than anything concrete. Nonetheless, we are getting a new iPadOS and this is always where major updates are detailed.
During the weekend before WWDC,
a report
offered rumors about iOS and iPadOS gaining an updated status system, which could offer far granular control over what notifications are presented to users, and which are blocked. While we know relatively little about it, you can probably consider it a more refined version of Do Not Disturb.
Apple's push for increased privacy for users may also take a bigger leap forward, with a supposed new control panel showing the kinds of data installed third-party apps are collecting and sharing.
The Messages app could see changes to bring it in line with competing messaging systems like Facebook Messenger and WhatsApp, though again the report was light in explanations.
Changes to Messages were also
teased on
June 4 by Joanna Stern of the
Wall Street Journal
, along with "big updates" to Safari, Health, and Maps. Again, no details were offered, except that they were inbound.
That said, it's usually the only time Apple goes into detail about any of its operating systems, but this year it has leaked some information itself. Without specifying quite when they will be added to iOS,
Apple has revealed
in the coming months there will be improved accessibility features.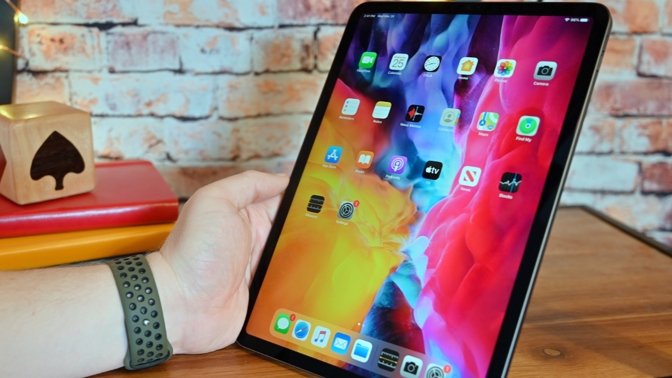 Apple's current iPadOS 14
OS updates for Apple Watch and Apple TV
Along with macOS 12, iOS 15, and iPadOS 15, there will be
watchOS
8 and
tvOS
15. Where tvOS comes across as the distant last cousin as far as Apple's attention goes, watchOS is more significant.
Each year sees watchOS take a little step further away from
Apple Watch
requiring iOS on an iPhone. It also invariably gains new Watch faces.
As part of this year's additions, watchOS
could include
a "Mind" app, which may help promote mental health or mindfulness in a similar way to the existing Breathe app for meditation. There have also been references surfacing for new apps for Contacts and Tips, which could bring those features to the Apple Watch properly, and crucially independent from the iPhone's counterparts.
But what Apple doesn't do at WWDC is reveal any hardware changes to the Apple Watch. Those are kept for the launch of each model later in the year. So whenever we get, say,
glucose monitoring
, it's more likely to be shown in a September presentation than a June WWDC.
What we may get now is confirmation of which models of Apple Watch the new watchOS 8 will support. It's not going to add back in support for the Apple Watch Series 0, 1, or 2, but it
may shed support
for
Apple Watch Series 3
.
Apple Watch Series 3 came out in 2017, so it wouldn't be a surprise to see a four-year-old model lose support. Whereas the Apple TV HD was released in 2015 and it would be surprising to see that dropped.
That's because both it and the Series 3 currently represent Apple's entry-level models. But where the Apple Watch Series 5 could take that lower-cost place -- the Series 4 has already been discontinued.
In regards to the Apple TV hardware, currently there is only the Apple TV HD and the new
Apple TV 4K
on sale. So there is no chance that tvOS 15 will drop support for the older model.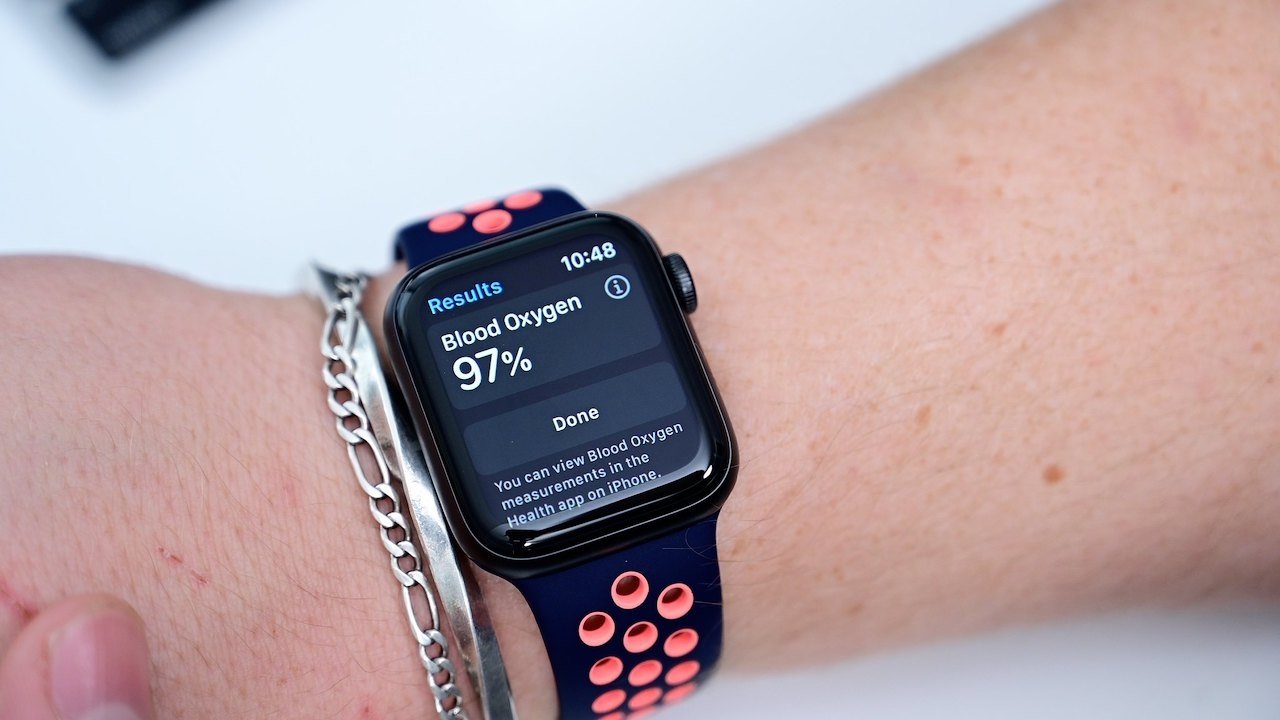 Credit: Andrew O'Hara, AppleInsider
Apple Silicon
The move to Apple Silicon from Intel processors was revealed at the
end of WWDC 2020
, along with a quite vague two-year roadmap for the entire transition. But the reason it was announced was because developers needed to know.
Despite all the attention and focus on the WWDC keynote from everyone who covers Apple, the conference lasts a week and every bit of it is aimed at developers. Since they now rather know about Apple Silicon, it could conceivably even be the case that Apple won't any more announcements about it.
However, you know they will. At the very least,
Tim Cook
will say something about what he'll describe as the incredible success of Apple Silicon so far. He's quite likely to use the phrase "and we're just getting started," too.
Apple needs customers to buy into Apple Silicon and part of doing that is to get developers to buy into it too. So alongside any kind of sales figure updates to make sure the financial people in development firms stay interested, there will be something to keep the actual developers excited.
That might indeed be a new Apple Silicon processor. It might.
We can't know yet how the M1 will ultimately fit into Apple's roadmap, but the company does have track record in updating its A-series processors every year. True, we didn't see the M1 until November 2020, so that's just seven months. But, it's only been about nine months since the A14 debuted, and nobody is expecting the same processor in the fall for the iPhone that Apple rolled out in 2020.
So it's possible that the next generation of Apple Silicon processors will be announced at WWDC. Especially if there is something specific about them that developers need to be told of.
That's why WWDC 2020 did unveil hardware, although it was solely the
Developer Transition Kit
. Not sold to the public, and
later demanded back
by Apple anyway, this was a first-draft kind of Apple Silicon Mac mini.
It was at WWDC 2019, though, that we got our first look at both the Mac Pro and the
Pro Display XDR
. Whereas a year before at WWDC 2018, there were no hardware announcements at all.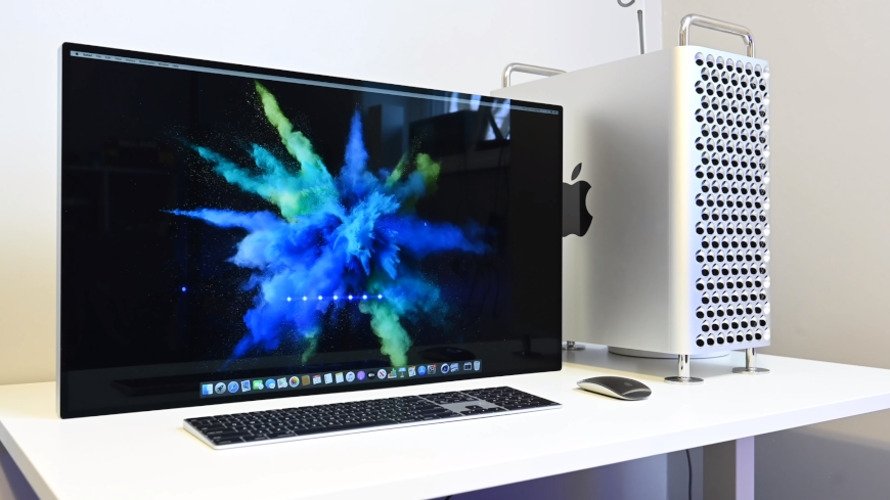 The Mac Pro and Pro Display XDR, plus stand, were unveiled at WWDC 2019
Contrast that with 2017, however. Seven different Macs across the desktop and laptop range were refreshed, and a brand new iMac Pro was unveiled. Then Apple also launched a new 10.5-inch
iPad Pro
-- and the original
HomePod
.
You'd have to go back another four years to 2013, though, to see any more hardware releases. Alongside OS X Mavericks and iOS 7, Apple brought out the trashcan Mac Pro, a revised MacBook Air, an AirPort Time Capsule, and an AirPort Extreme.
So Apple often doesn't release hardware at WWDC, but there have been bumper years before. Except there must be something unlucky about being released at WWDC because the iMac Pro, HomePod, cylindrical Mac Pro, 10.5-inch iPad Pro, AirPort Time Capsule, and AirPort Extreme have all been discontinued.
New Macs
And if there is a new "
M2
" or "M1X," then you can be reasonably sure of one more thing. It's highly unlikely that
Craig Federighi
will just hold up a processor to the camera.
If there is a new Apple Silicon processor shown at WWDC, it will be shown inside a new Mac. Continual rumors point to that being a revamped
13-inch MacBook Pro
, and specifically that it will be a new
14-inch MacBook Pro
in approximately the same chassis.
Those same rumors tend to also claim that there will be a new
16-inch MacBook Pro
. That would be the first Apple Silicon version of that model.
That being said, one feature in the anticipated MacBook Pro lineup that probably won't appear is mini LED backlighting, a feature pioneered in the 12.9-inch iPad Pro. While rumors pointed to a mini LED MacBook Pro launch at WWDC, a June 4 supplier report claims mass production of such models won't happen until the end of 2021, which could prompt an announcement later in the year instead.
And right now, exactly one year into the two-year transition, Apple is running out of models to bring to Apple Silicon. You can argue that the first three Apple Silicon models used the same chassis as the previous Intel ones, so those don't represent a complete overhaul -- but tell that to someone who bought them.
We've had the
MacBook Air
, the 13-inch MacBook Pro, the
Mac mini
, the
24-inch iMac
and -- admittedly unexpectedly -- the
iPad Pro
. Given that the
iMac Pro
has been dropped, at least for now, then that leaves the 16-inch MacBook Pro, the
27-inch iMac
, and the
Mac Pro
to make the jump.
So that's four Macs down, three to go. It seems reasonable to expect that the Mac Pro will be the last to move to Apple Silicon, as Apple will need that to be the most high-powered Mac possible in the timeframe.
It also seems a little soon after April's announcement of the 24-inch iMac to introduce the revamped 27-inch model. So if there were to be any hardware announcement at all, the 16-inch MacBook Pro would seem to be the prime candidate.
Nonetheless, as well as rumors of that and the 14-inch MacBook Pro, there are also persistent reports of a new MacBook Air, and a new Mac mini. Doubtlessly Apple could update any of them.
But this rumor would see Apple completely revamping all of the Macs that it revamped during the first of its two-year transition. At a software conference.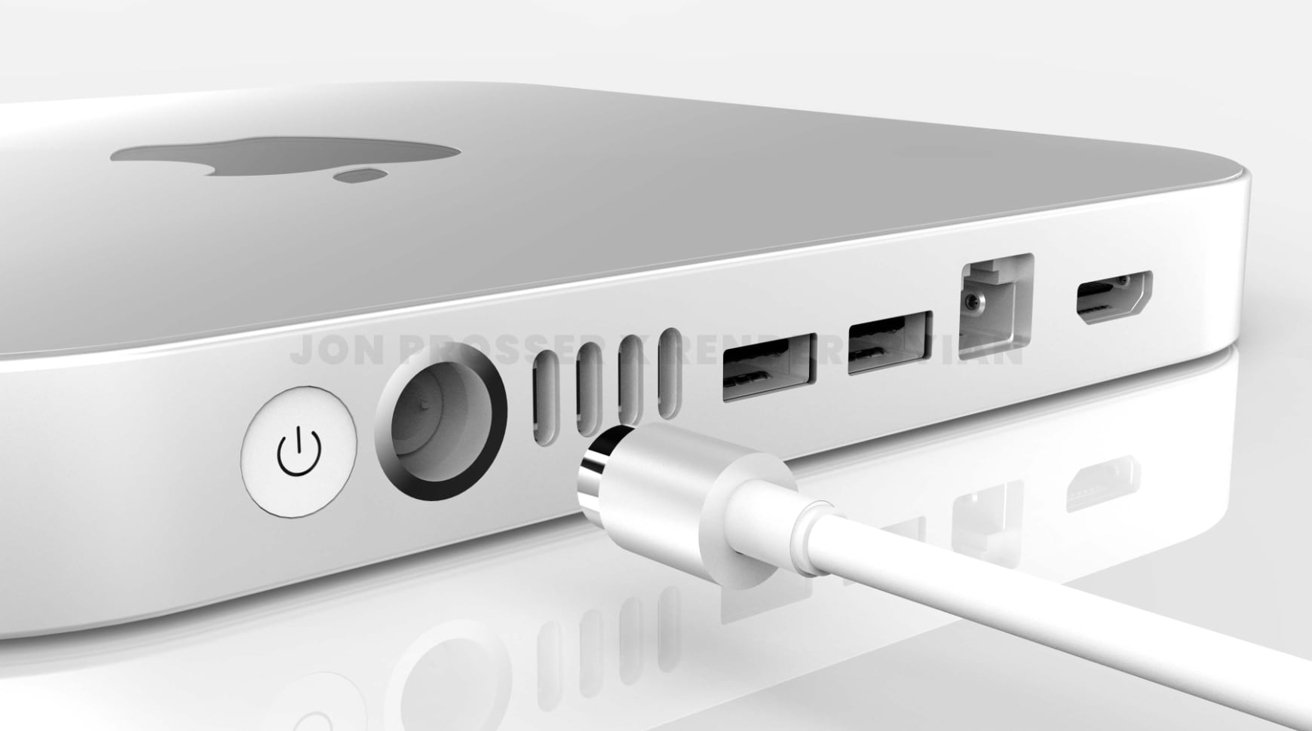 Thin line between rumor and wishful thinking
Apple has released two poster images for WWDC, each with cartoon figures staring at MacBook Pro screens. Significantly, the major difference between them is that in the first, each character was wearing glasses.
It was a way to show, through reflection, that each was looking at
Xcode
, the way developers spend all day. Yet it was genuinely enough to convince some people that "
Apple Glass
" is going to be announced.
It has been reported that an
Apple AR
or VR headset will come before a fuller "Apple Glass" device, and
possibly as soon as 2022
. That might be more reminiscent of a traditional Oculus-style VR headset, but the spectacles kind of head mounted display is more likely to come in 2025.
There could then be contact lenses around 2030, but if Apple has a grip on its overall timescales, the company is doing well keeping the information from suppliers. There have been
reports of a 2021 release
, chiefly from analyst
Ming-Chi Kuo
, who now reports the 2025 date.
It's also highly likely that Apple doesn't know dates either, as various reports claim there
have been delays
going into certain stages of development. Mind you, there have been other reports saying it's already in those stages.
That's not really sounding like a product Apple is ready to announce in June 2021. Unless the new WWDC poster, with just one character wearing glasses, is a hint we'll see the "Apple Monocle."
Laying odds
The thing is, developers are going to need the details of "Apple Glass," or whatever it may end up being called, before it's on sale. And WWDC is where they are going to be given it.
It's just deeply unlikely to be WWDC 2021.
There's hardly anything wrong with crossing your fingers that there will be a new 27-inch iMac. And if you were about to pull the trigger on buying a 13-inch MacBook Pro, you should definitely wait until after the keynote before you do.
But more than any recent year, there's a wave of rumors ahead of WWDC 2021, and some are so very unlikely.
We're going to get all of this new hardware at some point. So it's enough if all WWDC 2021 does is make
iOS 14
and macOS 11 look suddenly out of date.
Update, June 6, 9:13 a.m. Eastern:
Added more rumors and reports from June 4, 5, and 6.
Follow all of WWDC 2021
with comprehensive
AppleInsider
coverage of the week-long event from June 7 through June 11, including details on iOS 15, iPadOS 15, watchOS 8, macOS Monterey and more.
Stay on top of all Apple news right from your HomePod. Say, "Hey, Siri, play AppleInsider," and you'll get the latest AppleInsider Podcast. Or ask your HomePod mini for "AppleInsider Daily" instead and you'll hear a fast update direct from our news team. And, if you're interested in Apple-centric home automation, say "Hey, Siri, play HomeKit Insider," and you'll be listening to our newest specialized podcast in moments.