The best new features in macOS Monterey that you'll actually use
Posted:
in macOS
edited June 2021
With hundreds of features and changes coming to
macOS Monterey
, it can be hard to filter out the noise from the signal. After installing and testing it out for the past week or so, we've collected our favorite features that almost everyone will be excited about.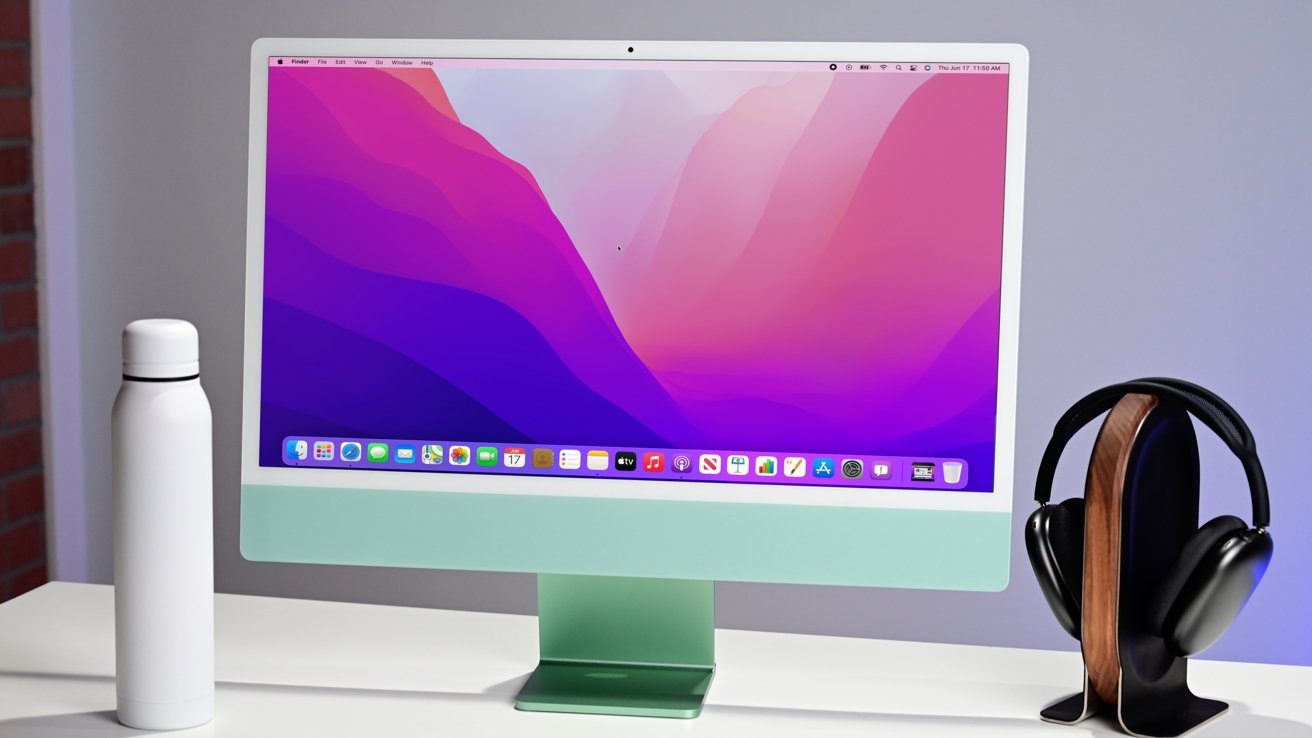 macOS Monterey on our 24-inch iMac
There are some big features that we didn't include on our list. Features such as Universal Control take top billing. Universal Control allows you to place an
iPad
or
Mac
next to another Mac and effortlessly move your mouse and keyboard from device to device. Apple's demo is incredible -- but not everyone has another Mac or the need to use a mouse and keyboard on their iPad. So we didn't include it on our list.
What we did include were seven other features that made a big difference for us in day-to-day use.
Window management
Out of the gate with a headline-grabbing feature, there are two exceptionally nice additions to working with full-screen apps as well as split view apps in macOS Monterey.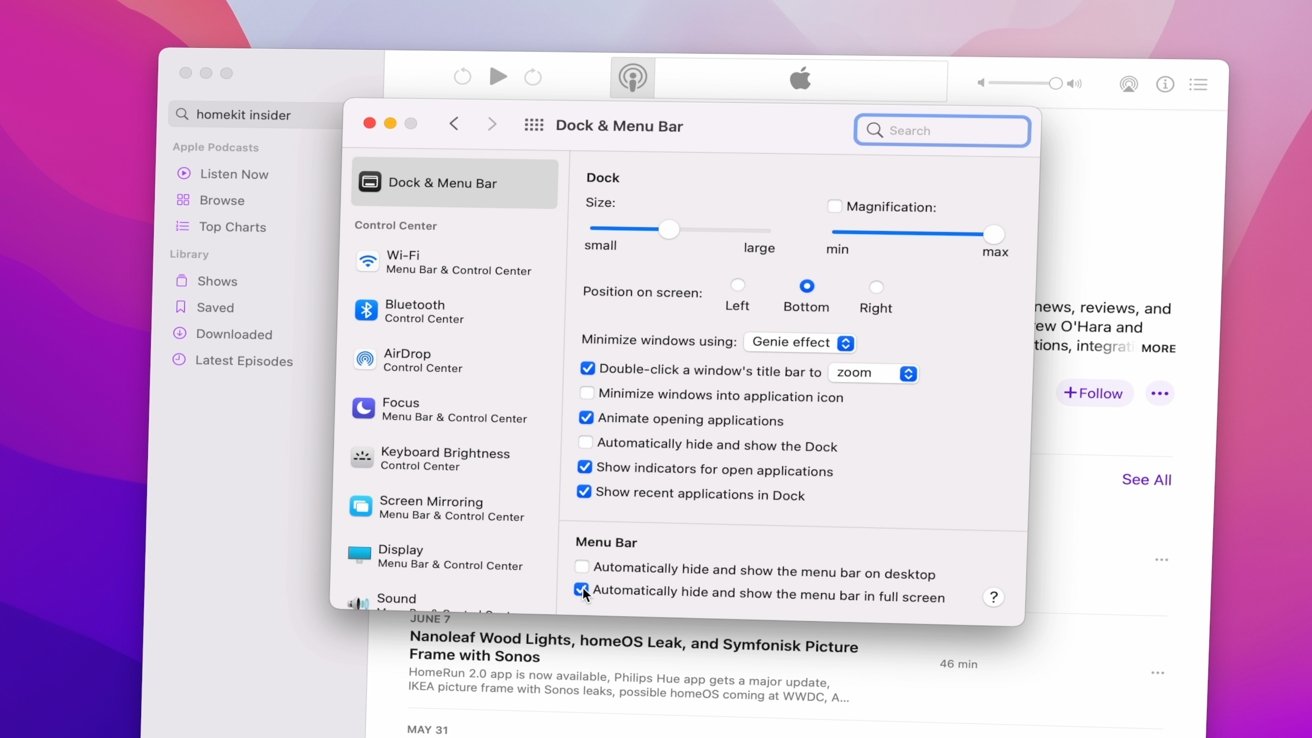 New toggle to auto-hide the menu bar
Before macOS Monterey, the menu bar would always hide when in a full-screen app. This would conceal everything -- including the time and other helpful information that resides there. With macOS Monterey, Apple allows you to toggle auto-hide off, leaving the menu bar omnipresent -- full-screen app or not.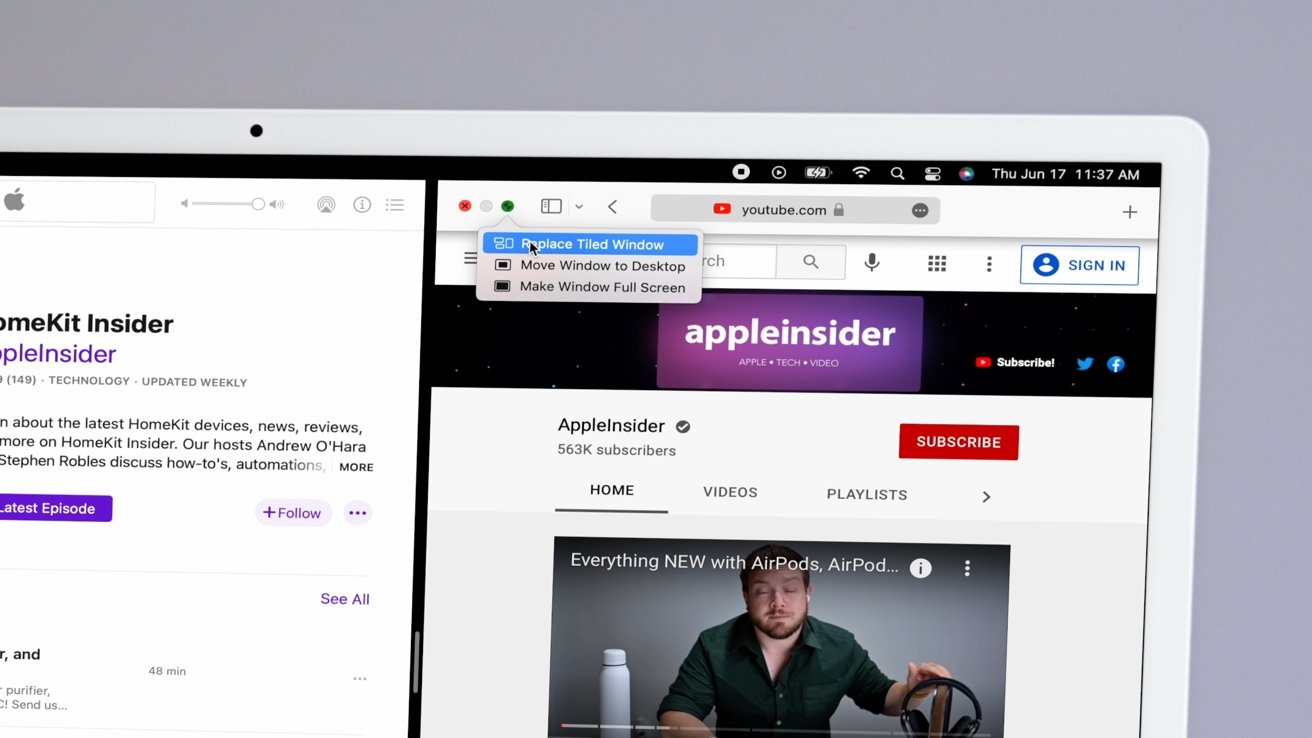 Swap tiled window in Split View
When working in split view, you can now click and hold on the green circle in the menu bar to quickly swap out different apps. So if you're working in Notes and Safari at the same time but want to change Notes for Mail, you can click and hold the green circle and click Replaced Tiled Window, then select Mail from your list of opened apps.
Both of these will be excellent quality of life improvements for Mac power users.
Safari
Visually,
Safari
got a big overhaul. As one of the most-used apps on the Mac, any changes go a long way. It has a streamlined look and feel that we've loved so far.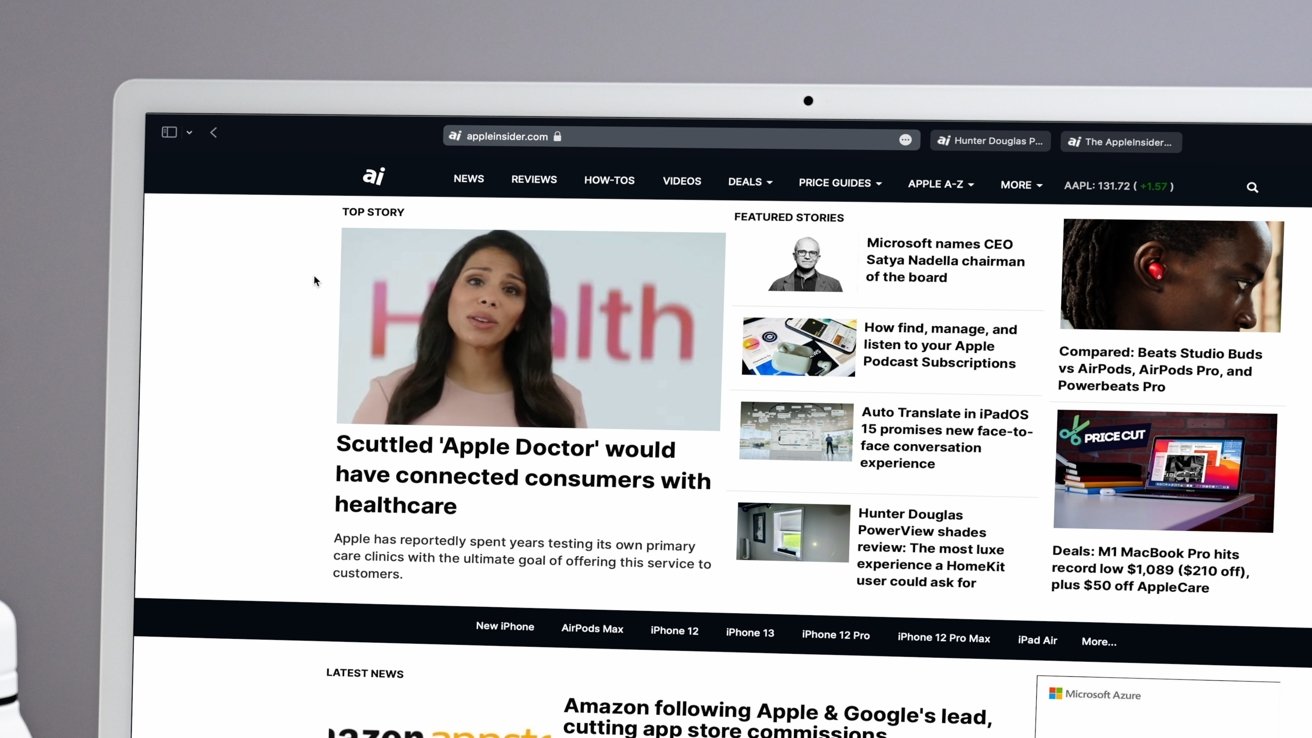 Safari now adopts the background color of visiting websites
Tabs are more rounded, and the entire menu bar takes on the background color of the website you're visiting. The whole app comes off as a cohesive UI rather than your page with a menu bar stuck on top. When you visit AppleInsider.com, the menu bars blends in with our dark blue color, whereas visiting YouTube, the whole menu bar goes white.
Another improvement is to Apple's Intelligent Tracking Prevention. ITP will prevent sites from profiling you based on your IP address, on top of all the anti-tracking measures that debuted the year prior.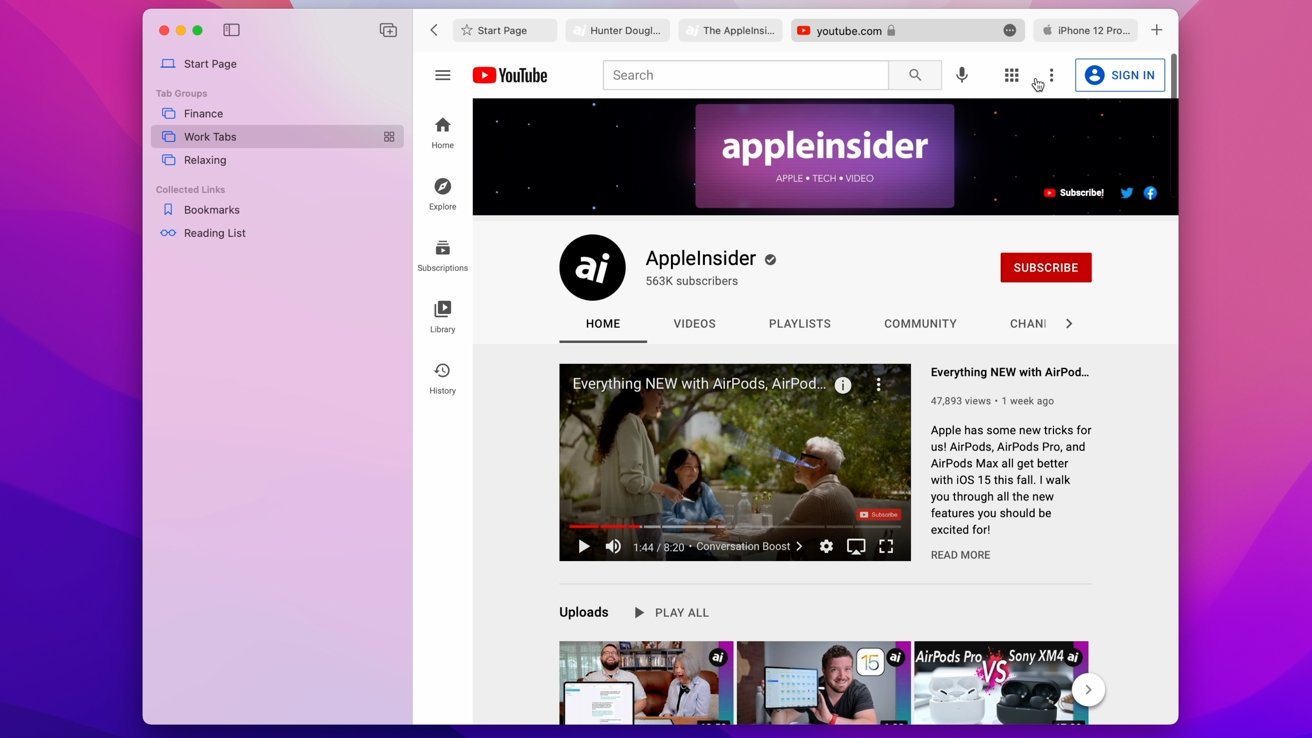 Safari Tab Groups
We also have a whole new sidebar. It has been redesigned and features Tab Groups. These, which sync across all your devices, are an easy way to manage many tabs at once. You can easily group them into various types, like work tabs, personal tabs, finance tabs, or any other category you dream up.
SharePlay
SharePlay
may fall under a subcategory of FaceTime, but it's cool enough to warrant mention on its own.
Thanks to SharePlay, you can now watch videos, play games, listen to music with others while on a FaceTime call. It is a fantastic way to be connected while physically apart.
Aside from watching the latest episode of Mythic Quest with your BFFs, you can also share your screen as an easy way to troubleshoot your family's computer problems.
AirPlay
The Mac is no longer an
AirPlay
2 output device, but can now be used as a receiver too. This has a ton of implications and uses.
Using AirPlay 2, you can share a presentation you've made on your own Mac, iPad, or iPhone and AirPlay it to the conference room Mac plugged into a projector in an office environment. At home, you could want to mirror a video from your iPhone to your 24-inch iMac's large display for everyone to see.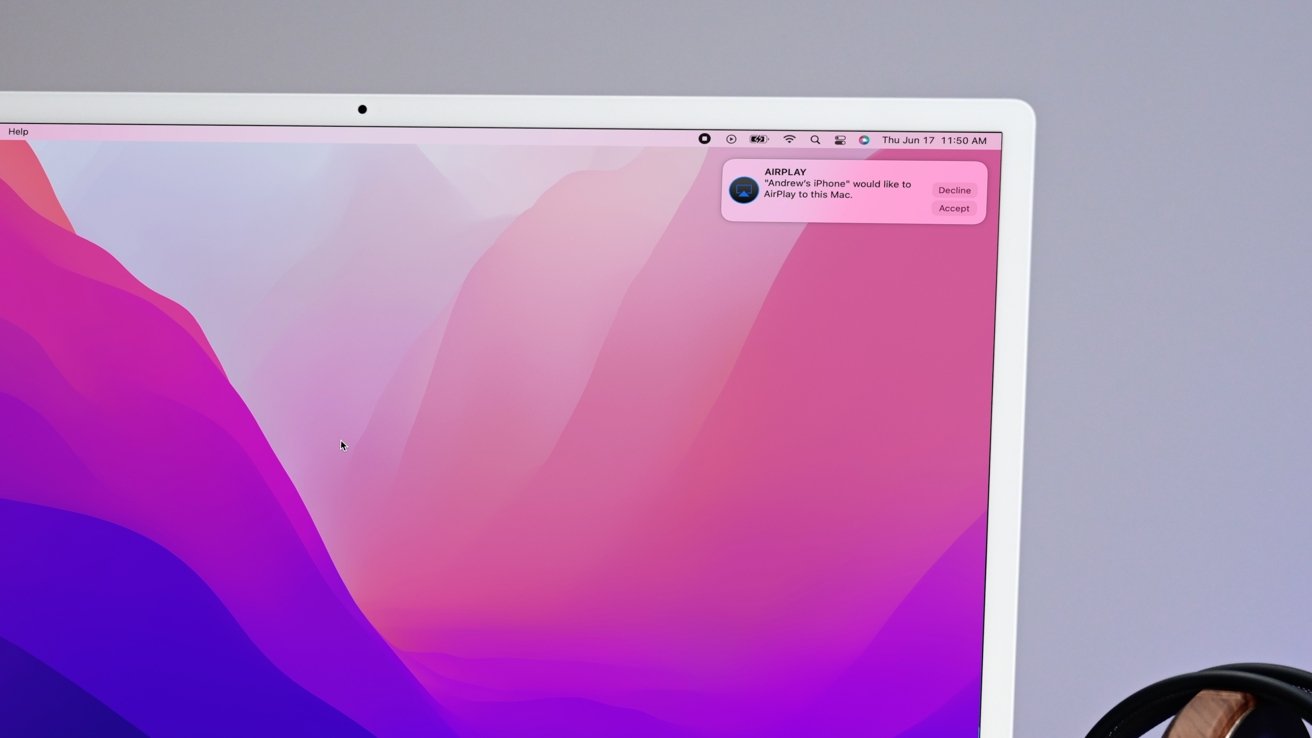 AirPlay to your Mac
Or, perhaps you're tired of those small speakers on your iPhone and instead, want to hear the much richer sound from your
MacBook Pro
or
iMac
. AirPlay that audio from any of your favorite apps and don't worry about finding them on the Mac.
Best of all, this now allows you to extend your display. You can plop a second
Mac
right next to your existing Mac and use AirPlay to extend the display.
We can't believe it took Apple this long to include this feature.
Quick Note
Quick Note makes notes even easier to create and consume.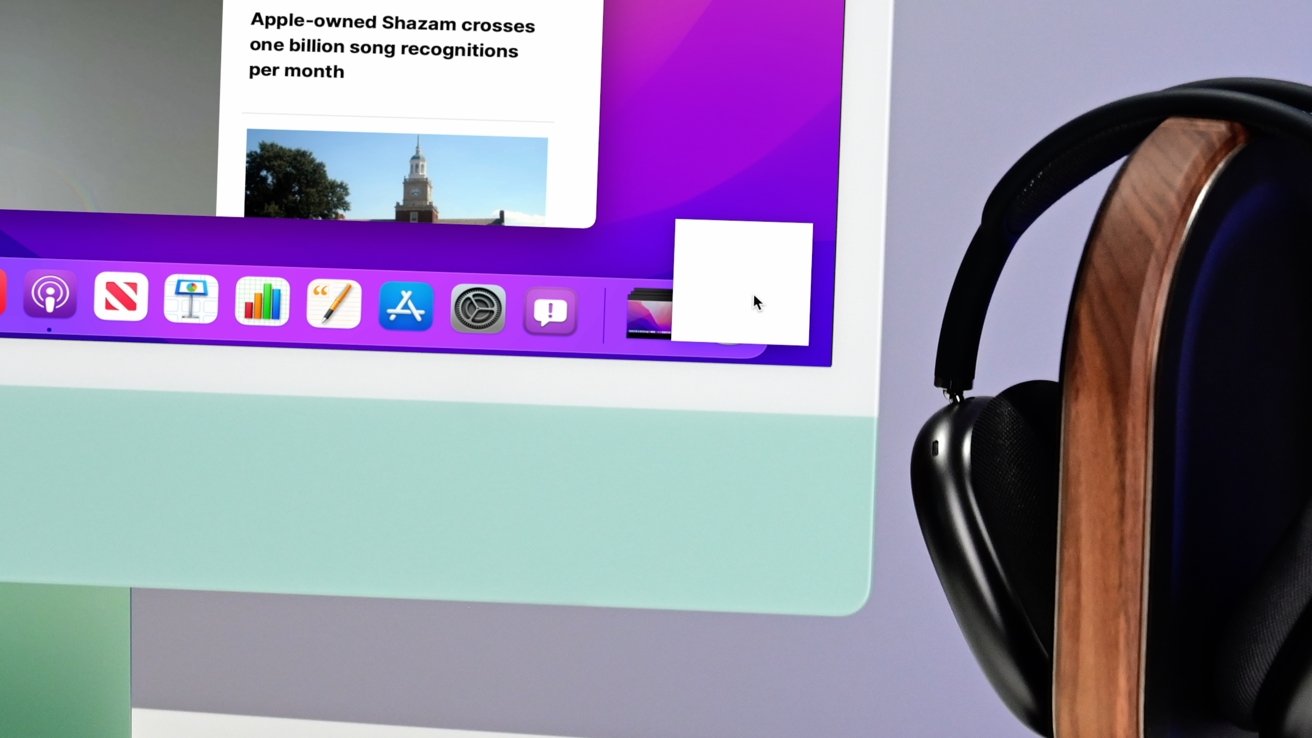 Quick Note Creation
Say you're reading a story in News or reading a review on AppleInsider. You decide that you want to jot something down for future use. You can drag the cursor to the lower-right corner to pop up a new Quick Note. Just click, and the note will appear in the middle of the display.
Write down what you need, format your text, add a table, or create a list. You can also tap the link button to add an "app link." As the note knows which website you're on or the story you're in, the link will auto-populate with the URL of where you are.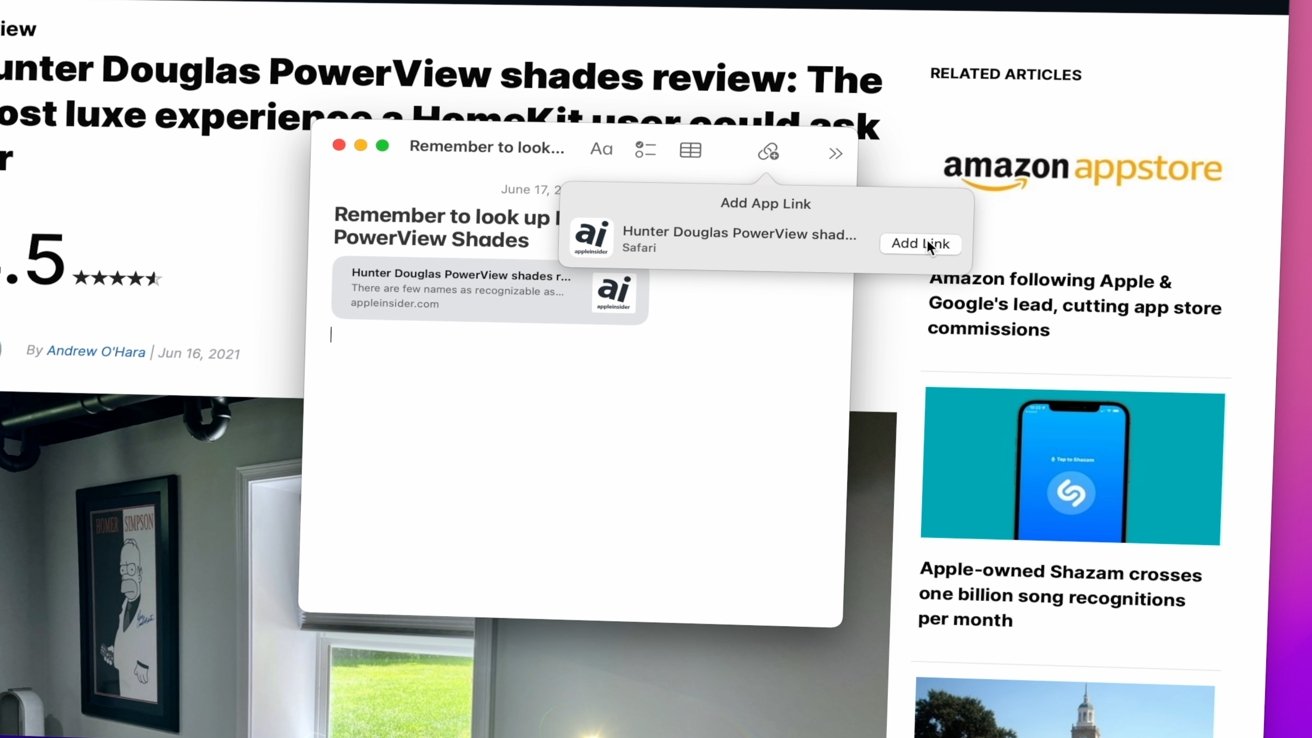 Insert app link into Quick Note
This app link comes in handy in the future too. If you ever visit that story again or that website again, it will automatically show your note in the lower-right corner.
The app links are contextually aware and will present themselves when they think you may need them. It works fabulously thus far, and we're going to be using this feature copiously once it launches.
If you ever need to pull up your notes, a smart list in the Notes app will show all Quick Notes you've created thus far.
Reset your Mac
There comes a time in every Mac's life when it is time to retire and replace it with a new model. The process to decommission your machine has always been more laborious than on iPhone or iPad.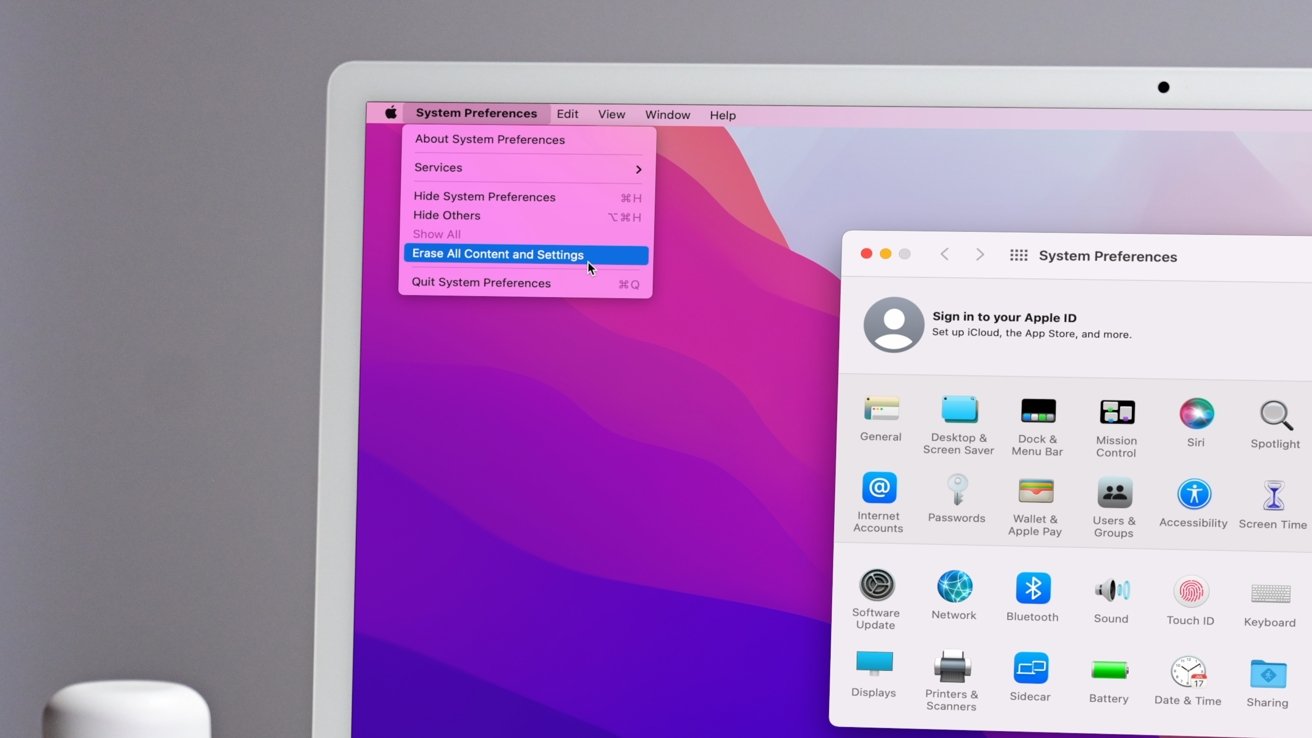 macOS Monterey erase all content and settings
It required you to head to Disk Utility, format the drive, and reinstall macOS. Starting with macOS Monterey, going to System Preferences and then the menu bar, there is a new option that says Erase All Content and Settings.
This option does just as it states -- it will erase everything on your Mac and return it to factory conditions. So if you're passing the machine to a family member or selling it on eBay, this makes the whole process much more manageable.
Low power mode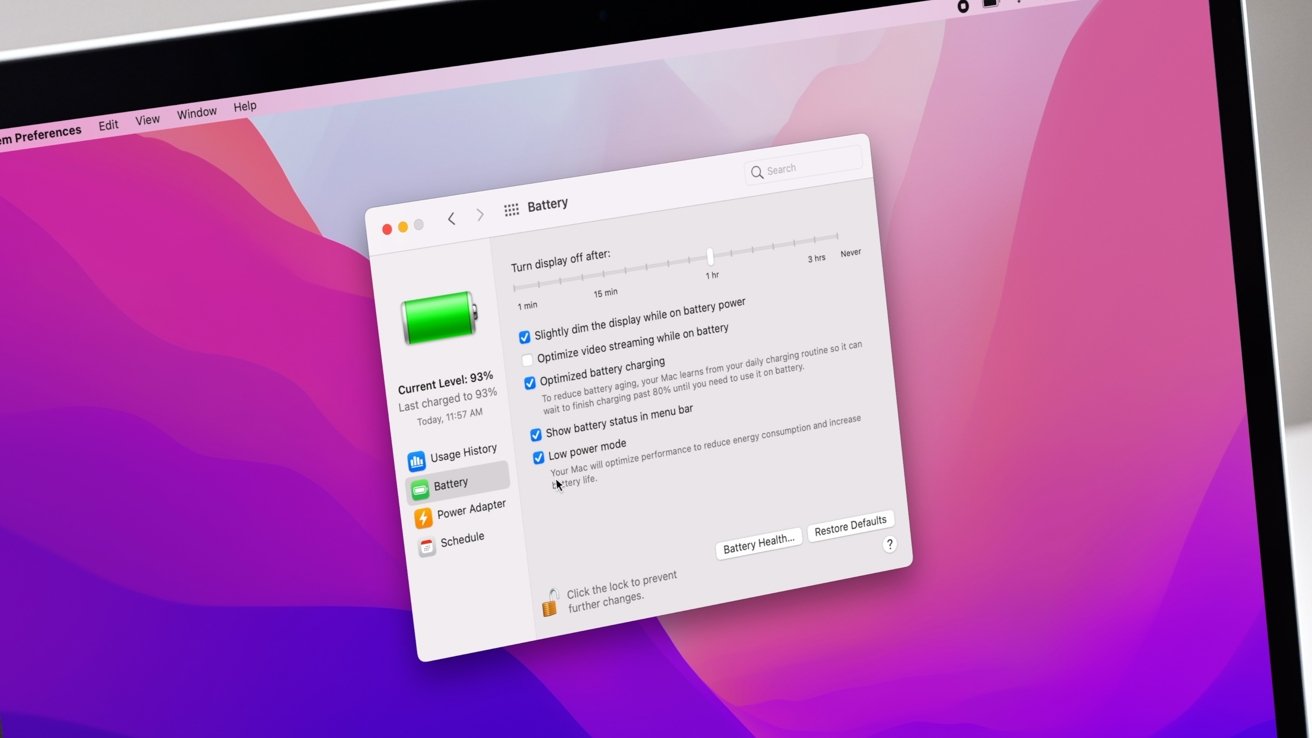 Low power mode on Mac
Apple is bringing its low power mode setting to both iPad and Mac this year. Unfortunately, low power mode isn't in Control Center (yet), but if you right-click the battery and go to battery preferences, you can check the box to turn it on.
This cuts down on battery-intensive tasks and hopefully gets you a bit more usage from your portable Mac.
Coming this fall
These are just a few features coming to macOS Monterey. Apple is expected to release the update for free this fall alongside
iOS 15
,
iPadOS 15
,
tvOS
15, and
watchOS
8.