Affinity creative apps update makes some tasks up to 10 times faster
Serif has announced new updates to its Affinity creative apps that optimize memory to increase performance and make some tasks much faster.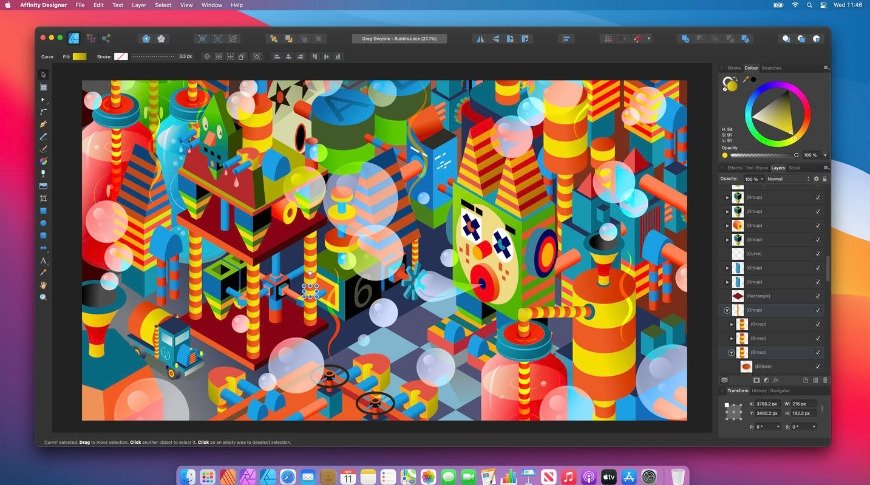 Credit: Serif
The new Affinity v1.10 update applies to Affinity Publisher, Affinity Designer, and Affinity Photo.
According to Serif
, some creative tasks are up to 10 times quicker than in the previous version.
For example, a rewrite of the memory management system in Affinity Publisher now allows for even more massive documents -- including those with thousands of pages and many gigabytes' worth of linked images -- to offer instant load times, smooth editing, and speedy scroll, zoom, and pan.
Serif has also given Affinity Designer the same treatment. The company says the app is now capable of rendering complex documents up to 10 times faster. That includes documents that have "potentially ... hundreds of thousands of objects."
Affinity Photo, Serif's answer to Adobe Photoshop, has also seen a significant performance overhaul. The platform is now more efficient when blending layers together while retaining a non-destructive workflow.
Additionally, there are now other tweaks across the Affinity app, including updates aimed at stability and general under-the-hood improvements.
"We're proud that the Affinity apps already offer class-leading speeds in many tasks, and for our latest update we wanted to take a step back and really see what further levels of performance we could achieve," said Ashley Hewson, Managing Director at Serif. "It's turned out that some of those optimizations have had a huge impact, particularly on very large complex documents."
Read on AppleInsider