Unfinished AirPower unit shown off in new video
Posted:
in iPhone
edited August 2021
A rare Apple device collector has acquired a prototype of the cancelled
AirPower
wireless charging pad, and has published a video showing the device connecting to an iPhone.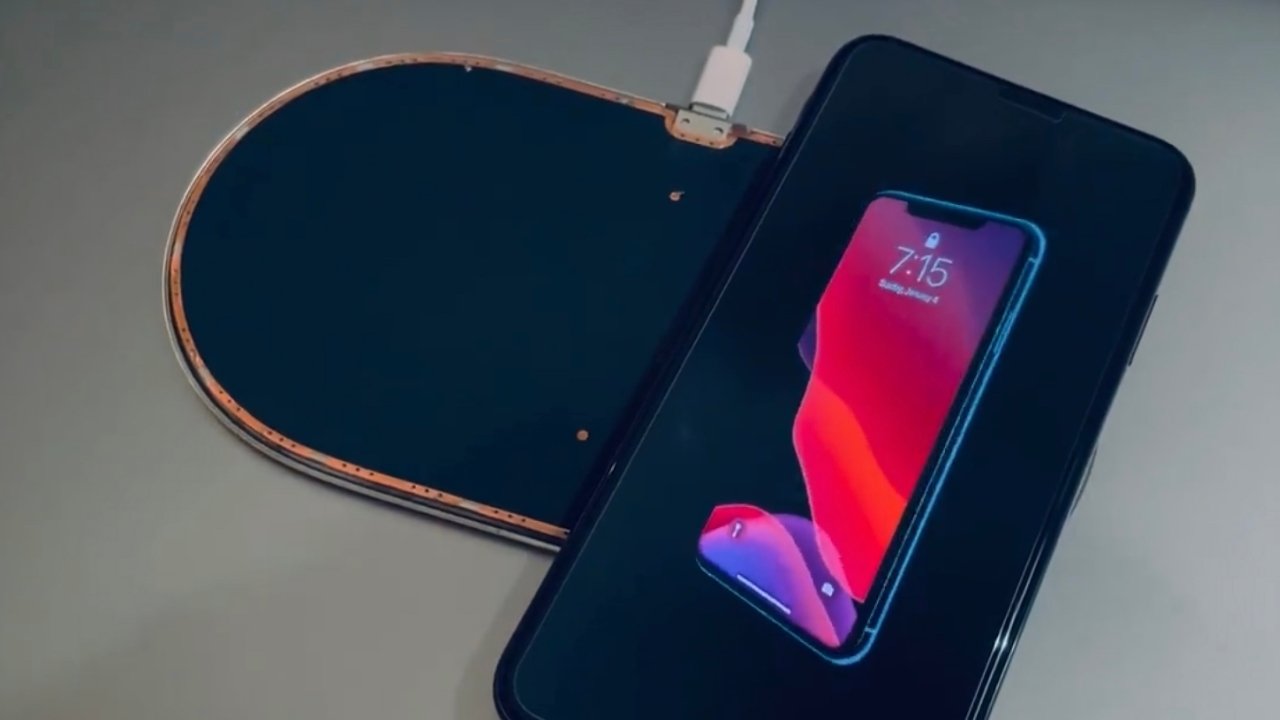 AirPower shown in new video
Giulio Zompetti shared a short clip on Twitter with an allegedly working AirPower unit. Unfortunately, he didn't provide any additional information, though the unit appears unfinished.
The iPhone in the video shows the charging animation Apple originally showcased during the AirPower product reveal. However, it doesn't appear to be charging the iPhone since the battery icon is still black in the menu bar.
Apple cancelled AirPower after around
19 months
of delays and no additional news from the company.
Multiple rumors
suggested AirPower could return in a smaller, less ambitious, charging pad, but it seems MagSafe is the true successor to the failed accessory.
While Zompetti didn't provide any information about the AirPower charger in the video, it could be authentic. He has a track record for
showing off
prototype
devices like
early
Apple Watch
units, but
AppleInsider
doesn't have a way to verify authenticity.
Read on AppleInsider