iTunes Match is not working for a growing number of users
An increasing number of iTunes Match users are reporting issues with the service, with some claiming content uploads have not been functional for weeks.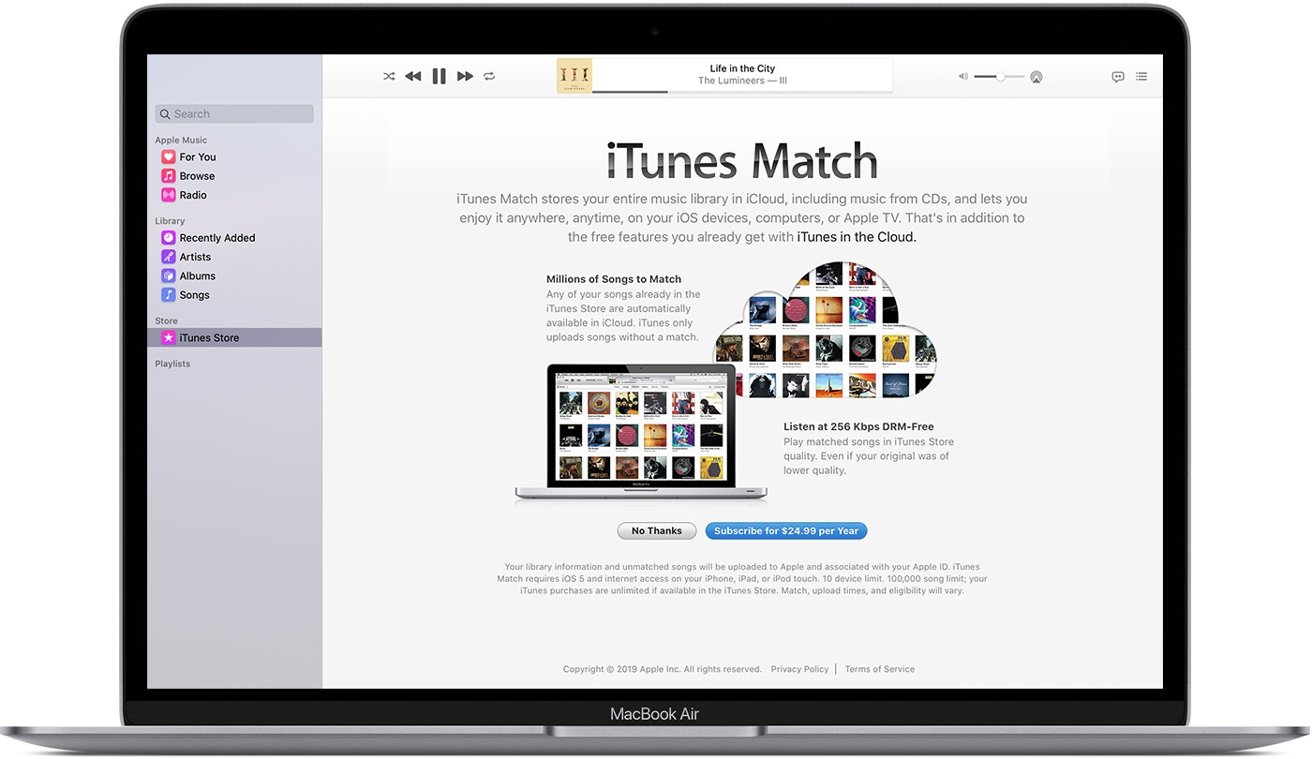 Launched by Apple in 2011, iTunes Match allows users to pair songs in their music library, whether it be downloaded songs or CD rips, with high resolution versions pulled from iTunes. Matched music can then be made available for listening across all owned devices.
To use the service, customers first need to upload their music libraries from the Apple Music app to iCloud for processing. For some, however, that mechanism is no longer working, according to online accounts.
Multiple Apple Support Communities
forum
and Reddit
threads
discussing the issue note an array of difficulties, though most complaints focus on problematic uploads. Many reports claim the system enters a "loop" or "freezes" when attempting to upload new content for matching.
"You can download all your files in the cloud but if you upload more, they will not respond. Seems this has been broken for a week now," said one Reddit user.
Other users say the upload process begins, but then stalls with a message saying, "matching your music with songs in the iTunes store."
Apple support personnel are apparently unaware of a widespread problem, according to multiple users who contacted the company for assistance.
MacRumors
, which reported on the iTunes Match troubles
earlier today
, claims some users were told that the problem was a hardware issue.
While reports of similar complications date back months, the last week has seen a significant uptick in complaints posted to forums and social media platforms. The increase has been attributed by some to a recent update to the Apple Music app, though the software's role in the ongoing issue has not been confirmed.
Apple includes iTunes Match as part of an Apple Music subscription or as a standalone service that costs $24.99 a year.
Read on AppleInsider