UK carrier leaks Sept. 14 iPhone 13 event date
Posted:
in iPhone
edited September 2021
A carrier in the United Kingdom may have let slip Apple's event date before the "
iPhone 13
" producer's announcement, mentioning a "next generation" device landing on September 14.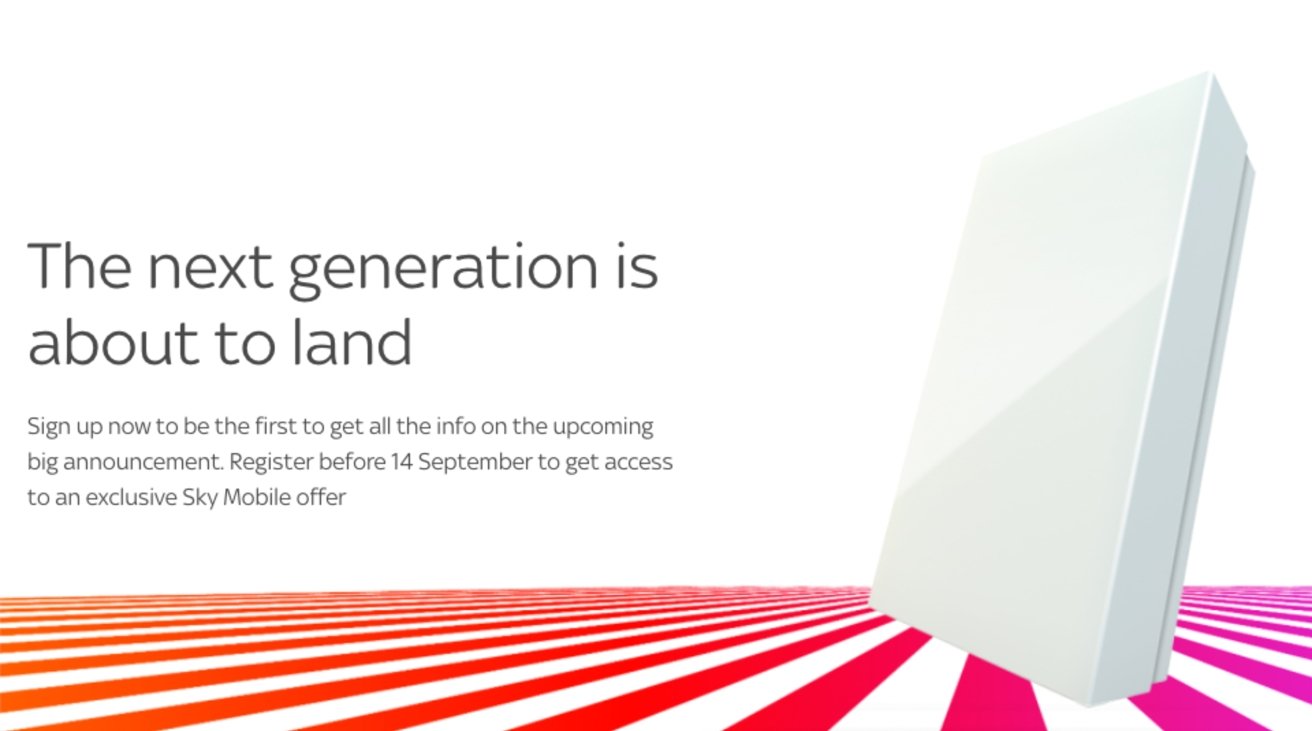 Rumors and speculation has Apple holding a special event on
September 14
, which in theory means an announcement from Apple itself should be arriving sometime on Tuesday. In a tweet, it appears one carrier has jumped the gun.
The tweet on 11:00 AM British Summer Time (6:00 AM Eastern time) by Sky urges customers to register their details to get "all the info on the upcoming announcement." The tweet is accompanied by a video saying "The next generation is about to land."
While not mentioning Apple or iPhone by name, it's highly plausible that the announcement relates to an Apple event, and the "iPhone 13" -- especially since it's on the carrier's iPhone landing page.
We think it's time to treat yourself to something new

Sky Mobile customers: if there's one good choice you make today, let it be registering your interest to to get all the info on the upcoming announcement, trust us

https://t.co/BolP4S9xxo pic.twitter.com/r7E3MbBIR6
The
website
linked by the tweet reiterates that there is an "upcoming big announcement," and for user to "register before 14 September" to get an "exclusive Sky Mobile offer."
It is possible that Sky Mobile is basing the date on existing rumors, but as a major carrier in the UK, it would be privy to some launch details from device vendors like Apple. This makes the expected date of the event extremely likely to be true.
Read on AppleInsider