iPhone 13 models thicker and heavier, TrueDepth notch slightly taller than iPhone 12 lineu...
Posted:
in iPhone
edited September 2021
Apple's latest
iPhone 13
models eschew the company's long-held "thinner is better" mantra in favor of better camera systems and larger batteries.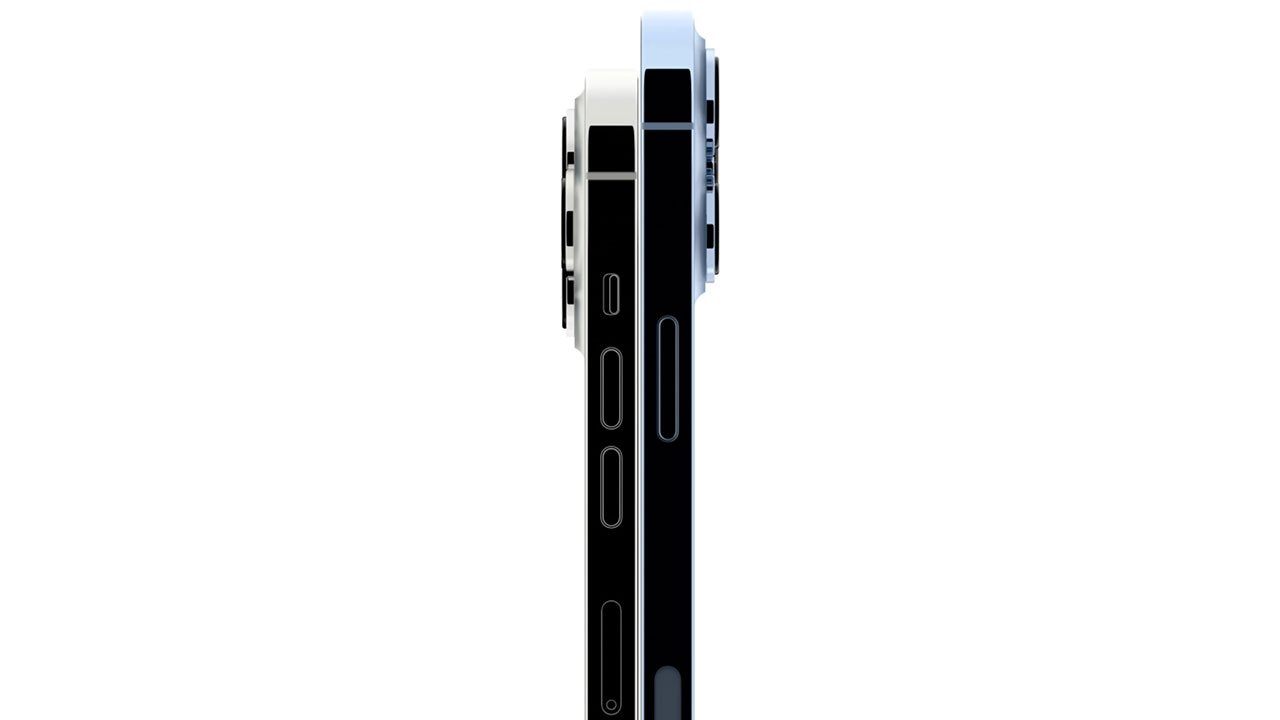 While Apple didn't focus on handset dimensions during Tuesday's hardware reveal,
specifications
published to the company's website show a slight increase in both girth and weight when compared to last year's
iPhone 12
lineup.
All iPhone 13 models come in at 7.65 millimeters (0.30 inches) thick, compared to 7.4mm (0.29 in.) for each iPhone 12 variant.
Weight sees a more significant change. Starting with the largest iPhone 13 Pro, Apple notes a weight of 8.03 ounces (240 grams), which compares to 8.03 oz. (228g) for the iPhone 12 Pro Max. The iPhone 13 Pro sees an increase to 7.19 oz. (204g) from 6.66 oz. (189g) on last year's model.
Apple's iPhone 13 comes in at 6.14 oz. (174g), up from iPhone 12's 5.78 oz. (164g), while the iPhone 13 mini's 4.97 oz. (141g) compares to the iPhone 12 mini's 4.76 oz. (135g).
While not a significant change from last year's lineup, the weight gain might be noticeable for owners who carry their device in pockets or small bags. More interestingly, Apple is slowly moving away from its push for ever-thinner devices, a strategy that sometimes came at the cost of usability.
In return for the weight increase, iPhone 13 Pro Max and iPhone 13 deliver up to 2.5 more hours of battery life when compared to their predecessors, while the iPhone 13 Pro and iPhone 13 mini bring an additional 1.5 hours.
The TrueDepth "notch" is also getting a makeover that reduces its footprint by 20%, according to Apple. While the notch is much slimmer than units on current iPhones, it is slightly taller. The added height should be imperceptible unless closely comparing iPhone 13 with an older device like iPhone 12.
Apple's latest iPhone devices are slated to go up for preorder on Friday, Sept. 17, at 5 a.m. Pacific.
Read on AppleInsider