Dynamic head tracking comes to Apple Music Spatial Audio tracks with iOS 15
Posted:
in iOS
edited September 21
Making good on a promise from June, Apple with
iOS 15
activated dynamic head tracking for Apple Music tracks that support the company's Spatial Audio technology, adding an extra layer of immersion to the 3D audio effect.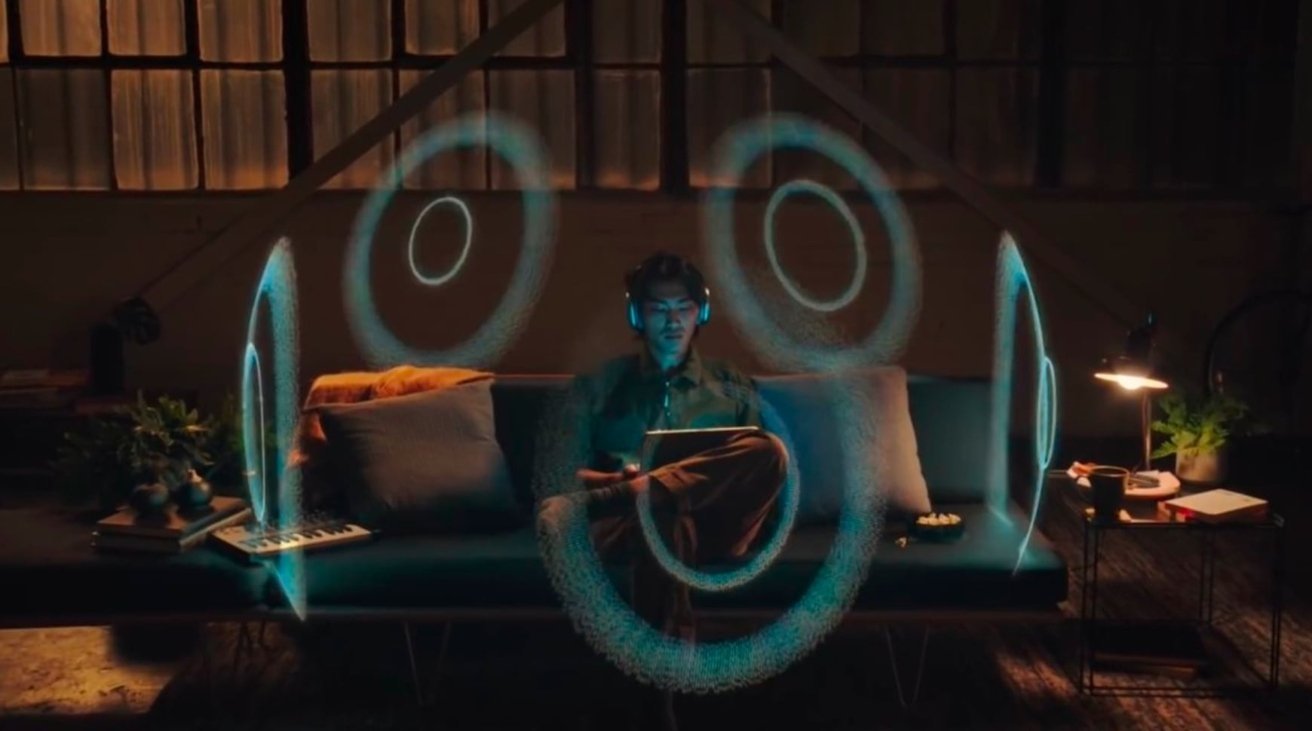 Apple rolled out Spatial Audio support for
Apple Music
shortly after the Worldwide Developers Conference
in June
. Built on Dolby Atmos technology, the feature applies directional audio filters and frequency modulation to simulate a three-dimensional audio space for headphone users.
Apple's immersive listening experience can go a step further by tracking a listener's head position through accelerometer data to create the illusion that sound output is mapped to a device. When a user turns their head, the sound field pans left or right to maintain its position in virtual space.
Dynamic head tracking debuted
for supported content
when Spatial Audio was introduced as an iOS 14 feature in 2020, but until now has been absent from a number of apps, including Apple's own Apple Music. That changed with iOS 15, however, as Apple's music streaming service now supports the feature, according to a support
document
.
Users need
AirPods Pro
or
AirPods Max
to take advantage of dynamic head tracking. Entry-level AirPods and other headphones, including Apple's line of Beats products,
support
Spatial Audio without head tracking.
Engadget
reported on the change
earlier today
.
Apple released iOS 15
on Monday
with a slew of new features in tow. The new operating system includes
Live Text
and Visual Look Up,
Focus
, upgraded
Apple Maps
, a Safari redesign and more.
Read on AppleInsider