Apple & TSMC partnership is a double-edged sword
Apple's work with TSMC is a symbiotic relationship, a report claims, with the closeness of the two companies being not only beneficial to each other, but also making it extremely difficult for either to break relations off.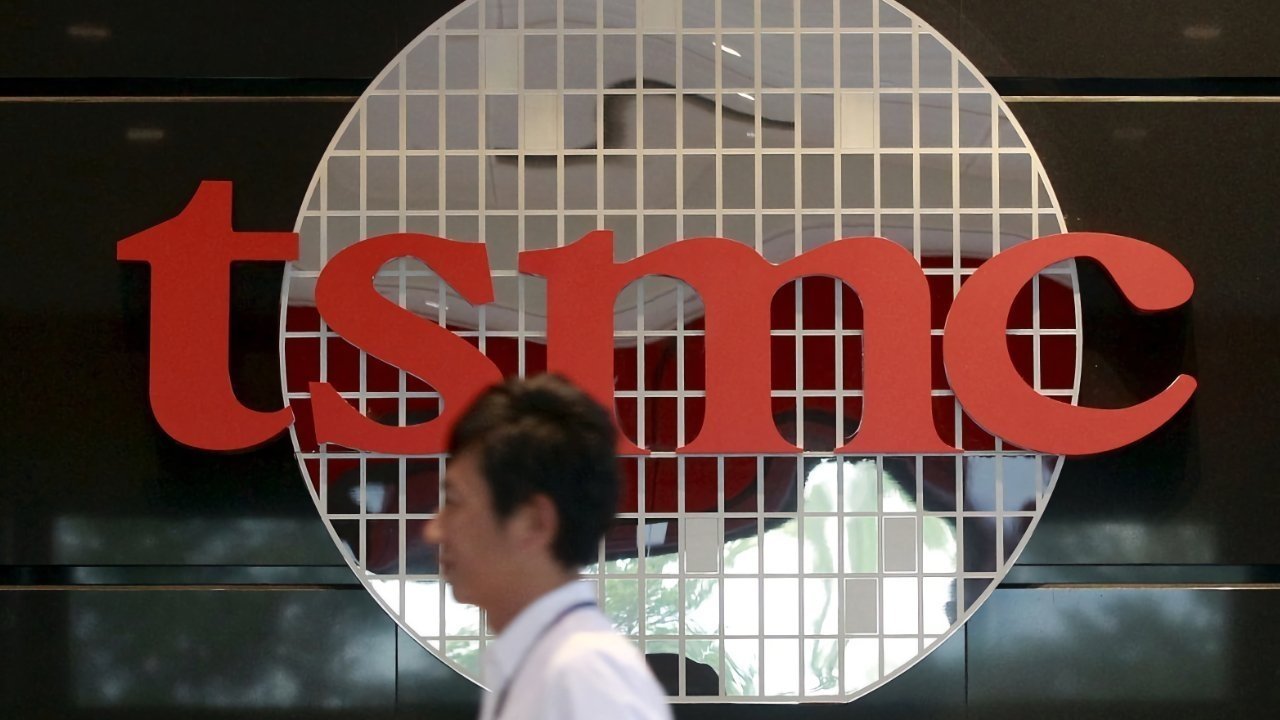 TSMC is a long-time chip partner to Apple, handling production duties for Apple's self-designed system-on-chips used in
iPhones
and
Apple Silicon
Macs. The two firms work extremely closely together, which has resulted in many gains for Apple's products, including power savings and performance improvements.
To do so, a
report by
The Information
claims that the decade-long relationship has led to a situation where the two companies are very interdependent. Furthermore, the corporate cultures of each appear to be very similar in some respects.
Apple is, by far, TSMC's biggest client, accounting for a quarter of the chip foundry's $48.08 billion in revenue for 2020, according to analysts and former employees.
The partnership has allowed TSMC to assist Apple during the
global semiconductor crisis
, at least in relation to newer chips. Apple CEO
Tim Cook
said during the fall
financial results
conference call that chip scarcity caused some $6 billion in reduced sales for the quarter from product shortages, and that it would get worse during the holiday sales period, this largely dealt with the supply of older chips.
Newer chips that TSMC produces for Apple aren't affected as badly, the report states, with Needham & Co analyst Charles Shi claiming "For the leading-edge process, Apple will be well supplied for the rest of the year given that TSMC
keeps adding capacity
."
Apple also gains preferential treatment when it comes to research and chip designs, former TSMC engineers say, with TSMC providing at least 100 engineers to Apple to help with the physical design of custom chips it produces on Apple's behalf. This also allows Apple to help nudge TSMC's research and development, by asking for a greater focus on areas it wants to see improvements in, like power consumption.
"Normally chip designers are limited by the manufacturing process, but by working closely with TSMC earlier, the manufacturing process can be optimized for the chip's design," said Bain and Co partner Velu Sinha.
This assistance also extends to the year-long period when TSMC works to perfect its processes to reliably manufacture the chips, with issues for Apple's designs prioritized for assistance over other clients. At the time of testing with Apple's assembly partners, such as Foxconn, TSMC engineers can also be sent to the facilities for further assistance, an uncommon arrangement for TSMC.
The two companies are also said to be highly secretive, with TSMC employees prevented from bringing smartphones to work without authorization, employees have been fired for
leaking information
, and emails are coded for secrecy and monitored closely. The secrecy restrictions also forced TSMC engineers and workers into working at TSMC's campus, due to secrecy restrictions.
TSMC's handling of Apple as a client further assists in keeping Apple from moving work to
other chip producers
, but there are other reasons also at play. While Samsung may have the same knowledge in chip production as TSMC, Apple is reluctant to become a customer due to the direct competition in the smartphone industry and previous legal troubles.
Intel, which is becoming more of a foundry service provider, has said it wants to bring Apple aboard as a client, but the fear of Intel prioritizing the production of its own chips during a shortage may prevent Apple from jumping ship.
While the prospect of Apple jumping ship to another chip foundry may not necessarily happen in the short term, there are still elements that could harm the relationship.
According to sources of the report, TSMC is having trouble perfecting its 3-nanometer production process, which would allow Apple to use more energy-efficient chip designs in the iPhone and other products. The difficulty will mean that Apple will be trapped on the same 5-nanometer process for three consecutive years, a first for the company.
There is the fear that the lack of chip progress could rob Apple of further energy savings and performance improvements, which may impact future iPhone releases.
Read on AppleInsider