Jony Ive's LoveFrom unveils Terra Carta Seal recognizing corporate sustainability efforts
Former Apple CDO Jony Ive's LoveFrom design studio on Wednesday unveiled the Terra Carta Seal, an award conferred upon companies that are leading efforts to create sustainable markets.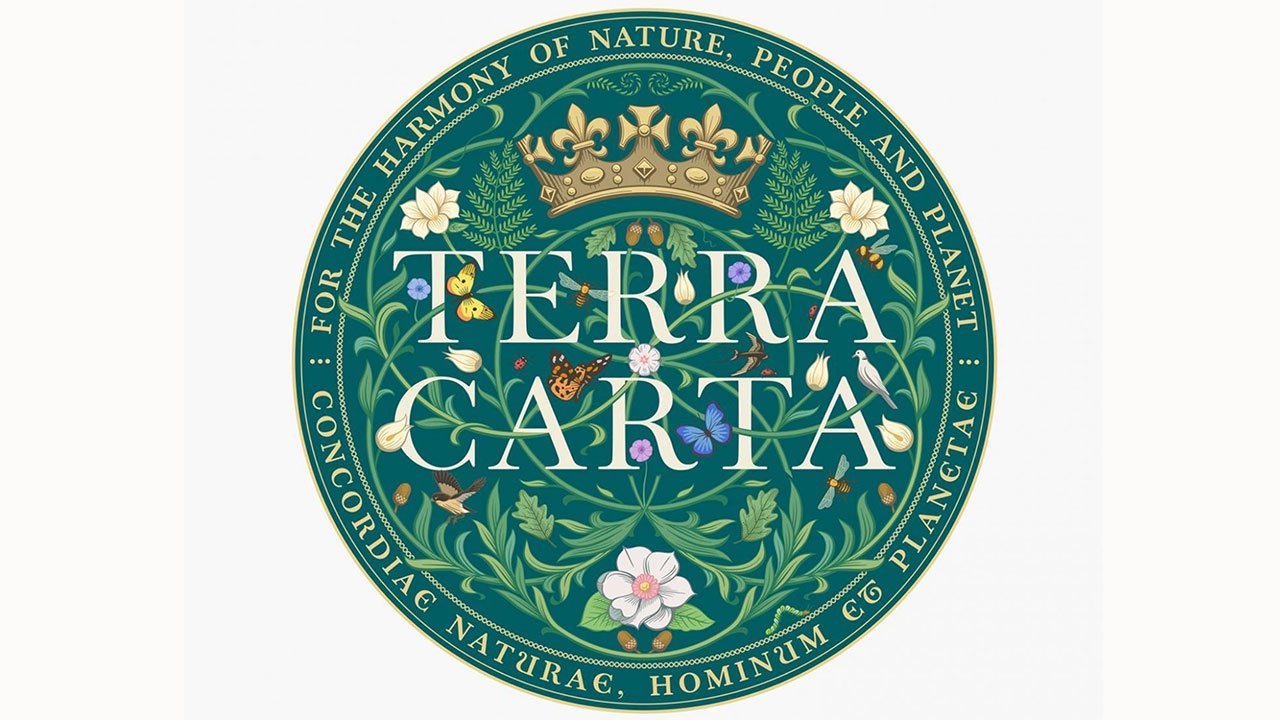 The Terra Carta, a
charter
that details a sustainable future through participation from private corporations, is part of Prince Charles' Sustainable Markets Initiative. The environmental enterprise focuses on climate change and was launched this year to "reunite people and planet, by giving fundamental rights and value to Nature."
This week, the inaugural Terra Carta Seal
was awarded
to 45 companies that have illustrated a commitment to limit global warming, reports
Wallpaper
. Recipients were announced at the start of the three-day Terra Carta Action Forum and
include
Amazon, Salesforce, HP, IBM and Apple chip partner TSMC, according to
Forbes
.
Wallpaper
delves into the intricacies of LoveFrom's seal, which features a circular design that combines nature imagery with sacred geometry and a bespoke font. Inhabiting the central section of the seal are oak leaves, acorns, ferns, magnolia, phlox, ladybirds, monarch butterflies, birds and honey bees, elements that embody Terra Carta's green vision.
"We have reinforced the resilience and fertility of nature by allowing these natural elements to gently take control of the image," Ive said. "This is a visually lush celebration of the power of nature, and far from being superficial decoration, these natural forms are what gives the design life."
Vine-like elements outline seven overlapping circles and intertwine with "Terra Carta" lettering accomplished in a special LoveFrom Serif font developed by Ive. Inspired by the work of printer and type designer John Baskerville, the typeface is also used to reproduce the Terra Carta motto that surrounds the seal's graphic.
"We spent all this time creating a typeface that we would use for our identity: we didn't want a logo, we wanted something far more modest, more similar to a dialogue," Ive noted. "We thought we would use this typeface for our friends; we couldn't think of a better way to take advantage of a few years of work around the Terra Carta, and I think it works really quite well. You can see the typography is clearly central to the seal, but I was seduced by the gentle, slightly anarchic dominance of the natural references."
Ive and his team made multiple versions of the Terra Carta Seal, including digital representations and a paper seal that is printed on handmade paper produced by British paper mill James Cropper. The paper version, created through a laborious process of printing, embossing, die-cutting and micro-perforation, is attached to a commemorative summarium and presented to Terra Carta Seal winners.
In explaining the craftwork behind the seal, Ive said that his LoveFrom studio applies a design philosophy he cultivated while at Apple.
"For decades at Apple, one of my preoccupations has been this idea that if we have discipline in our thinking practice we hold ourselves accountable with our thinking, and the result is that we can be light with our implementation," Ive said. "This really has become such a central part to the way that we see problems and the way that we practice."
Ive is credited with designing the Terra Carta and in July launched the
Terra Carta Design Lab
, a competition that invited students from London's Royal College of Art to explore and create solutions for a sustainable future.
Ive
departed Apple in 2019
to form his design consultancy and has since been contracted by the likes of
Airbnb
and
Ferrari
.
Read on AppleInsider