Vintage iPod Shuffle as hair clip video goes viral, makes us all feel old
In a clip that makes the AppleInsider staff feel old, a new TikTok clip shows a user asking what this "vintage" device she's found is -- and discovering a new use for what turns out to be an iPod shuffle.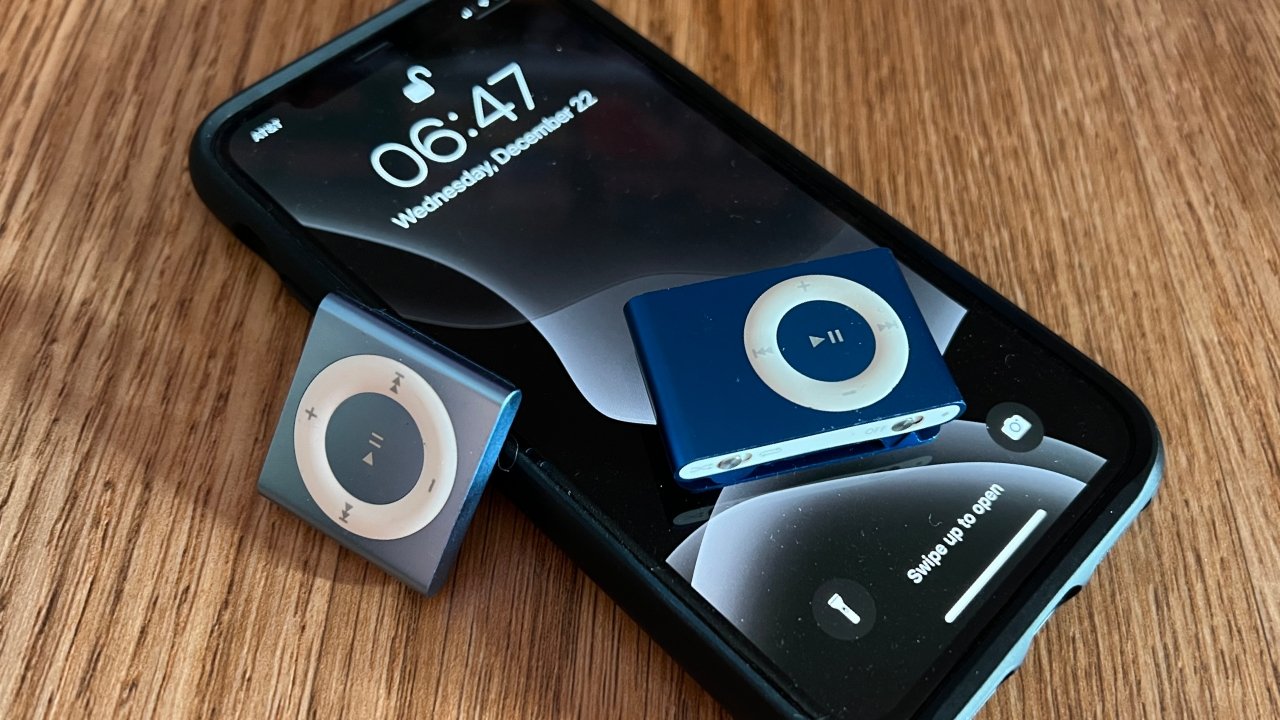 Apple's old iPod shuffle with a new iPhone
According to
Newsweek
, more than
two million people
have watched Celeste Tice,
@freckenbats
on TikTok, examine the device like she's on the "Antiques Roadshow."
However, it's not clear what proportion of those viewers, or of people hearing about the video, now feel incredibly old.
Tice's archaeological discovery is an iPod shuffle, which Apple
discontinued in 2017
. That's actually a year after TikTok began, so take that, Tice.
Yet if she inadvertently made so many people want to have a bit of a sit down, and certainly a drink, Tice did also see something we all missed back in the day. Rather than clipping it to a belt, a blouse, or a bag, she tried using the iPod shuffle as a hair clip.
It works, too. Some 16 years after it was launched, and 4 years after it was discontinued, the iPod shuffle has become Apple's first hair-able.
Tice was not entirely serious about wondering what the device was, however. It was hers and she told
Newsweek
that she believes she used it when she was in middle school. Hearing the music she had on it back then proved surprising.
"I loved hearing all the throwbacks," she said, "but was also shocked at a few songs with some adult lyrics that I didn't expect myself to be listening to at nine years old."
The pair of iPod Shuffles that
AppleInsider
staff dug out for the picture that accompanies this story work too.
Read on AppleInsider