Apple's iPad dominates shrinking tablet market & Mac creeping up on rivals
New research claims that Apple sold almost double the number of tablets of its nearest rival, but
iPad
growth comes as overall market shrank in the US.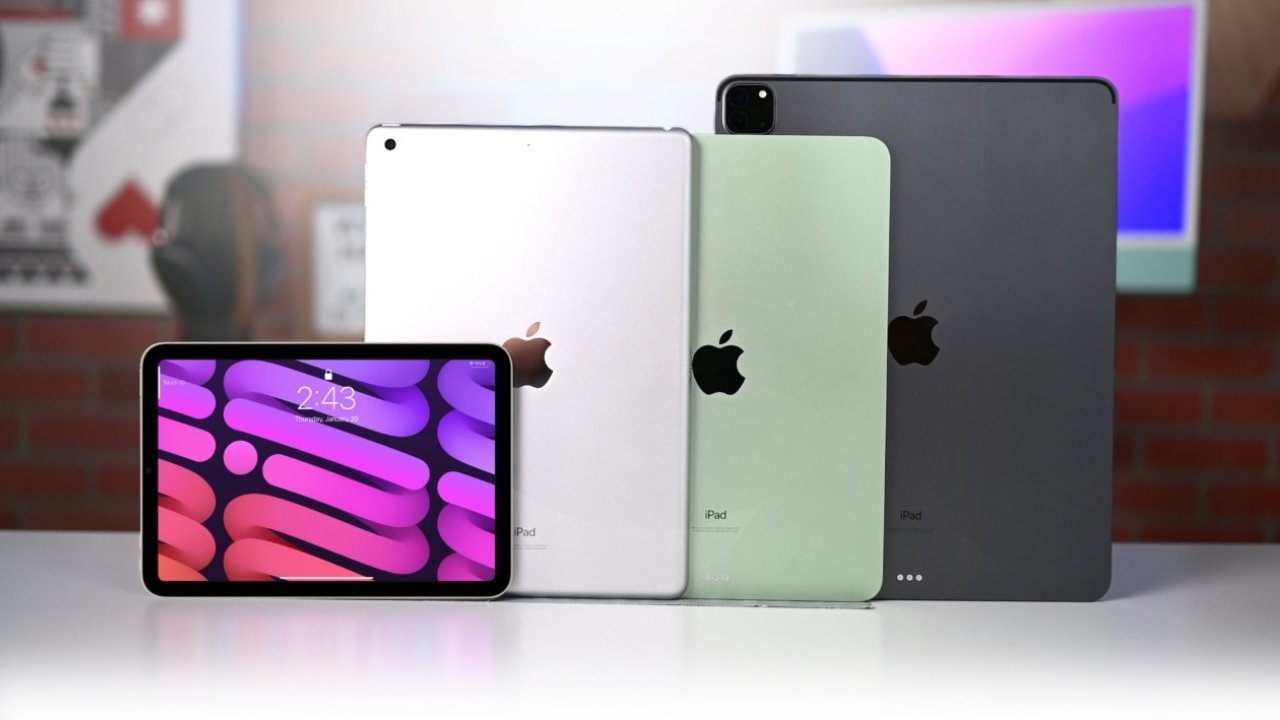 Apple CEO
Tim Cook
has said that iPad sales were
constrained by shortages
, but new figures say US sales were still up on previous years.
According to research firm Canalys, Apple
ended 2021
with 19.1 million iPads shipped. Amazon came in second place with almost half that number at 10.9 million, while Samsung sold 7.9 million tablets.
However, Apple's sales represented a 17% drop compared to 2020. Comparing Q4 2021 the same period the year before, tablet sales dropped by 31% to 12.7 million.
Cook has
previously said
that Apple had managed a "very strong performance" despite "larger than expected supply constraints."
"The supply constraints were driven by the industry wide chip shortages that have been talked about a lot, and COVID-related manufacturing disruptions in Southeast Asia," he said.
Canalys, however, attributes the dramatic fall in tablet sales to the reduced demand after customers bought more during the coronavirus pandemic. Chromebook fared worse than tablets for this reason, with a 74% drop in the year since WQ4 2020.
Overall, the PC industry, including Apple, reportedly grew by 1% during 2021. Canalys says HP came top with 25.9 million PCs sold, where Apple came in fourth with 10 million Macs.
That represents an annual growth for Apple of 12%. However, across Q4, Apple's Mac sales declined 3.1% compared to the previous quarter.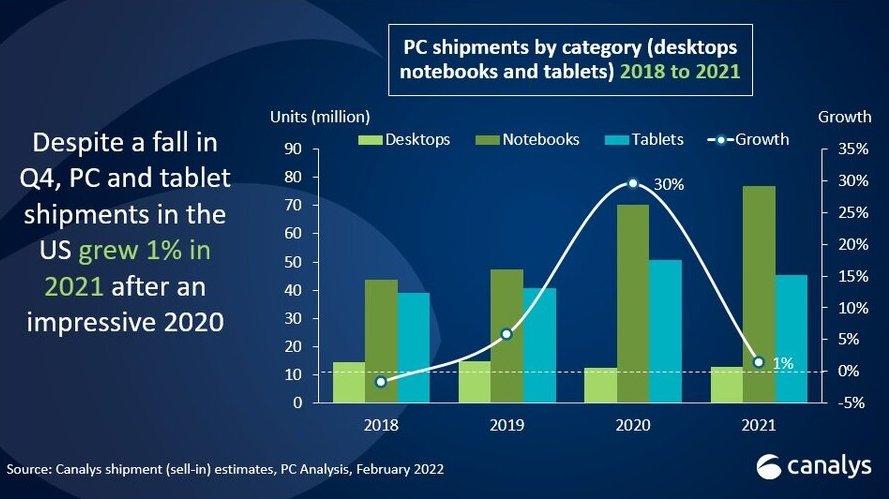 Source: Canalys
None of this data is confirmed by Apple. The company does not reveal detailed sales breakdowns, so comparative information depends on being gathered from multiple third-party sources.
Canalys nonetheless predicts that, based on its data, device sales will continue at a higher rate than before COVID.
"The US PC industry's overall growth in 2021 highlights the long-term potential of the demand initially created by the pandemic," said Brian Lynch. "While Q4 2021 showed less impressive performance than the year overall, the market is well positioned to continue providing significant opportunities, especially from a revenue perspective, for the coming year amid strong business demand."
Read on AppleInsider