Safari Translation uncovers March 8 event hints on international Apple sites
Every Apple site in the world is on-message about the
March 8 event
- but there are tantalizing differences in how some of them are describing it.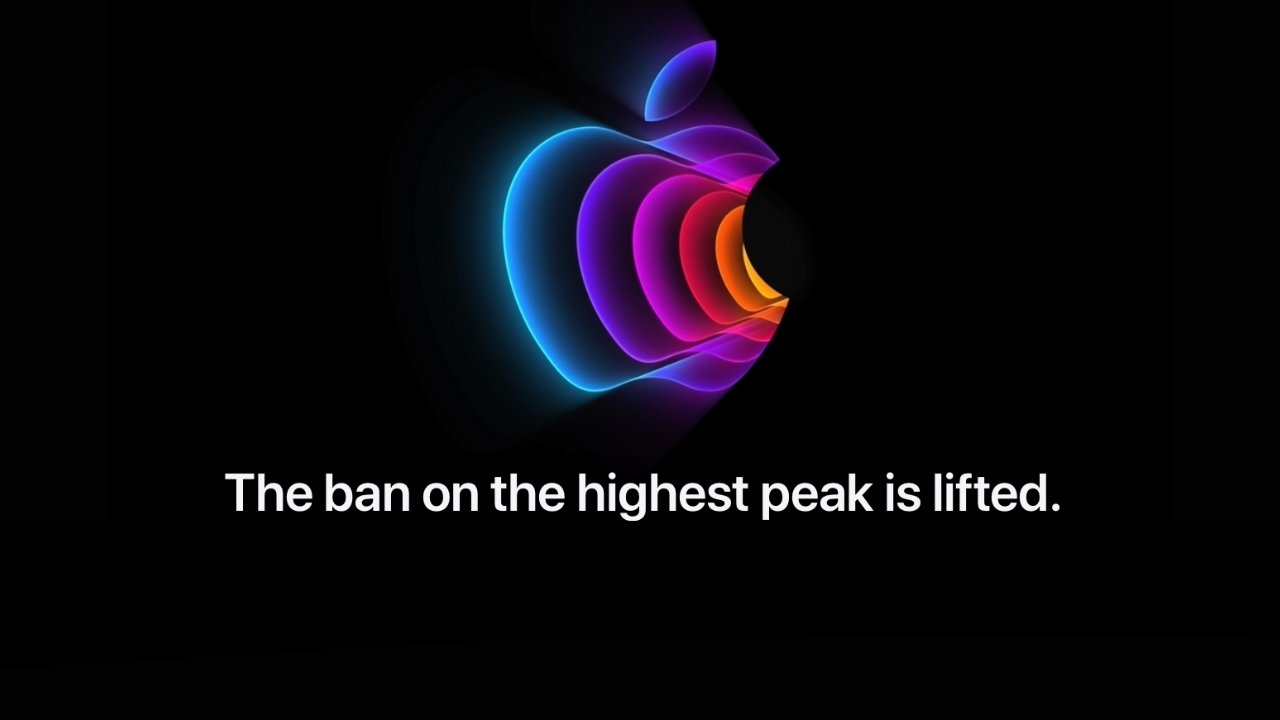 There are people who take microscopes to Apple invitations like
the March 8 one
, to look for clues for what an event will reveal. If you're going to do that, though, you should at least go all the way - and examine Apple invitations from around the globe.
In truth, you know for absolute certain that the finest copywriters money can buy work on Apple's website and nothing is written by accident, nothing is written without being vetted. Yet Apple does provide a way to undo some of that writing using Machine Learning.
It's
called Safari Translation
, and with the click of a button you can have a foreign language website re-rendered in English. There are still only around half a dozen languages you can do this with, but it is an amazing feature for serious work - and not so serious work, too.
'Peek performance' in other words
So if you should go to
Apple's Japan website
and click that translate button, this is what Safari Machine Learning thinks it really says. "The ban on the highest peak is lifted."
That sounds somehow suitably poetic for Japan, and translated French goes for a more theatrical approach. "The performance enters the scene," says
Apple France
.
Germany
sounds like it's criticizing all rivals, since the March 8 event will reveal "our idea of performance." And
Brazil
goes for a steadier "An unprecedented performance."
Apple Italy
's strapline machine-translates into "Come and see what a performance."
The differences are subtle, and this is surely as much a measure of Safari's automatic translation as anything else. But it does also feel like a little like these different countries having just the slightest different take on the event.
Unless you're talking about China, in which case "Peek performance" is just
perfunctorily translated
as "Apple Special Events." Curiously, China is the only one of these sites that doesn't headline the event - you have to scroll down below all the
iPhone
links there.
The worth of machine translation
"Don Quixote" writer Miguel de Cervantes famously said that reading translation is like looking at the back of a tapestry. Or probably, anyway: he said it in Spanish.
There is more than a chance that using Safari translation to convert back what Apple copywriters first translated by hand gets us nothing but a repeat of the Pepsi effect.
That was when the drink's slogan "Come alive with Pepsi," was allegedly translated in China as "Pepsi brings your ancestors back from the dead."
But you can least be sure of this. The March 8 event is not going to just launch the mildly refreshed
iPhone SE
, not if Japan believes "the ban on the highest peak is lifted."
Read on AppleInsider