Intel Mac Pro not quite done yet, Apple releases Radeon Pro W6600X MPX module
Apple has added another configuration option for the
Mac Pro
, with the company adding a new, mid-tier Radeon Pro W6600X MPX module option for initial configurations and stand-alone purchases.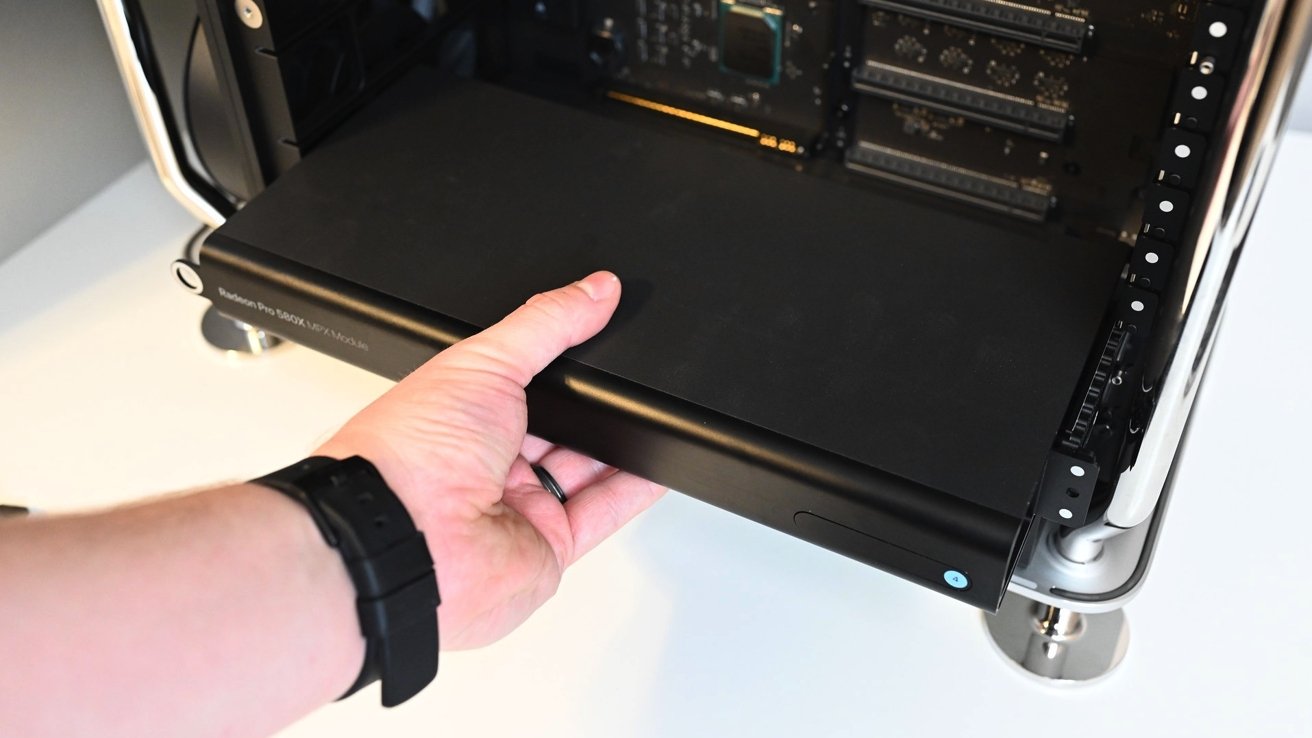 While the Radeon 6600 graphics card has been in production since August of 2021, Apple has made it available for the Mac Pro for the first time in an MPX module form.
Based on a 7-nanometer process, the W6600X brings 9.8 teraflops of single-precision computing performance alongside 8 GB of onboard GDDR6 memory. Now packaged in the Mac Pro Expansion module, the card can take advantage of the increased power of the MPX standard without cabling, while using a PCIe connector.
Apple says
it supports up to 256 GB/s of memory bandwidth, which supports up to four 4K displays, one 5K display, or two
Pro Display XDR
units.
The new card is available as a $300 upgrade option for both the tower and rack configurations of a new-purchase Mac Pro. It is also available as a $700 standalone option for existing Mac Pro users looking to further expand the capabilities of their machine.
The new W6600X MPX module requires
macOS Monterey
12.3 or later. It's not yet clear what the performance differences are, if any, between the W6600X module and a commercial card, other than the need to run power cables.
The modular Mac Pro with the MPX module standard was launched at WWDC in June of 2019 alongside Pro Display XDR.
Read on AppleInsider