Apple Silicon Mac Pro could combine two M1 Ultra chips for speed
The Apple Silicon
Mac Pro
may follow the lead of the Mac Studio's M1 Ultra, a rumor claims, by effectively combining two M1 Ultra chips into a single 40-core SoC.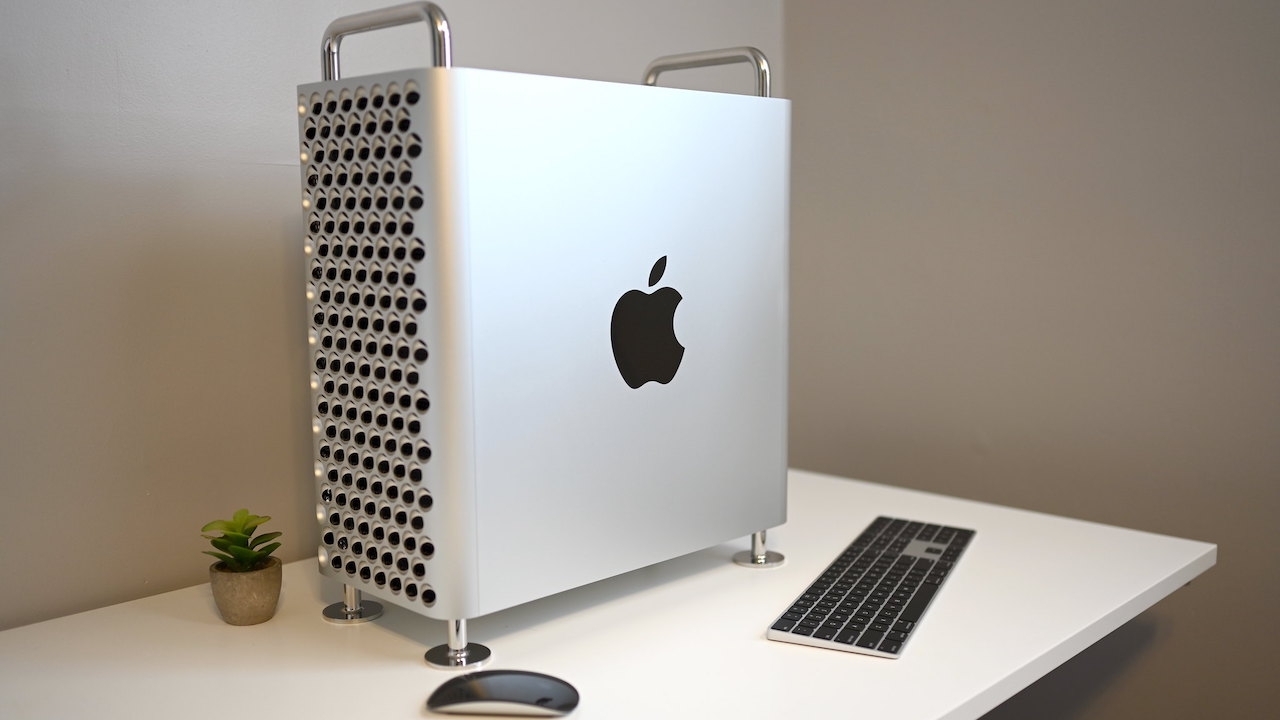 Apple's "Peek Performance" event included a
brief tease
for a Mac Pro using
Apple Silicon
, opening the door to speculation about the inbound update. In one rumor, it is said that Apple will go one stage further than it did with the
Mac Studio
in reusing its existing chips in new ways.
For the Mac Studio,
Apple introduced
the M1 Ultra, a chip that connected together two M1 Max chips with a die-to-die interconnect called UltraFusion. The concept effectively makes two chips work as one singular powerful version, complete with 20 CPU cores, a 64-core GPU, and 32 Neural Engine cores.
An image leak by "Majin Bu"
on Twitter
claims to show a schematic for an interconnect that will connect "2 M1 Ultra together," extending the concept by another level. The leaker says the bridge will be "found in the new 2022 Mac Pro," with a processor name of "Redfern," and is scheduled for a September release.
If the image is correct, the supposed four-chip assembly will practically introduce a new long bridge that sits the two M1 Ultra assemblies side by side. Three interconnects would be used in total to connect the four M1 Max chips, including the two used to form a pair of M1 Ultra chips.
However, the interconnect as shown would have some limitations. Without a newer bridging technology, RAM would be limited to the same 128GB as the Mac Studio supports.
The idea of a Mac Pro with such a high number of cores has been presented in earlier rumors. In
May 2021
, there were claims the Mac Pro could use chips with 20 or 40 computing cores, and graphics options with either 64 or 128 cores.
If the leak is genuine, the proposed Apple Silicon chip will offer considerably more cores than the existing Mac Pro offers. Under the existing Intel version, the maximum amount of cores is offered by a 28-core Intel Xeon W processor. But, maximum RAM would be less on the Apple Silicon Mac Pro versus the Intel Mac Pro.
Read on AppleInsider