Clarus the dogcow has been reborn in an iPhone keyboard easter egg
Apple has hidden an Easter egg in its
iPhone
keyboard that references Clarus the dogcow, whose origins date back to nearly the dawn of the Macintosh.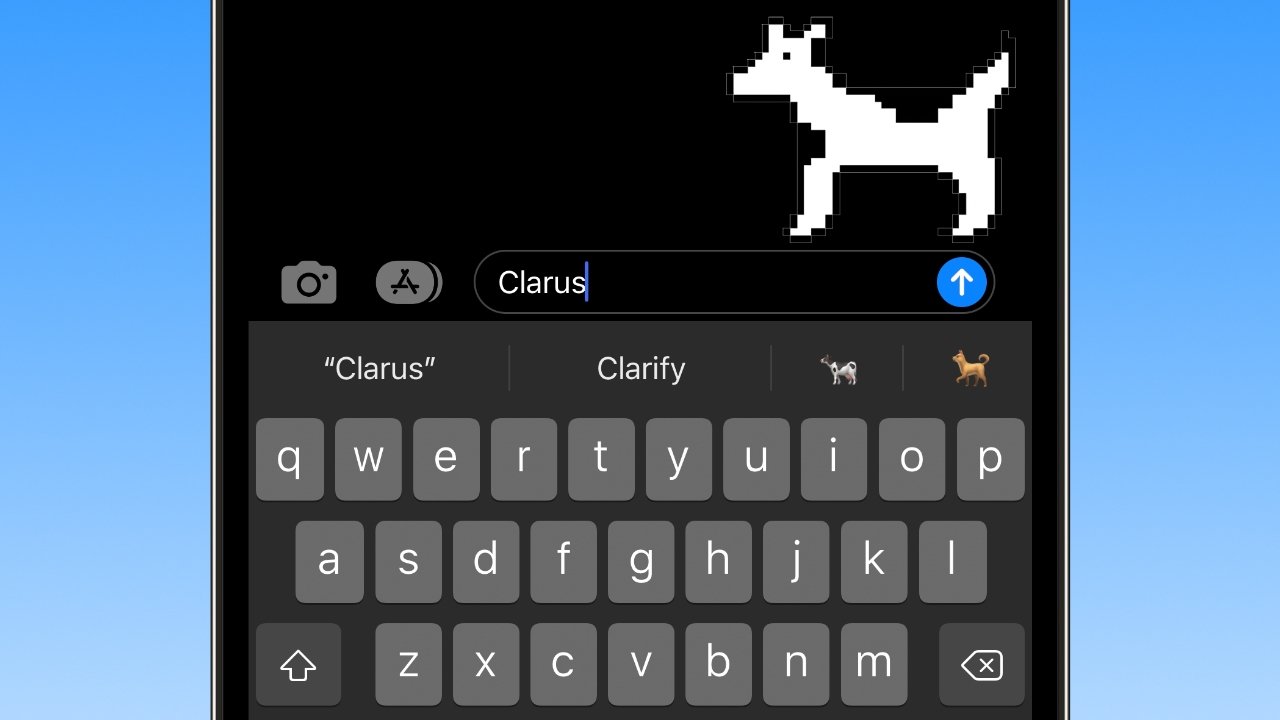 A hidden Easter egg references Clarus the dogcow in the iOS keyboard
A Twitter user named Jason Robinson discovered a hidden easter egg that appears when a user references an old piece of Apple history, Clarus. She is a dogcow that says "moof," of course.
When you type either "Clarus" or "moof" into the
iOS
keyboard, two emojis will appear in the suggestions -- the cow and the dog. Some may complain this isn't in the right order, but it is a clear reference to the dogcow's origins.
Super fans will know that Susan Kare developed several fonts for the original Macintosh, and one was the font called "Cairo." This font would evolve into the whimsical Dingbat font, but the all-important character attached to the "Z" key was Clarus herself.
Clarus was later shown in the operating system when users would preview their LaserWriter printer options. The dogcow could be seen in the preview window to give users an idea of which orientation their page was printing.
Later, Clarus was prominent in QuickTime sample projects, document previews, and other places in the operating system. When
Steve Jobs
returned to Apple in the late 1990s, Clarus faded from the operating system. However, it seems fans of the dogcow have snuck one little easter egg into the software keyboard.
Read on AppleInsider