Satechi launches new space-saving dual laptop stand
Posted:
in iPad
edited April 14
Keep your desk neat and tidy with Satechi's new Dual Vertical Laptop Stand, designed to two keep store tablets, laptops, or smartphones in less space than your
MacBook Pro.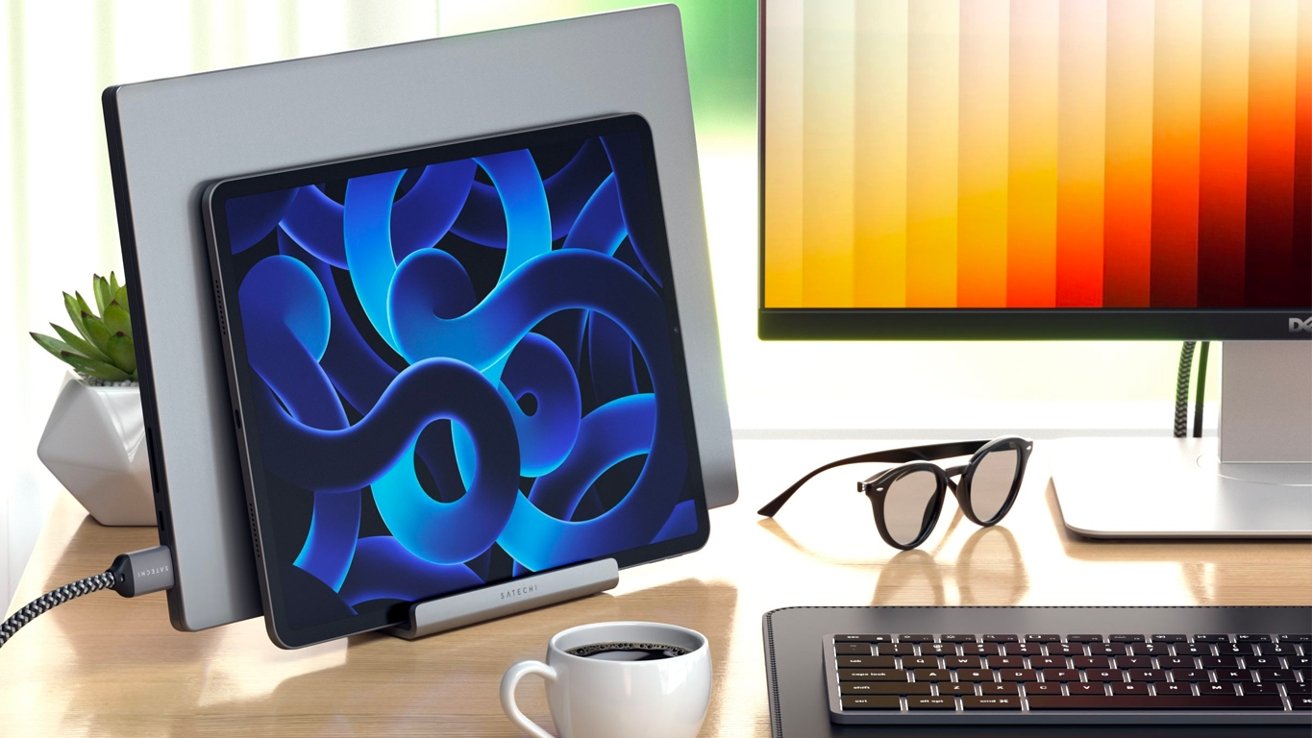 Desk space can be at a premium, especially if you're the type of person who has a lot of gear. Figuring out the best way to keep your gear close by can be a chore. However, Satechi has come up with a new solution to an age-old problem.
The Dual Vertical Laptop Stand is a minimalist-inspired stand that cradles two devices of your choice, be it your MacBook Pro and
iPad
, or your iPad and your
iPhone
, stored on their sides.
This allows you to keep your devices in reach without taking up the same desk space had they been stored horizontally. Of course, it also fits great on dorm room nightstands and coffee tables.
Its heavy base helps keep electronics where you place them, and the protective rubberized padding keeps your devices scratch-free.
The Dual Vertical Laptop Stand is
available from Satechi for $39.99
and comes in Space Gray.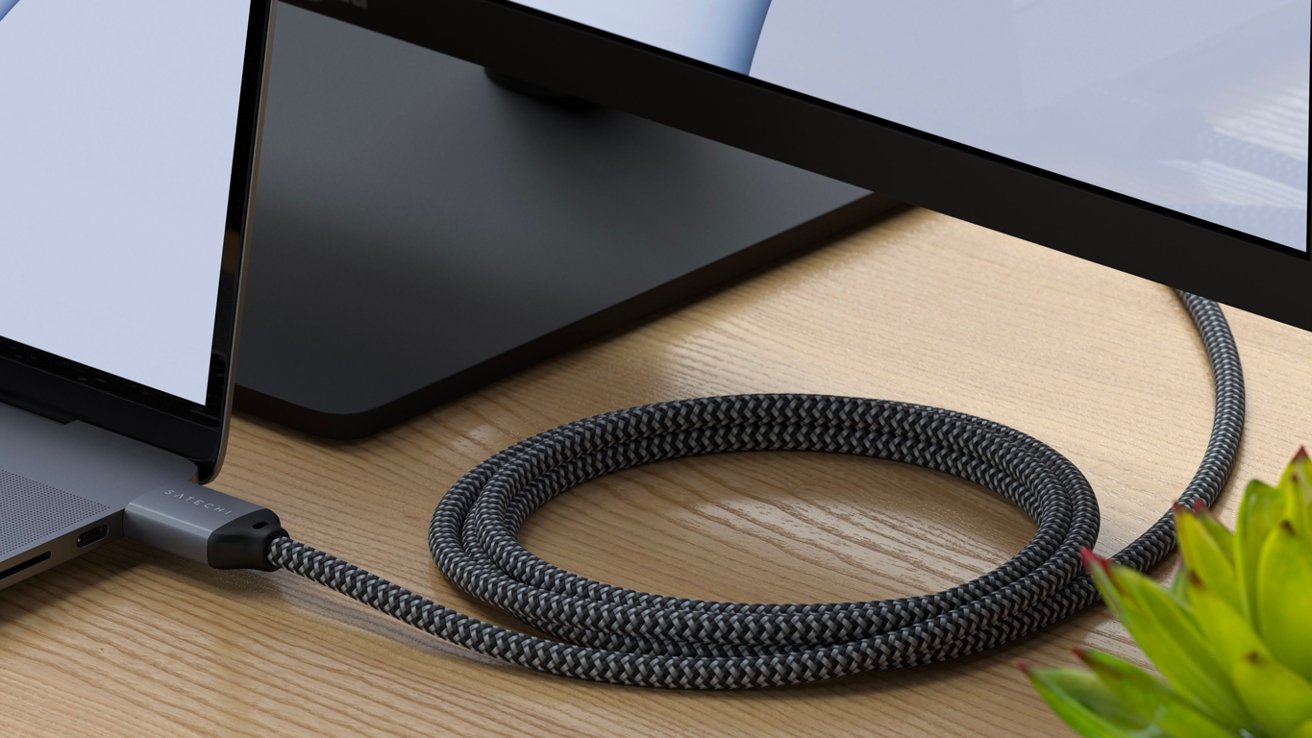 Satechi has also announced a new 8K Ultra HD High Speed HDMI 2.1 Cable. Its gold-plated connector provides an uninterrupted viewing experience, and it supports refresh rates of up
[email protected]
or
[email protected]
The 8K Ultra HD High-Speed HDMI 2.1 Cable is
available to purchase now
and retails for $29.99.
Read on AppleInsider