Faster, redesigned 1Password 8 for Mac launches with catalogs, improved autofill
Password manager app 1Password has been updated to version 8 for the
Mac
, bringing a refreshed design intended to speed up use by quicker access to wanted passwords.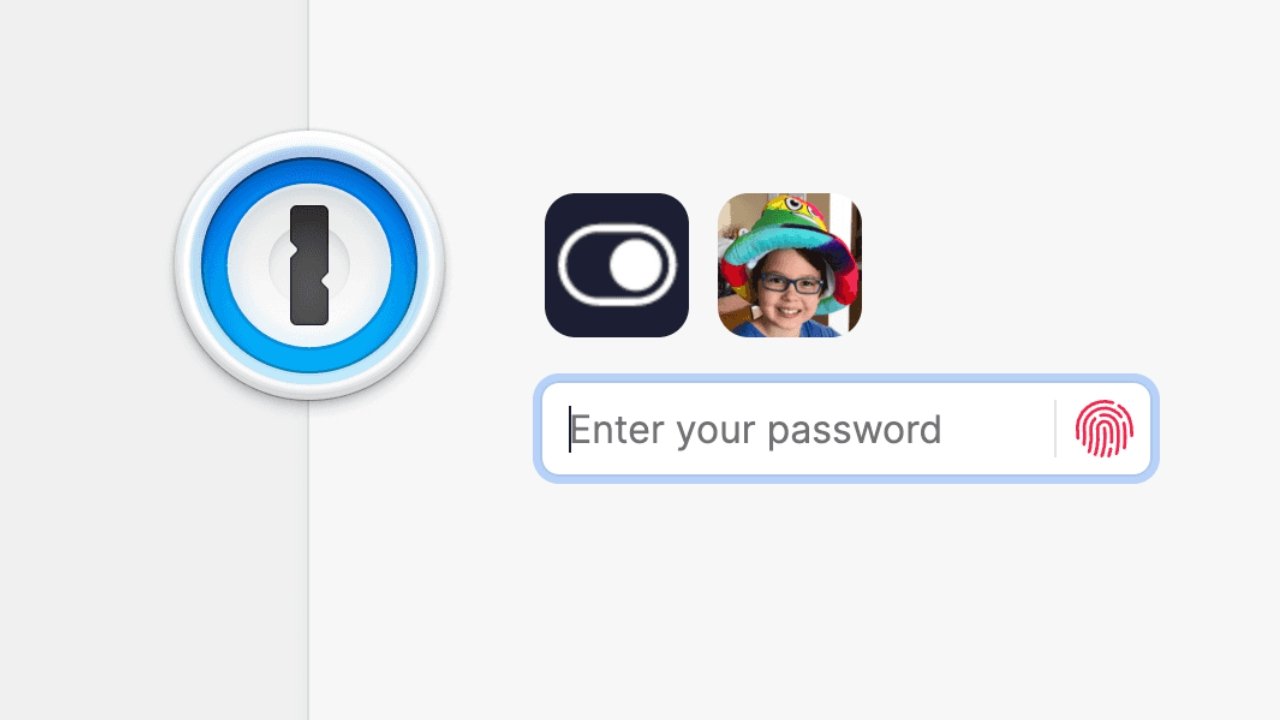 The 1Password company's announcement in
August 2021
that it would be overhauling its app, became controversial. It was effectively abandoning the original 1Password Mac app, and instead making an
iOS
one that would run on macOS as an Electron app.
Now that 1Password 8 for Mac has officially been launched -- it is presently rolling out to users -- the company does not mention its Electron base. Instead, it concentrates on how it brings consistency across all platforms it supports.
"1Password for Mac has come a long way since its first iteration in 2006," said Dave Teare, co-founder of 1Password in a statement, "and with each release, we've pushed the envelope of the user experience our customers have come to expect from us."
"I'm eager for our customers to engage firsthand with all of the new and enhanced features that 1Password 8 for Mac delivers;" he continued, "my hope is that they'll love it as much as we loved creating it."
"1Password is creating the future of human-centric security by designing closer to the user," said Matt Davey, Chief Experience Officer at 1Password in the same statement, "making it an easy choice to be secure."
"1Password 8 for Mac provides a consistent and powerful user experience from any device across desktop, including in your browser," continued Davey. "We are aiming to make staying safe online feel seamless, intuitive and believe it or not -- enjoyable."
Called Knox, the new 1Password design language "improves clarity, accessibility and consistency." That consistency includes a new icon on the lock screen, which resembles an iOS toggle.
Icons within the app have been revamped, with the aim of "making it easier to identify items at a glance." Items in 1Password can range from regular logins to credit card details and more, and the new version adds an Item Catalog to help with adding different types of passwords.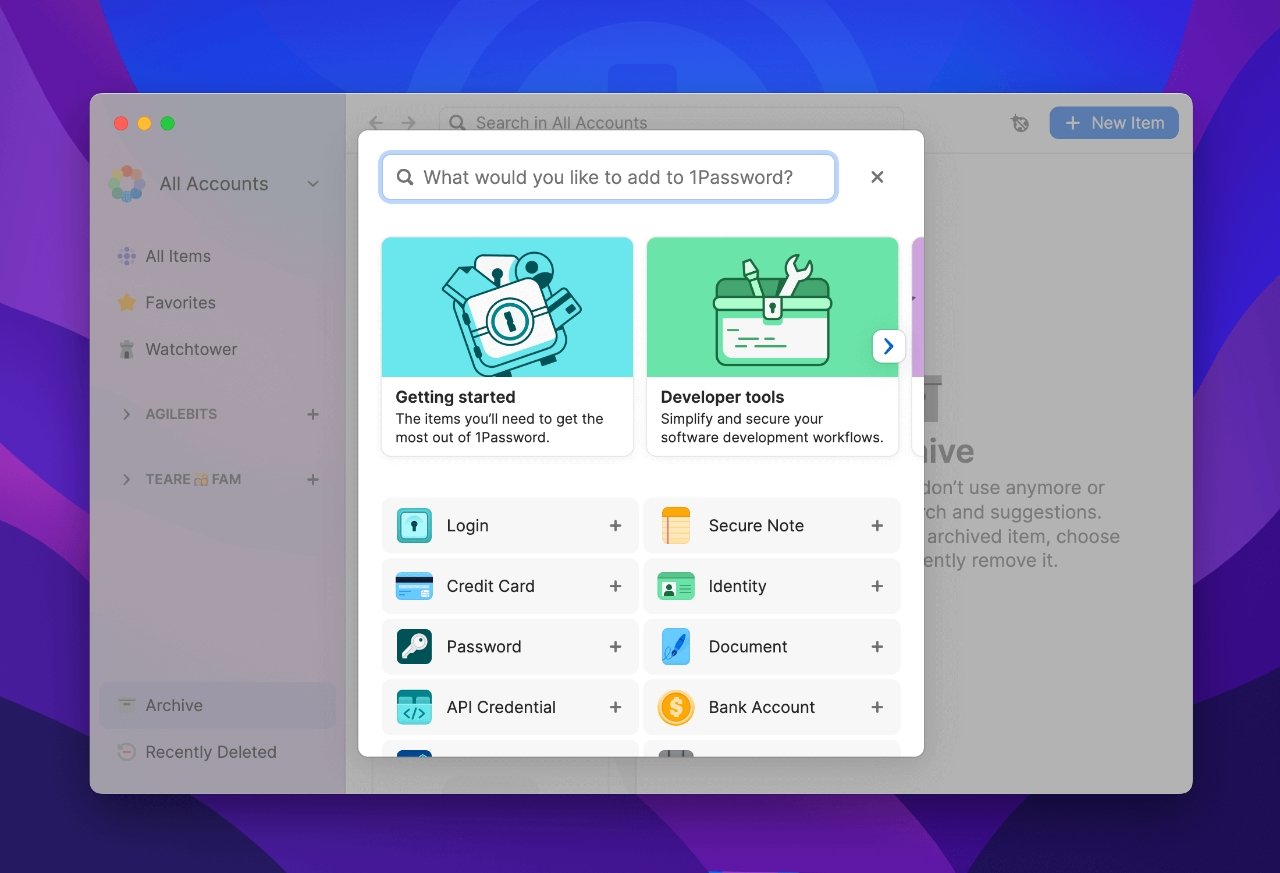 The new 1Password 8 for Mac includes more guided help
"[It provides] guided experiences to help users easily search for, view the most popular item types (passwords, credit cards, documents, etc.), create and categorize new items," says the company.
The makers stress that the new 1Password 8 for Mac will "feel right at home on your Mac," as it incorporates macOS-inspired design touches, plus light and dark modes.
The new 1Password 8 for Mac is a subscription app, which
starts from
$35.88 per year. There's a free 14-day trial, and the subscription also gets users 1Password for iOS, Windows, Android, Linux, and Chrome OS.
Read on AppleInsider