Lightning versus USB-C: Pros and cons for the iPhone
Posted:
in iPhone
edited June 2022
The rumor mill is hard at work trying to convince people that a
USB-C
iPhone is coming. A recent decision from the European Union may force Apple's hand.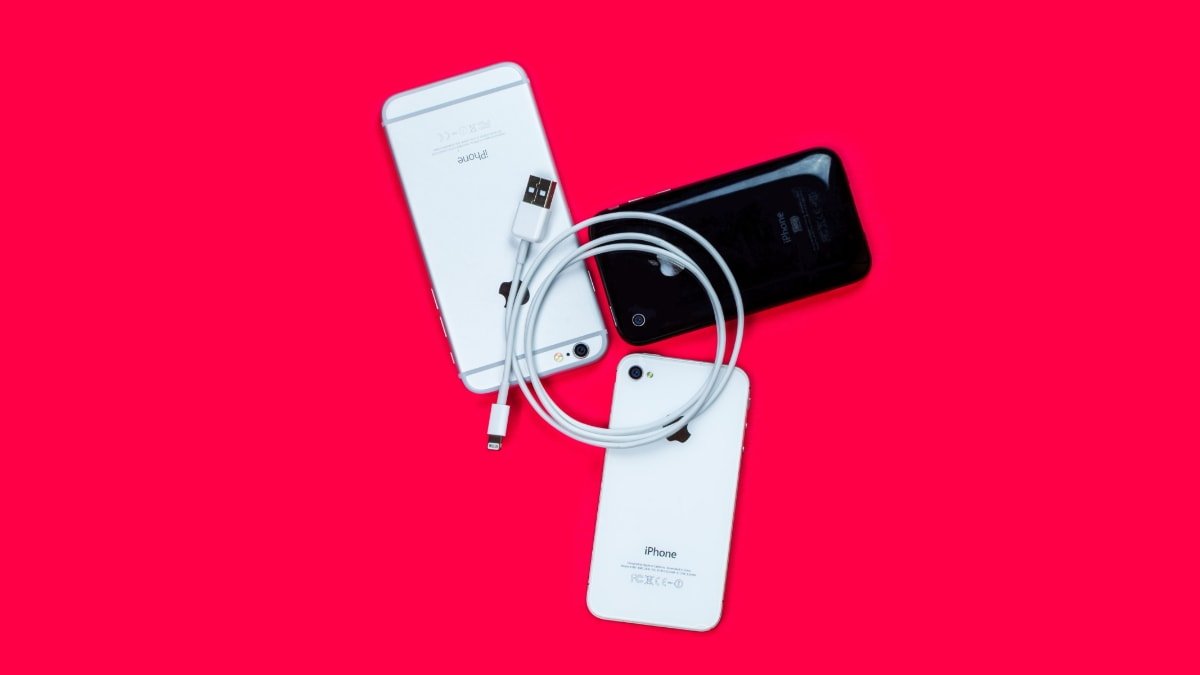 iPhones with a USB-A Lightning cable
The EU agreed on
new rules
that would require companies to adopt USB-C as a common charging mechanism. Apple may be forced into creating a USB-C
iPhone
by late 2024.
The agreement's goal is to reduce
electronic waste
in the system since smartphone owners could use one cable to charge multiple devices. New waste would appear in the form of no longer-needed Lightning cables and docks.
Apple would save on creating Lightning cables as the iPhone is the only device with such a port. Keeping Lightning cables around to support older iPhones would be the only purpose.
Switching to a new port sounds simple at first but it will alter the way components fit together inside an iPhone. Removing ports entirely from the device remains an option too.
Beyond requirements by legislative bodies , there are pros and cons to each connector type.
Lightning
Lightning is an 8-pin connector that Apple released in 2012 to replace the older 30-pin cable. The 6.7mm by 1.5mm plug can be inserted face up or face down. It's a male connector which means the pins are on the cable instead of in the port.
One negative of the Lightning system is slow data transfer. Lightning transfer speeds are comparable to USB 2.0 at up to 480Mbps for most cases, but can reach USB 3 speeds.
USB 3 transfer speeds can be found under the
right circumstances
, such as a 12.9-inch iPad Pro with a Lightning to USB 3 Camera Adapter.
USB 3.0, also known as SuperSpeed USB, can hit speeds up to 5Gbps. The latest iteration, USB 3.2, provides speeds up to 20Gbps.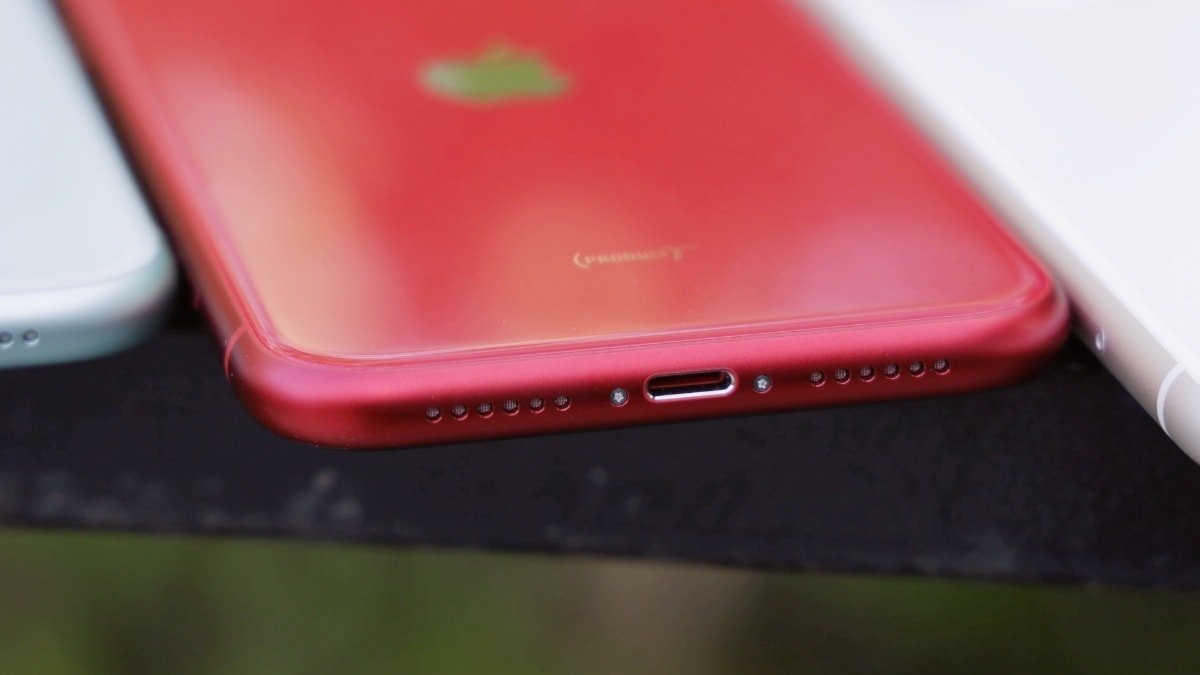 Lightning port on iPhone
Lightning is a good protocol
for charging
, with the iPhone 13 Pro Max capable of temporarily supporting up to 27 watts in power with the right adapter.
The protocol is exclusive to Apple and that nature is a positive from the company's perspective. Its
Made for iPhone
program ensures that manufacturers adhere to standards in components.
This turns out to be a benefit for consumers since they don't have to worry about a bum charger as long as they find one that is certified.
In our testing
we found
that the strength of each type of connector is similar. Lightning cables handle tip breakage better than their USB-C counterparts.
The male connector needs to be removed from the iPhone's port, and after that it's good to go. When a USB-C tip breaks there is a 57 percent chance its inner connectors will be damaged before the outside metal tip. It can't connect to a port in that instance.
Lightning Pros and Cons
Pros
MFi certification program


One specification


Handles breakage better than USB-C
Cons
Slow data transfer


Standard only to Apple


USB-C
USB-C by itself doesn't say a thing about charging power, or the cable's data transfer. It only refers to the type of connector and port used in the standard. It's a female connection, which means the inside of the plug contains the pins.
The latest and fastest specification that USB-C can use is USB4. These cables can support data transfer speeds up to 40Gbps. It can be used in
Thunderbolt 3
and Thunderbolt 4 ports in Apple devices such as a
MacBook Pro
or
iMac
.
We tested
USB-C charging speeds versus Qi, USB-A, and MagSafe. The USB-C cable charged the iPhone 12 Pro the fastest with a full battery in one hour and 55 minutes.
Another positive of USB-C is its backward compatibility with USB 2.0, DVI, VGA, and HDMI with the right adapters. It also supports DisplayPort A/V up to 8K resolutions at 60Hz.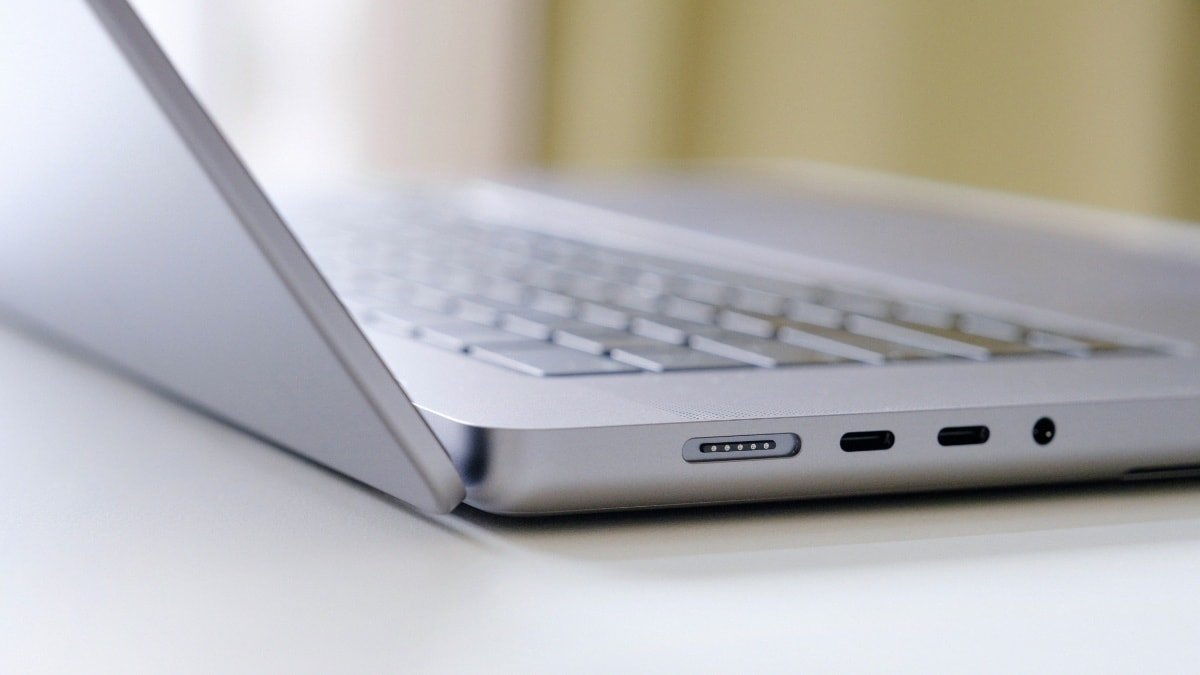 MacBook Pro with USB-C ports
Variable USB-C "standards" are also the technology's downfall, with different speeds and names that results in confused consumers. USB 2.0, USB 3.0, USB 3.1, USB4, and USB
Power Delivery
are all factors to learn about and consider.
Like Lightning, USB-C devices can
be certified
to meet safety standards. The USB Implementers Forum tests and certifies all USB-C cables, chargers, and other devices.
USB-C Pros and Cons
Pros
Fast data transfer speeds up to 40Gbps with USB4


Faster device charging


Backward compatibility with other specifications
Cons
The host device is more likely to be damaged than the cable


Multiple, confusing specifications
Switching Ports
For Apple, there's no winning this. They shift to USB-C, and the Lightning-devout complain. And, over a decade of accessories go obsolete without an adapter.
With a USB-C iPhone, a customer could use one cable as the minimum amount to charge their smartphone, laptop, and other accessories. Many customers would also need to buy new accessories to replace their Lighting devices.
If they stick with Lightning, they'll be in violation of the EU's upcoming mandate. As it turns out, the law doesn't allow Apple to turn off a connector's ability to charge if it exists, so they can't just have a software patch for EU customers.
And, if they go wholly wireless, that still exterminates the Lightning peripherals, and cuts off one troubleshooting method until MagSafe supports data.
Wireless charging is inefficient compared to wires.
MagSafe
requires a power adapter that supports a minimum of 25W but only delivers up to 15W to charge an iPhone.
In
our test
we found that MagSafe placed third, charging
iPhone 12 Pro
in two hours and ten minutes. The 5W power brick with USB-A Lightning beat MagSafe for only the first seven minutes.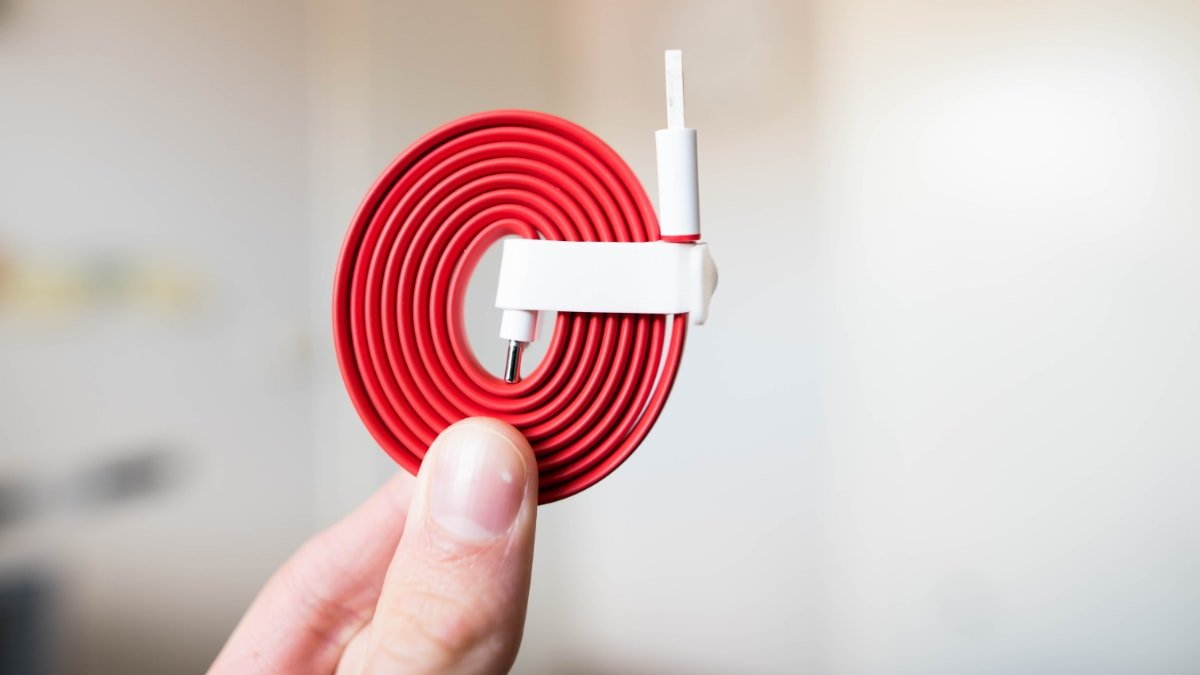 USB-C cable
That wireless future is likely where Apple is headed. On the surface, looking at Apple's position only, it makes more sense for Apple to stick with Lightning or replace it with MagSafe than to switch to USB-C.
The only question left is Apple's ability to appease the EU. The decision could force Apple to quicken its timeline to introduce an iPhone without a port.
The law is clear that a MagSafe-only iPhone meets the requirements of the new forthcoming requirement.
MagSafe is also compatible with the open Qi standard. It supports up to 15W of power and 7.5W for Qi. People don't have to buy separate Qi and MagSafe chargers and that meets the EU's ideal of universal charging.
The Apple Watch's relationship with Qi charging is complicated. Apple might need to iron this out to have a universal wireless standard, since the device is far too small to have the existing MagSafe included.
The Apple Watch charger may be compliant with the Qi specification. In 2015
AppleInsider
reader Albert C. Lee shared a video
in which
he used the Apple Watch charger with his Moto 360 smartwatch.
In 2015, John Perzow, VP of market development at the Wireless Power Consortium, claimed that Apple used a modified form of Qi for the Apple Watch charging system. Teardowns from iFixit show that the Apple Watch charging system is similar to Qi.
In 2017 the Apple Watch Series 3
was found
to support some Qi chargers. Devices from Belkin, Mophie, and Sharllen were tested.
So, if we presuppose that a MagSafe-only iPhone is compliant, then, so too is the Apple Watch.
Which works for any given consumer is an open question -- but none of us get a vote.
Read on AppleInsider