CarPlay's forthcoming fuel app will let drivers buy gas from the car
Initially believed to be a guide for drivers to gas stations, future
CarPlay
apps will be able to pay for fuel right from the dash -- and they may arrive as soon as the launch of iOS 16.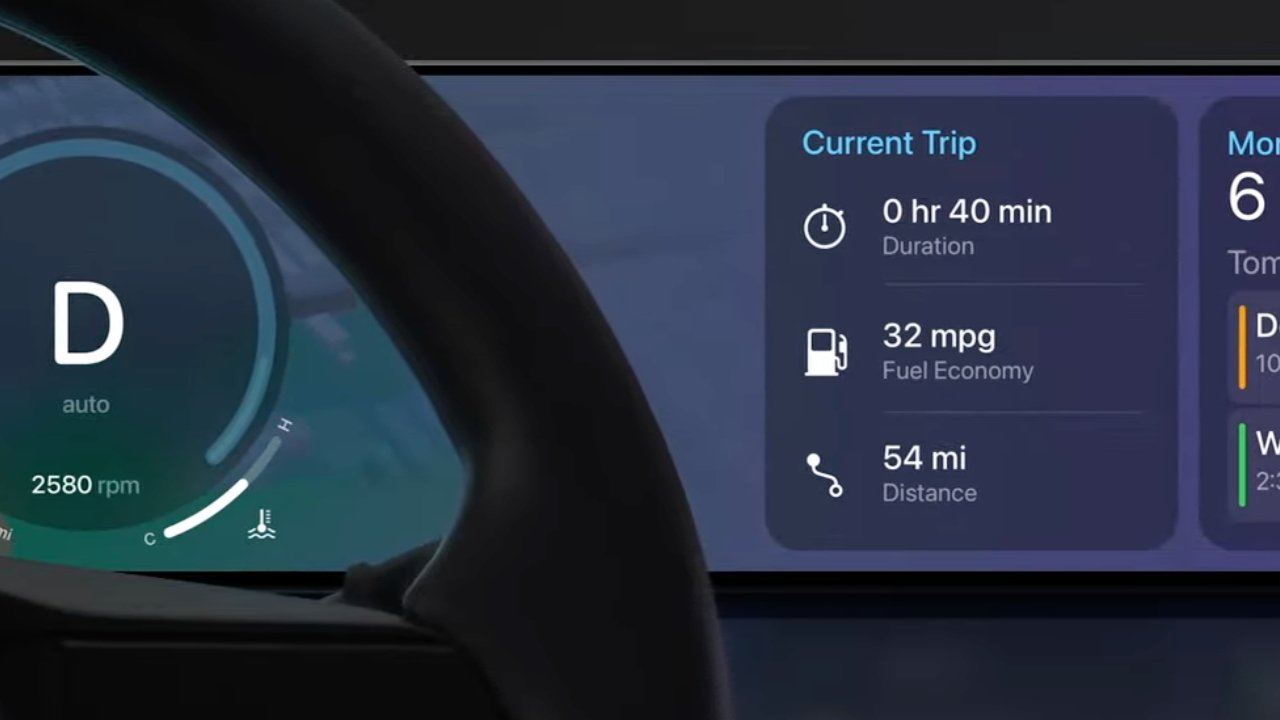 Apple's
sneak peek
at the future of CarPlay included the news that it was adding two new categories of apps. Specifically, fuel apps and what the company called driving task ones.
Fuelling ones are tied to Apple Maps and provide an extended version of the current ability to find nearby gas stations. In this version of CarPlay, not expected in cars until late 2023, the app would include filtering gas stations by price.
According to
Reuters
, however, the CarPlay fuel app will
go further
. It will enable drivers to pay for their fuel right from the car's dashboard.
Apple has not announced this, but
Reuters
reports that the Dallas-based HF Sinclair gasoline firm says it will be using the feature.
"We are excited by the idea that consumers could navigate to a Sinclair station and purchase fuel from their vehicle navigation screen," Jack Barger, HF Sinclair's senior vice president of marketing said.
Although Apple said that a new whole-dashboard CarPlay experience would be coming to cars first toward the end of 2023, Thursday's report says that the fuel purchasing ability may be coming sooner. It suggests that fuel buying may be part of
iOS 16
, coming later this year.
Read on AppleInsider