Apple continuing full-court press against retail unionization efforts
Apple has been addressing unionization drives by discussing a host of anti-union talking points at several more of its Apple Store locations in Maryland and Virginia.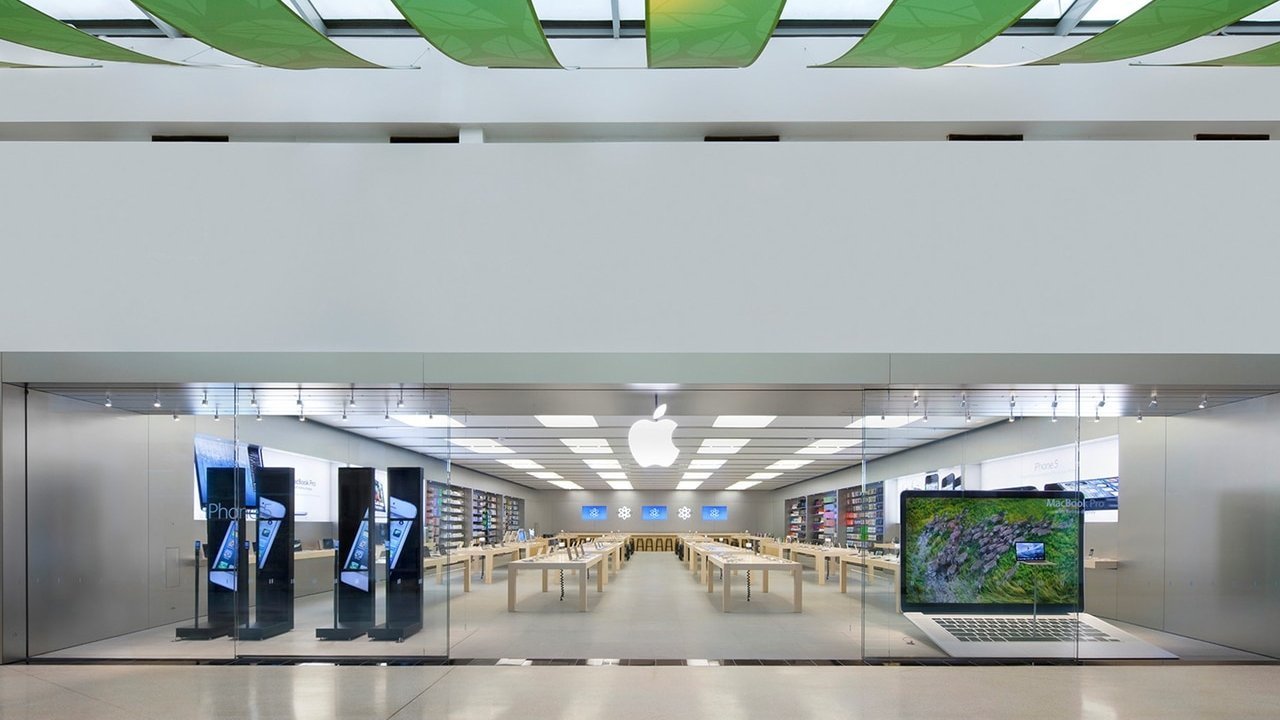 Apple Towson Town Center
One employee who said they work at "Apple Townsend" -- likely meaning Apple Towson Town Center in Maryland -- said that company representatives recently gave anti-union talking points, including the fact that a union could slow down schedule changes and that recent pay raises were not the result of unionization efforts.
Apple Addressing Townsend Unionization at Download Today!

Before starting it was made VERY CLEAR we could leave at any time and was under no obligation to listen to this part of the download

Key Talking points:

- Talked About Townsend and how nothing has changed so far.
1/
AppleInsider
has confirmed the location and timing of the efforts in Towson, Maryland.
Meanwhile, about 70 miles down I-95, Apple has also been holding anti-union meetings at Apple Reston in Virginia, one staffer told
AppleInsider
in an email. The employee said Apple Market Leaders came to the store and used the closure of recent unionized Starbucks stores as a negative example of union pushes. We were also able to confirm these meetings through other sources.
There has been a growing effort to unionize, both at Apple retail locations and at other companies.
An Apple Store in Atlanta, Georgia was the first retail location to organize
earlier in 2022
. Since then, retail locations
in Kentucky
,
New York City
, and elsewhere have also made similar moves.
This is not the first time that Apple has
made moves
to counter unionization efforts.
Deirdre O'Brien, Apple's chief of retail and people, has pushed back against the union pushes, saying that the relationship between Apple and its employees could be "fundamentally changed" under unionization.
Apple was also said to be circulating
anti-union talking points
to store mangers earlier in May. In April, it hired lawyers known for
busting unions
.
Union organizers across Apple's retail footprint say that pay has fallen below living wages in many markets, including Atlanta.
There has been a growing movement to unionize, both at Apple and elsewhere. Many Starbucks stores are moving to unionize and have faced retaliation from the company. Amazon warehouse workers also voted to become the first union at the retail giant earlier in 2022.
Unionization efforts have also gained support from both customers and public figures. Back in June, President Joe Biden congratulated Apple workers in Maryland for voting to join a union, saying he was "
proud of them
."
Read on AppleInsider