The Apple Car is highly rated by possible buyers before it exists
A survey of new car buyers reports that a quarter would "definitely consider" an
Apple Car
, including more than 50% of the Tesla owners asked.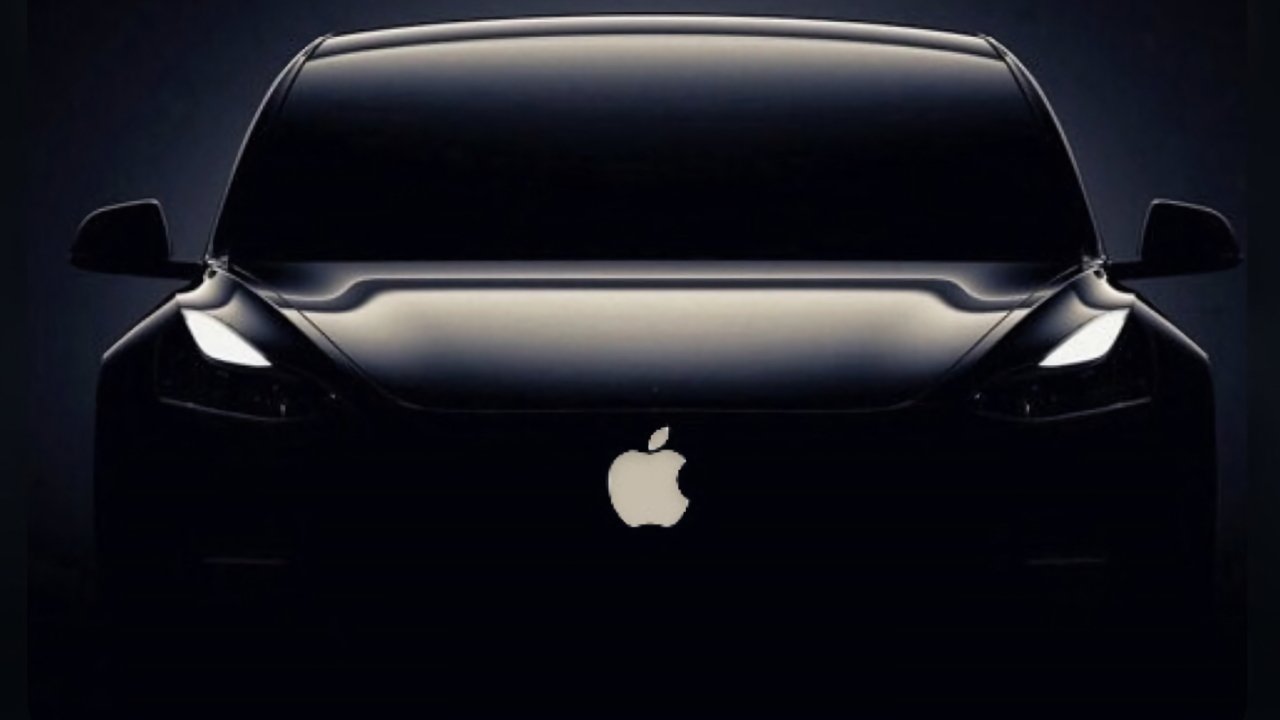 Apple has officially not even hinted that it is working on an Apple Car, though the torrent of patents and regulatory-required paperwork it has filed mean it's a serious project. It has been rumored to be in the works since 2014, so before the
Apple Watch
was first released, but now it's expected to come any time from 2024 onwards.
Perhaps especially since Apple did
show off
its concept for the future of
CarPlay
-- long a
key feature
for new car buyers -- it seems close enough that it's been added to a survey.
The Strategic Vision consultancy
reports that
for almost three decades it has been surveying new vehicle owners both what cars they would consider, and how they rate the quality of those cars. Each survey includes over 45 cars, including ones not available in the US, and for 2022, it has added the Apple Car to the list.
Strategic Vision's New Vehicle Experience Study reportedly works with over 200,000 new car owners annually.
"Apple is the 3rd highest brand consideration with 26% of customers stating they would 'Definitely Consider' an Apple-branded vehicle in the future," said Alexander Edwards, Strategic Vision president, "just behind Toyota (38%) and Honda (32%), followed by Ford (21%) and Tesla (20%)."
"However, Apple's strength doesn't end here," continued Edwards. "What should be concerning to others is that Apple generates a greater amount of Love than any other automotive company, double that of strong brands like Honda, Toyota,and Tesla."
"For example, over 50% of Tesla owners would 'Definitely Consider' a future Apple vehicle; everyone should be prepared," he said.
Some 34% were more cautious about a vehicle that doesn't exist, choosing to select a "Don't know enough about" option in the survey. However, alongside the 26% of people saying they would definitely consider an Apple Car, 24% gave "I love it" as their Impression of Quality of the car.
"If others don't prepare today for this type of disruption, they may find themselves wondering 'What Happened?', similar to when Tesla entered the market," Christopher Chaney, Strategic Vision senior vice president said. "All the current players in the industry mostly hold their own destiny."
"If they simply stay lulled into spending all their ingenuity chasing electric motors, LED lighting, and flat screens with thousands of apps and every high-tech feature you've never dreamed about," continued Chaney, "Apple may land the moonshot right in their sales backyard."
At least eight years into the development of what's believed to be called Project Titan within Apple, though, there have recently been rumors of
management problems
.
Read on AppleInsider