iPhone 15 Ultra rumored to have two front cameras and USB-C
Posted:
in iPhone
edited September 2022
While it's not clear why, the
iPhone 15
Ultra is said to use two cameras at the front instead of one, in extremely early claims about the 2023 device.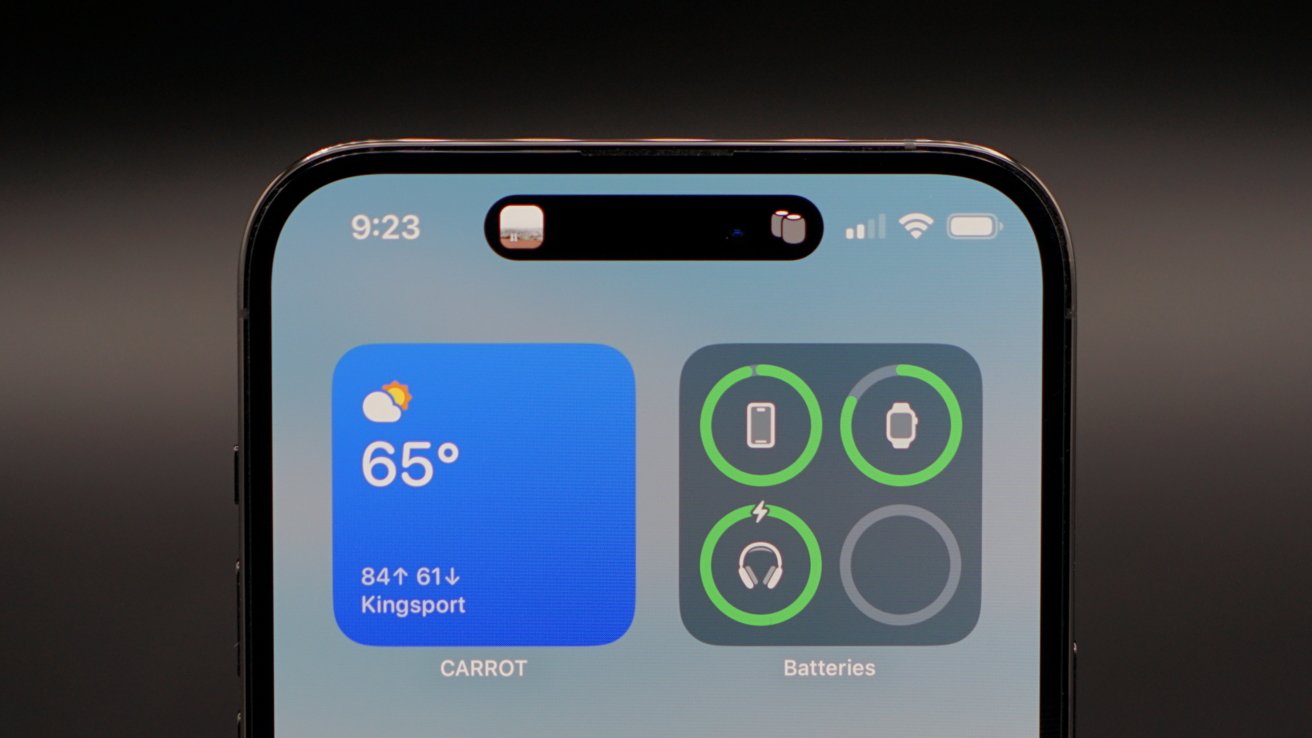 On Sunday, the
first murmurs
of a new iPhone model were uttered, with the
iPhone 14 Pro
Max to be followed up in a year's time by the iPhone 15 Ultra. Borrowing the suffix from the
Apple Watch Ultra
and the M1 Ultra, the new model should theoretically provide a more premium experience than even the iPhone 14 Pro.
However, Sunday's claim was accompanied by very few details about the hardware, such as the use of USB-C and a revamped design. On Monday, leaker MajinBu offered a bit more potential details.
According to MajinBu's source, the iPhone 15 Ultra will have two cameras on the front. The existing TrueDepth camera array has multiple components but only one camera sensor, so the supposed Ultra upgrade will provide an extra sensor.
The reason for the second camera wasn't given. In theory, it could be for stereoscopic video capture, or more simply, different optical zoom levels. The leaker also claims the Ultra will use USB-C, and will start with a 256GB storage capacity.
The iPhone 15 Pro will just use one front camera, as usual, and start with a capacity of 128GB. It too will apparently gain USB-C.
While Apple's design and manufacturing efforts for its flagship devices can stretch beyond a year, such rumors are usually more speculation than a reality at this extremely early stage. As the year rolls on, more informed leaks should appear, indicating whether or not MajinBu's year-early claim is accurate.
Read on AppleInsider