PC market got hammered in Q3, but Apple saw massive Mac shipment growth
Apple's
Mac
business growth is a giant high-point in a PC market downturn, with a 40.2% year-on-year increase in shipments for Q3 2022 against a sea of shrinkage from other major PC vendors.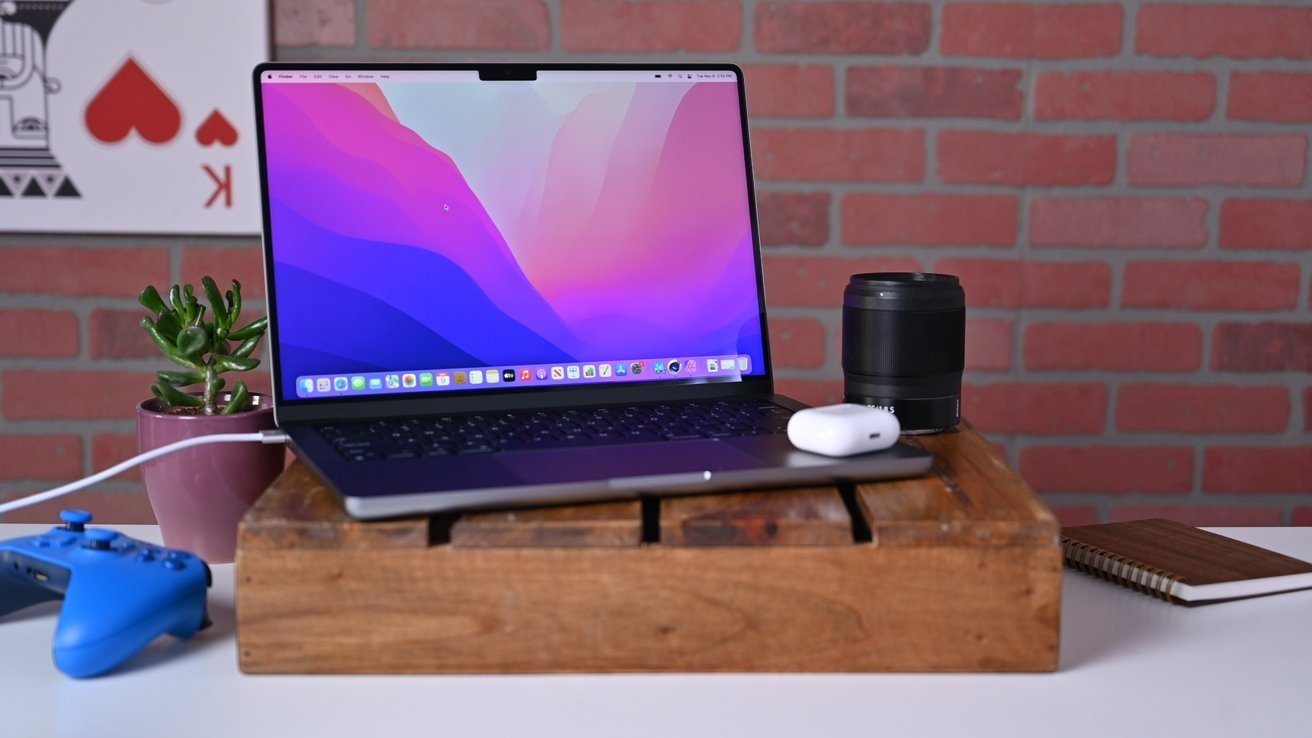 14-inch MacBook Pro
The PC market has been in trouble for
quite a while
, with worldwide shipments continuing to decline. However, while firms like Lenovo and HP are seeing shipment levels drop year-on-year for Q3 2022, Apple is encountering the opposite.
In the Q3 2022 worldwide PC shipments
tracker
by IDC, overall PC market shipments reached 74.2 million units, a drop of 15% from the same quarter one year ago.
Apple stayed in fourth place for the quarter, generating 10.06 million shipments in the period. Apple's result is an increase from Q3 2021, which saw 7.17 million shipments, and represents growth of a staggering 40.2%.
The growth in a shrinking market also means Apple gained market share, going from 8.2% in Q3 2021 to 13.5% in Q3 2022.
Ahead of Apple, top position Lenovo saw its shipments shrink YoY 16.1% to 16.9 million, HP declined 27.8% to 12.7 million, and Dell dropped 21.2% to 11.96 million. Fifth-place Asus also saw a reduction of 7.8% to 5.5 million units shipped.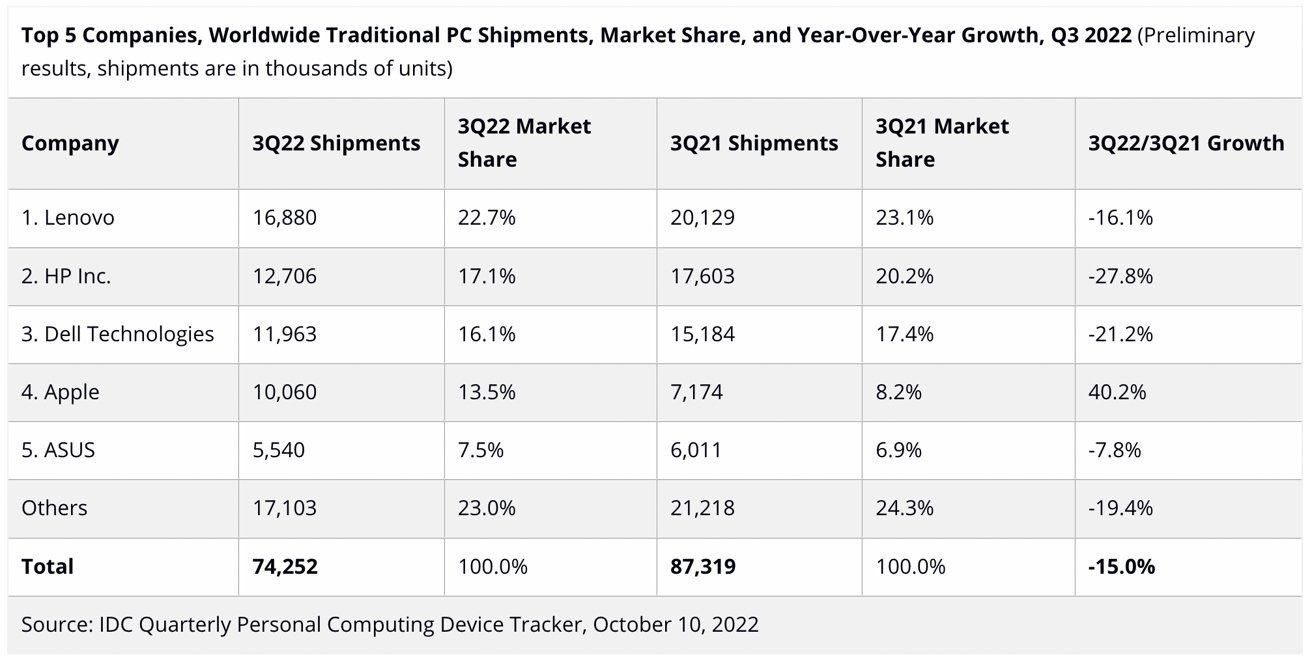 "Consumer demand has maintained muted though promotional activity from the likes of Apple and other players has helped soften the fall and reduce channel inventory by a couple weeks across the board, according to IDC research manager Jitesh Ubrani. "Supply has also reacted to the new lows by reducing orders with Apple being the only exception as their third quarter supply increased to make up for lost orders stemming from the lockdowns in China during the second quarter."
While the market as a whole dropped year-on-year, IDC still points out that the shipment volumes are still "well above pre-pandemic levels," a time when PC volumes were "largely driven by commercial refreshes due to the looming end of support for Windows 7."
With claims of increased shipments, the numbers should mean Apple's Mac-related earnings during its upcoming
October 27 results
call should see a hefty bump in size.
Read on AppleInsider