M2 Extreme Mac Pro due in 2023, MacBook Pro still in 2022
Following the iPhone and iPad launches, attention has tuned to Apple's impending Mac updates, but while
MacBook Pro
updates are expected soon, a report claims a Mac Pro refresh is still being worked on for a 2023 release.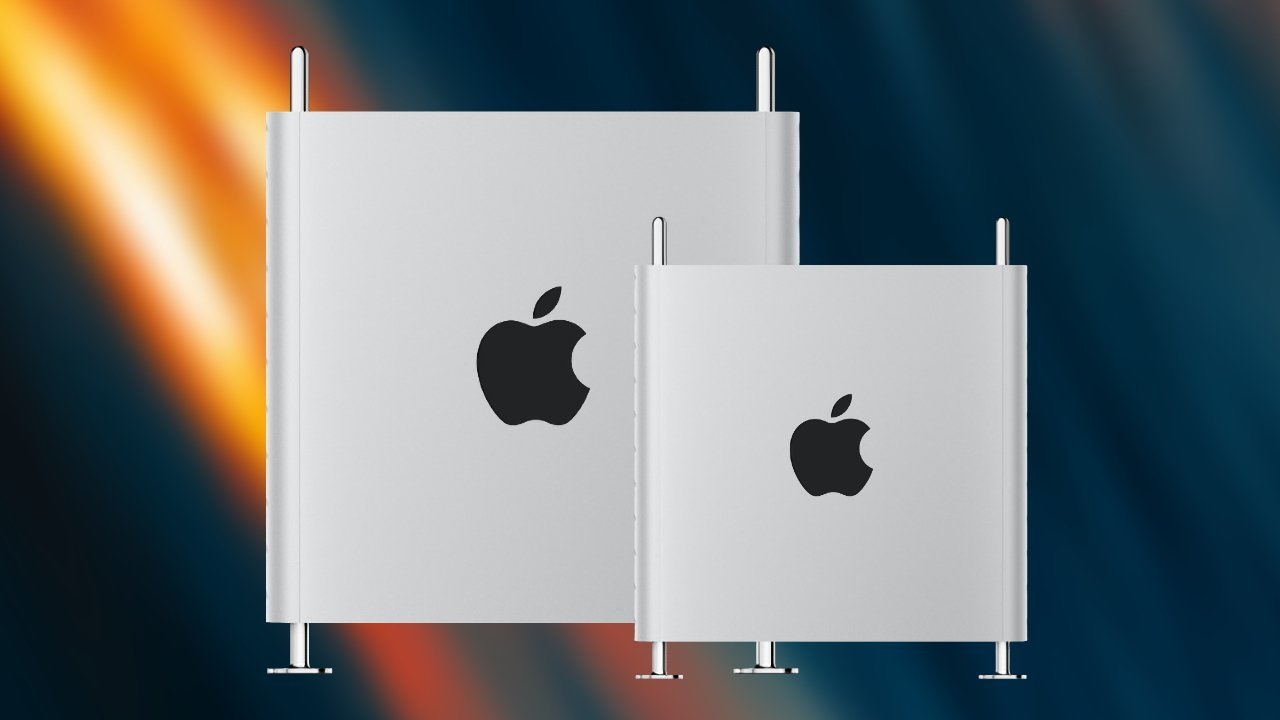 The new Mac Pro could be smaller than the last Intel one.
Apple has already covered most of its main products as part of its fall launches, with the Mac segment yet to see changes. As
speculation mounts
about Apple's Mac updates, it seems that at least one product will arrive in 2023, instead of in 2022.
According to Mark Gurman's "Power On" newsletter for
Bloomberg
, Apple is preparing its
Apple Silicon
Mac Pro
to replace the last Intel Mac in the catalog. Even with an increase of internal testing, it is reckoned that the model will not be out in time for 2022, but will be a 2023 launch instead.
The
New Mac Pro
will apparently have chips twice to four times more powerful than the still-unreleased M2 Max, which could be called the M2 Ultra and M2 Extreme, as hinted at
in July
. The chips could offer 24 or 48 CPU cores, as well as 76 to 152 graphics cores, and could sport as much as 256GB of memory.
Gurman says one configuration being tested consists of a 24-core CPU with 16 performance cores and 8 efficiency cores, as well as 76 graphics cores and 192GB of memory.
On a more short-term basis, Gurman also offers that the
14-inch MacBook Pro
and
16-inch MacBook Pro
are still on to launch "within the coming months," probably within 2022. Options will include the M2 Pro and M2 Max, with the latter thought to have 12 cores including 8 performance and 4 efficiency cores, as well as 38 graphics cores and up to 64GB of memory.
The
Mac mini
is also not forgotten about, with it thought to include the
M2
chip. Though Apple has reportedly tested an M2 Pro version, Gurman doesn't offer whether Apple will actually move forward with the model.
The
New Mac mini
is also rumored to have a
design overhaul
, including a thinner aluminum chassis with a plexiglass-like top cover, and two rubber feet.
Read on AppleInsider