VMware Fusion 13 adds Windows 11 virtualization for Apple Silicon Macs
Macs using VMware Fusion 13 can now run the ARM version of Windows 11 on
Apple Silicon
in a virtual machine that has support for OpenGL 4.3.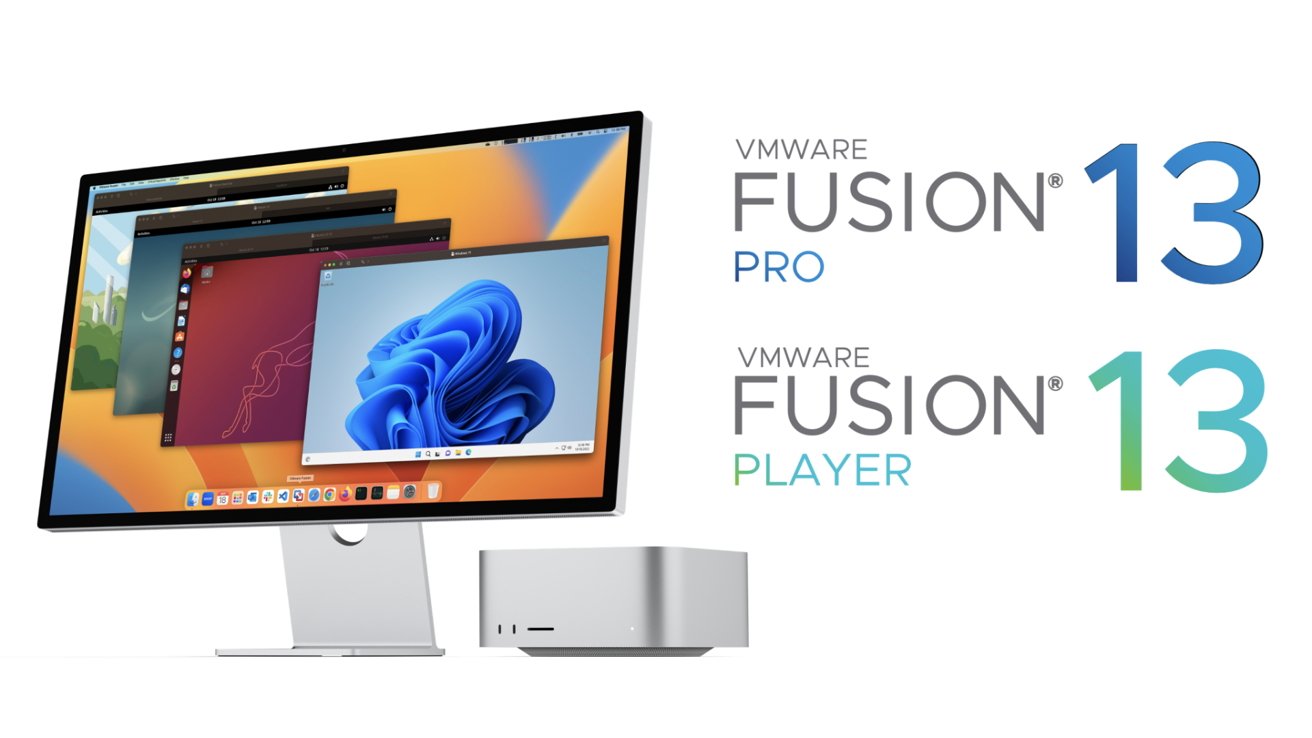 Run Windows on Apple Silicon Macs
VMware Fusion 13 is now available to purchase and can run on both Intel and
Macs
with Apple Silicon. It ships via a universal DMG, so deployment is simple.
It is possible to run Windows 11 on Apple Silicon thanks to a new implementation of a virtual TPM. It is only the ARM version, but the Windows 11 ARM has a built-in emulator for win32 and x64 apps.
Intel machines can support running DirectX 11 and OpenGL 4.3, as well as running eGPUs. Apple Silicon models are limited to OpenGL 4.3.
There are two versions of VMware Fusion 13 -- Player and Pro. The Player version has fewer features and costs less than the Pro version.
VMware Fusion Pro can create encrypted virtual machines, customize virtual networks, connect to vSphere/ESXi server, create linked clones, create full clones, and use remote vSphere Host Power Control. VMware Fusion Player lacks those features, but can still create new virtual machines and use 3D graphics.
Buy VMware Fusion 13
from the VMware store. VMware Fusion Player starts at $149 for a new purchase and $79 for the upgrade. VMware Fusion 13 Pro is $199, or $99 for the upgrade.
Read on AppleInsider