Tesla museum exhibit teases Apple Music support
A Tesla used as a museum exhibit is seemingly hinting that
Apple Music
support for the built-in infotainment system could finally be on the way.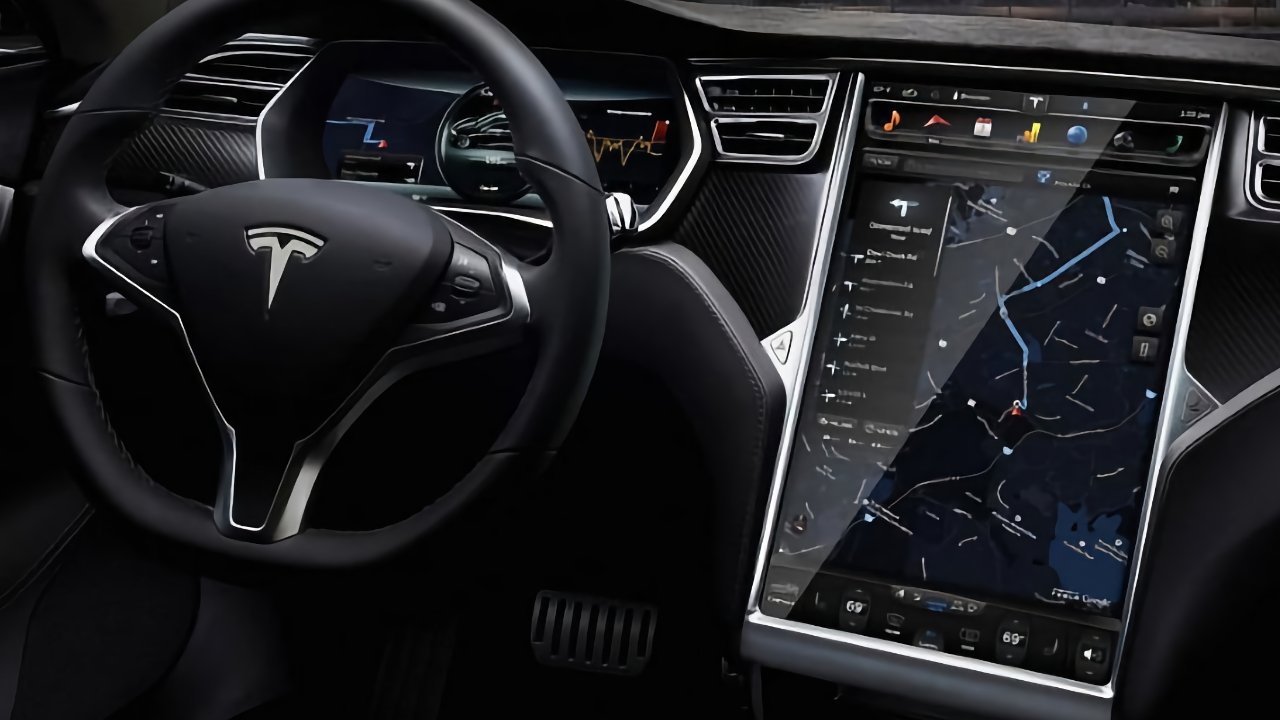 Tesla's infotainment screen
A Tesla Model S Long Range is part of an exhibit for the car company at the Petersen Automotive Museum in Los Angeles. While the exhibit collects together vehicles from the company's history and explores its technology, the interface of one vehicle may be of interest to Apple users.
A photograph from the inside of one Tesla vehicle by
ABetterTheater.com
founder Aaron Cash
posted
to Twitter shows the Apple Music icon as part of the main interface. A second image shows a QR code that, when scanned, takes users to activate.apple.com, used to link an Apple Music account with certain devices.
The exhibit in question is set to allow visitors to sit inside and try out its features, Cash said, and that it was a demonstration vehicle rather than a full vehicle. Cash adds that it was running modified firmware, rather than a public release version.
The appearance at the exhibit may signify Apple Music could still be on the cards in a future update, but there's no guarantee it will actually happen.
While a desired feature for a future Tesla update, Apple Music support has previously been teased but not added. In December 2020, a
placeholder music source
titled "Apple" was thought to mean Apple Music support was on the way, but the code references were pulled a few months later,
according to
TeslaNorth
.
Tired of waiting, one developer released the Tesla Android Project
in May
, giving a way for frustrated users to add
CarPlay
, by streaming an interactive video feed from a nearby Raspberry Pi over Wi-Fi to the onboard browser.
Read on AppleInsider