iPhone 14 Pro has the best speed in more than just processing
There is a new report out about the world's fastest 5G mobile devices, and the
iPhone 14
Pro family sits in the top spot in most countries.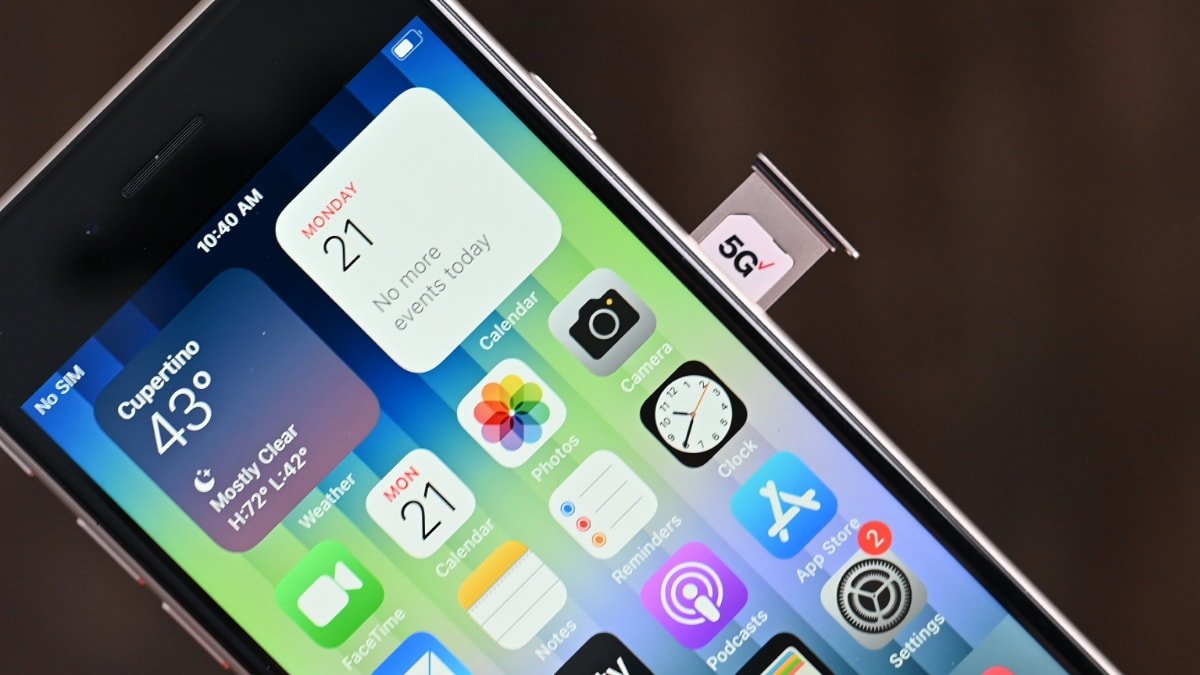 5G iPhone
The speed test provider released a Tuesday report to examine 5G performance data in 10 countries. These countries have the highest number of connected mobile devices, according to GSMA.
Specifically,
the analysis
looks at the five fastest popular 5G devices in a given country. Devices had to have a market share greater than or equal to 0.5% of all devices and a minimum sample size of 100.
Ookla includes Brazil, China, Germany, Japan, the Philippines, South Africa, Thailand, the United Kingdom, the United States, and Vietnam.
5G iPhones are fast
The study reveals that the
iPhone 14 Pro
and iPhone 14 Pro Max were the fastest 5G devices in the US. They had a median 5G download speed of 177.21 Mbps and 175.08 Mbps, respectively, during quarter three of 2022.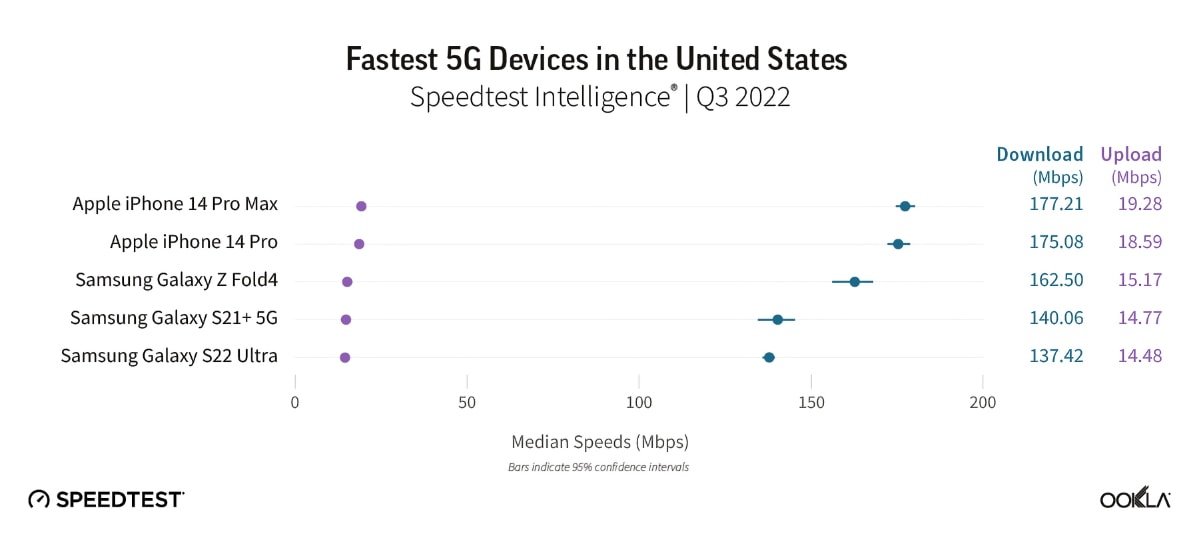 5G performance data in the US
Here, Apple's smartphones edged out the Samsung Galaxy Z Fold4, which had 162.50 Mbps, while the Galaxy S21+ 5G and Galaxy S22 Ultra rounded out the top five at 140.06 Mbps and 137.42 Mbps, respectively.
In the UK, iPhone models took up all five spots for the country's fastest 5G devices. There was no statistically significant fastest device, but the iPhone 14 Pro Max had a median 5G download speed of 171.24 Mbps, the iPhone 13 Pro Max was at 165.49 Mbps, the iPhone 14 Pro at 158.24 Mbps, the iPhone 13 mini at 157.42 Mbps, and the iPhone 13 Pro came in last at 154.50 Mbps.
Various iPhone models appeared in eight of ten countries, except China and the Philippines. They weren't all the latest iPhones, either.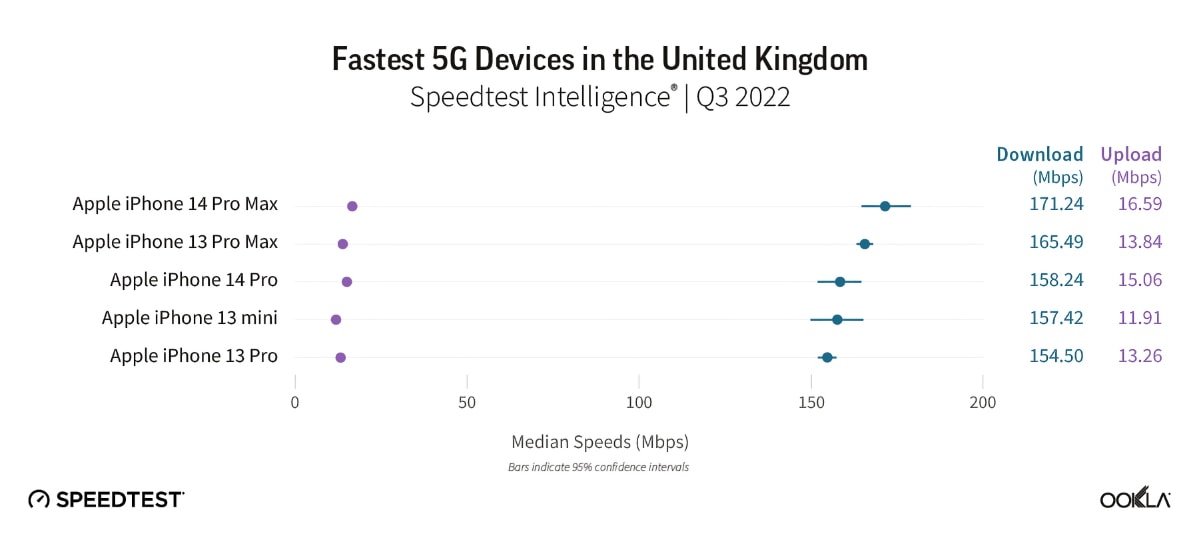 5G performance data in the UK
The
iPhone 12
and
iPhone 13
models appeared in some countries in Ookla's testing, including Vietnam, South Africa, and Germany.
Read on AppleInsider