Bug in macOS Ventura is breaking some networks
Posted:
in macOS
edited February 3
An unknown number of
macOS Ventura
users are reporting that previously working network connections between Apple devices, or Apple and Windows ones, are now not working well -- or at all.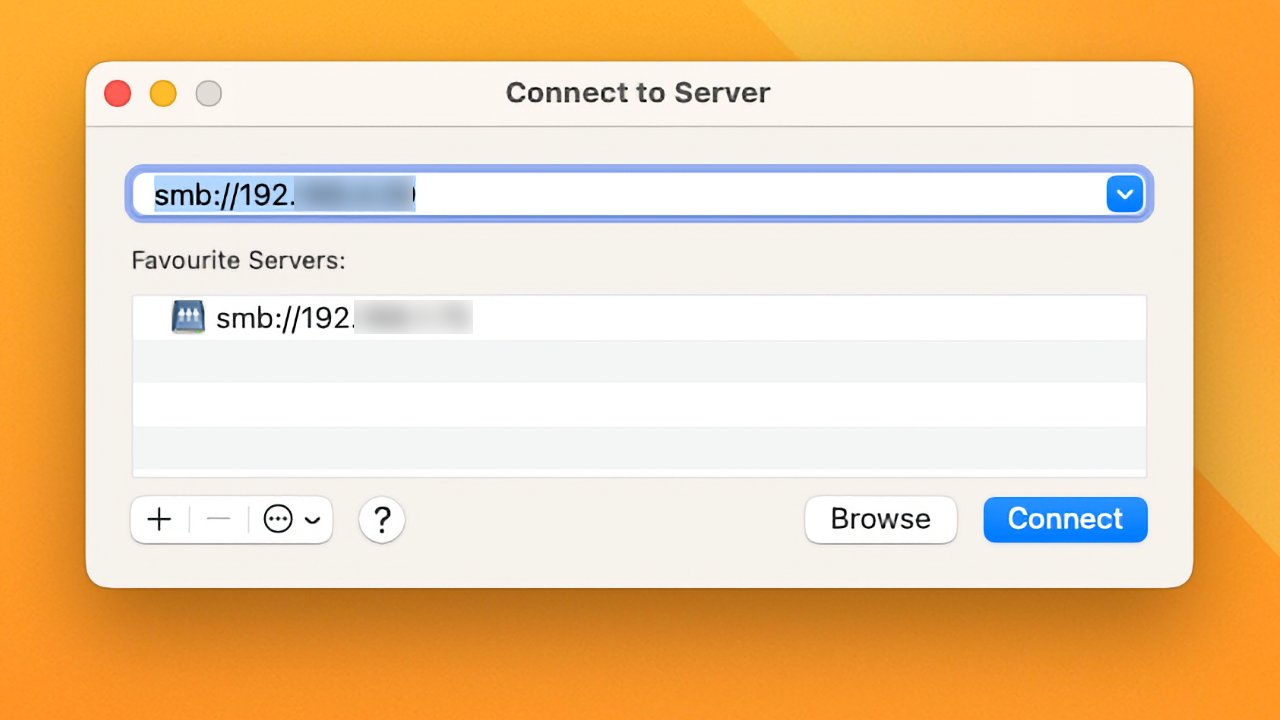 It's not clear how widespread the problem is in terms of numbers of users, but those affected range from Enterprise-scale networks, to individuals just connecting an
iPhone
to their
MacBook Pro
. In every case it's a SMB connection, but reports are too varied for a more specific issue to be identified.
Individual Mac users can connect to networks or other machines directly from the Finder's
Go
menu, using the
Connect to Server...
option. This File Sharing expects a Samba connection, so a general problem with macOS Ventura and this protocol should be affecting all users, yet it isn't.
"I use the SMB file sharing system to access files on my MBPro from my
iPhone 12
, on my local network. Until now, this has been robust, reliable and fast," wrote user tresinnoctem on Apple's support forums back in
November 2022
. "After updating my MBPro to Ventura 13.0 and my iPhone to
iOS 16
.1 I cannot connect the laptop to the phone or to my old
iMac
, running Monterey 12.6."
"Connections between the old iMac and the iPhone work just fine," continues the user. "Settings on the MBPro show that file sharing is enabled, but it is clearly not working."
Others with the problem include ones who have contacted
AppleInsider
directly, operate 10-Gigabit Ethernet networks with a mixture of Macs including the
Mac Studio
and
Mac mini
.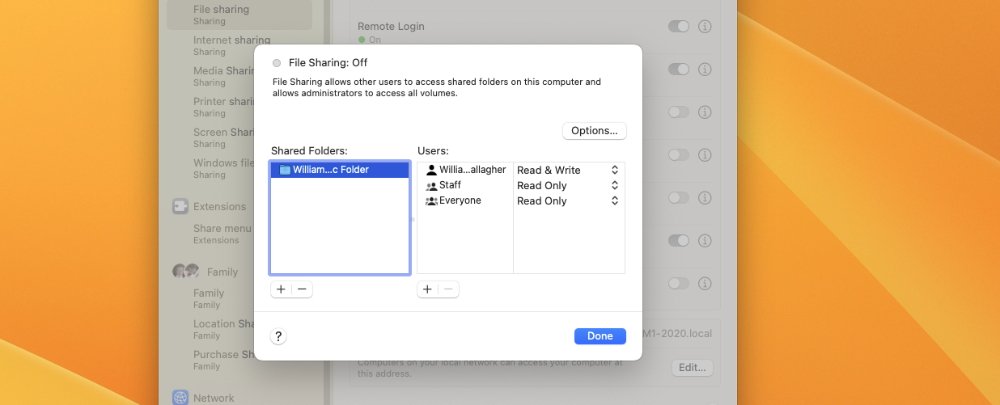 Turning file sharing off, then restarting, then turning file sharing back on seems to help
AppleInsider
has not been able to reproduce the problem. And, some enterprises we spoke to don't have the issue either. Two small business we spoke to on Friday morning did, though, and have reverted to shuffling around flash drives.
Possible workaround
In each case the situation appears clear that it's to do with macOS Ventura, since reverting to
macOS Monterey
fixes the issue. So that is one possible solution, but far from a straightforward or quick one.
There is a quicker, easier workaround, but it's inconsistent. Some users with the issue report an improvement after simply restarting either their Macs or toggling file sharing off and on again, but the consensus appears to be that slightly more is needed.
Specifically, the workaround that is currently seeing the best results is when a user first switches off file sharing, then restarts the Mac, then turns file sharing back on.
That has fixed the issue for some. Others say they have to repeat the process every day, while still others say the fix only works for a few hours.
Apple has not responded
The first report in Apple's support forums appears to have been in early November 2022, but the thread continues to today. That means the issue seemingly introduced with macOS 13, has not been fixed in macOS 13.1 or possibly even 13.2.
However, it is affecting at least some and seemingly Apple has yet to issue a response, let alone a bug fix update.
Read on AppleInsider