Apple and Google are working together to reduce AirTag & other tracker stalking
Apple and Google are partnering to make it harder for tracking beacons like
AirTag
to be used for stalking, by proposing a standard to prevent misuse.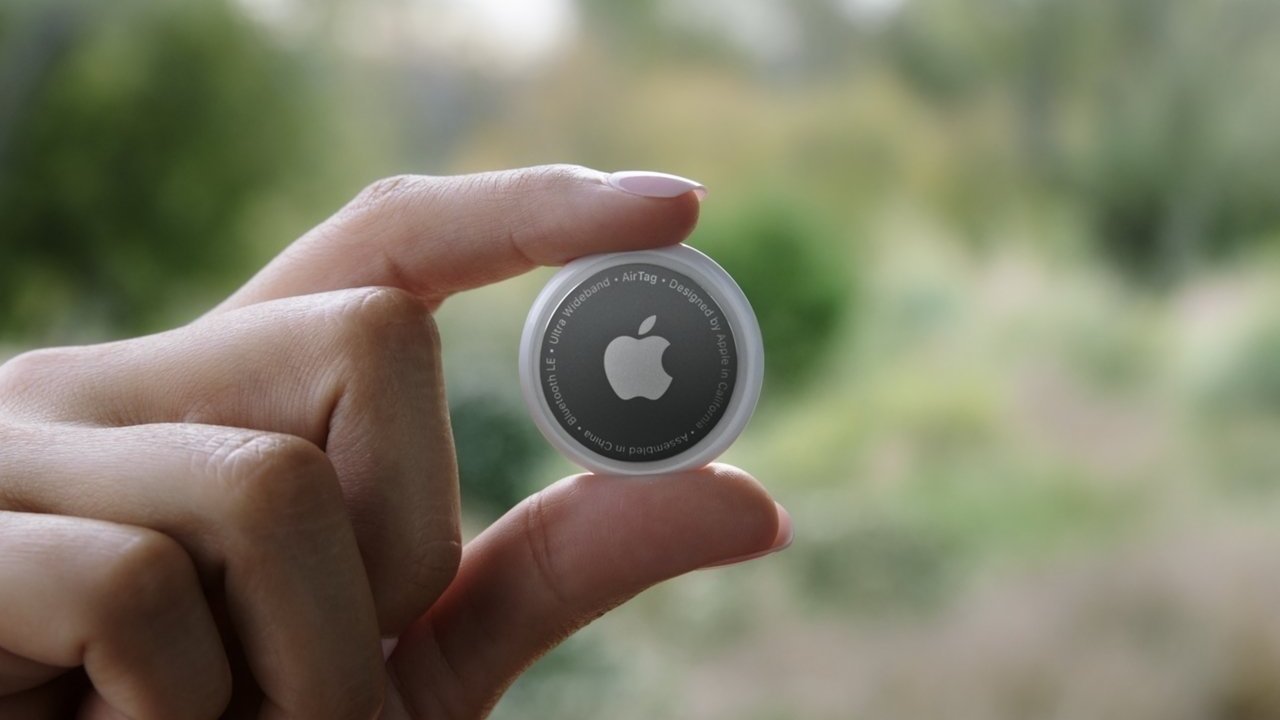 AirTag
While intended to keep track of lost items, products like AirTag have also been used for malicious purposes,
such as stalking
. Apple and Google want to change that by working together on a new standard for the product category.
Announced on Tuesday, the two tech giants jointly submitted a proposed industry specification that would allow Bluetooth location tracking devices to be compatible with unauthorized tracking detection systems and alerts across both
iOS
and Android.
Other companies have also expressed support for the initiative, including Samsung, Tile, Chipolo, eufy Security, and Pebblebee.
Presently, tracking devices rely on specific device ecosystems to work, such as iPhones and the Find My network for AirTag. However, notifications are also device-dependent, so iPhone users will see anti-stalking notifications if an extra AirTag is in their bag, but an Android device wouldn't, other than occasional beeps from the AirTag itself.
The standard would therefore make it so that iPhone and Android users would get the warnings, regardless of whether the tracker is an AirTag or another compatible with Android.
"Apple launched AirTag to give users the peace of mind knowing where to find their most important items," said Ron Huang, Apple's vice president of Sensing and Connectivity. "We built AirTag and the
Find My
network with a set of proactive features to discourage unwanted tracking -- a first in the industry -- and we continue to make improvements to help ensure the technology is being used as intended."
Huang continues "This new industry specification builds upon the AirTag protections, and through collaboration with Google results in a critical step forward to help combat unwanted tracking across iOS and Android."
"Bluetooth trackers have created tremendous user benefits, but they also bring the potential of unwanted tracking, which requires industrywide action to solve," said Dave Burke, Google's vice president of Engineering for Android. "Android has an unwavering commitment to protecting users, and will continue to develop strong safeguards and collaborate with the industry to help combat the misuse of Bluetooth tracking devices."
The specification was submitted as an Internet-Draft through the Internet Engineering Task Force (IETF), a standards development organization. For three months, the specification is open to review and comment from external parties, after which Apple and Google will address feedback and make adjustments.
A production implementation of the specification is expected by the end of 2023, which will then be supported in future releases of both iOS and Android.
Read on AppleInsider