Apple's new 15-inch MacBook Air with M2 processor is 12x faster than Intel's version
At the 2023 WWDC, Apple revealed a 15-inch MacBook Air with an M2 processor, with speeds up to 12x the fastest Intel version, starting at $1299.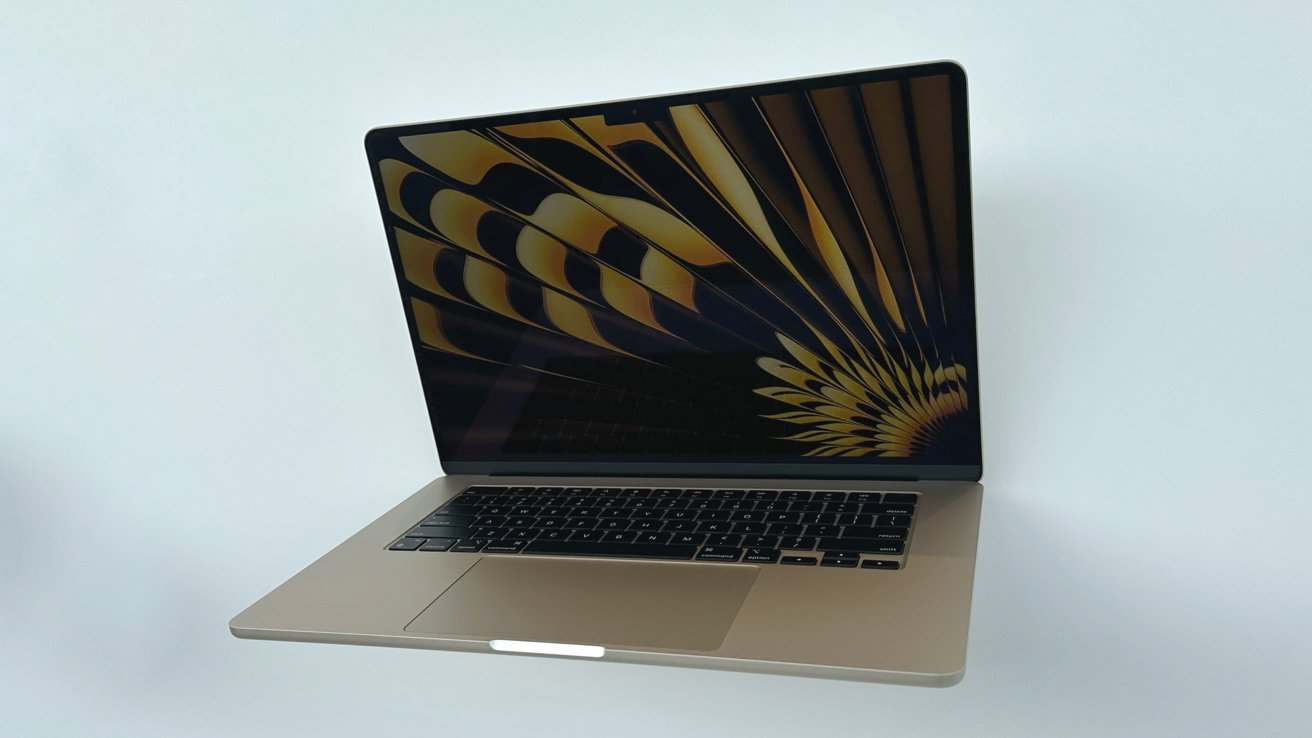 15-inch MacBook Air


Apple announced the 13-inch M2 MacBook Air with a redesigned chassis during WWDC 2022, so it is only fitting the larger 15-inch model was revealed during WWDC 2023. It is nearly identical in every way, just bigger.

Jumping from a 13.6-inch display to a 15.3-inch display is significant enough to warrant a different model. The larger display and long battery life set it apart as a budget laptop.

Rumors suggested that Apple has had this MacBook Air ready to go for a while, perhaps since the summer of 2022. However, supply chain constraints and other issues seemingly pushed this product back an entire year.


Design and display


The 15-inch MacBook Air has an aluminum case that is 11.5mm thick. This generation of MacBook Air is the thinnest laptop Apple has sold yet -- without the taper.

Apple didn't announce any new color options for this New MacBook Air. It is available in silver, space gray, midnight, and starlight.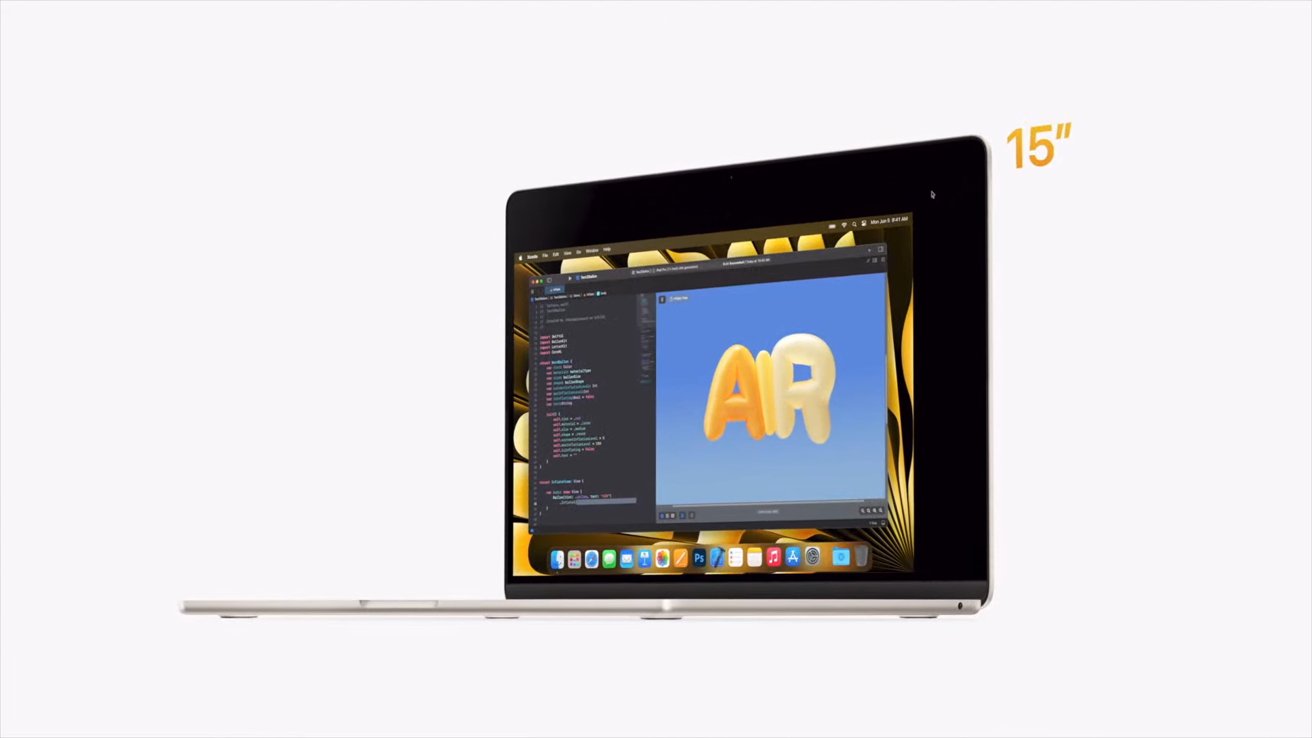 A 15.3-inch display


The classic oversized glass trackpad sits below a backlit keyboard with full-height function keys. It has a Touch ID button embedded in the top-right key.

The Liquid Retina display has 500 nits of brightness, a P3 color gamut, and True Tone. The display has a notch cutout that houses a 1080p webcam.

A six-speaker audio system enables Spatial Audio, while a three-mic array keeps audio calls sounding crisp. That's two more speakers than the 13-inch model.

The 15-inch MacBook Air has two Thunderbolt ports, a headphone jack, and a MagSafe port.

Apple quotes this MacBook as having an 18-hour battery. That's in line with Apple's usual all-day battery quote, but testing must be done.


Pricing and availability


The 15-inch MacBook Air starts at $1,299. It will be available to purchase on Monday once the Apple Store is live after the WWDC keynote.

Apple says the 13-inch MacBook Air now costs $1,099, and the older M1 model is available at $999.

Read on AppleInsider