CrossOver update brings EA and DirectX 12 game support to Mac
Posted:
in macOS
edited August 16
CrossOver 23 now lets Mac and Linux users play Windows games from EA, or which rely on DirectX 12, while its new geometry shader support allows games to play without graphics issues.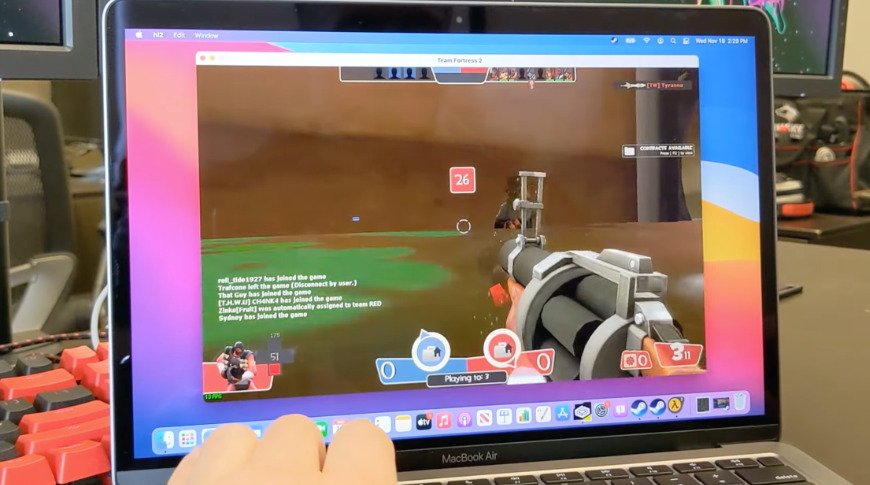 Windows games running on Apple Silicon


Following its first successful tests of running DirectX 12 games on Mac in June 2023, CodeWeavers has now announced that an update CrossOver 23 is shipping with this feature and more.

"Our most exciting feature is initial DirectX 12 support on macOS," says the company in a blog post. "Diablo II Resurrected and Diablo IV are currently running well on macOS Ventura, making them the first DirectX 12 games working on a released macOS version."

"This breakthrough was the culmination of years of development," it continues, "and we look forward to continuing to aggressively pursue support for even more DirectX 12 titles."

Alongside DirectX 12, however, the new CrossOver 23 adds geometry shaders to prevent the black screens or other graphics issues in games. Plus the EA app is now running on macOS Ventura using CrossOver.




"Looking ahead, we are preparing for macOS Sonoma," says the company. "We are actively working on compatibility fixes and plan to release an update for Crossover 23 on the same day Sonoma is released."

The new CrossOver 23 is available direct from CodeWeavers and costs $74. A free trial version is also available.

Read on AppleInsider