Apple Stores worldwide -- including China -- are packed for iPhone 15
Allaying fears of lesser demand in China, stores in the country were as packed for the launch of iPhone 15 as everywhere else.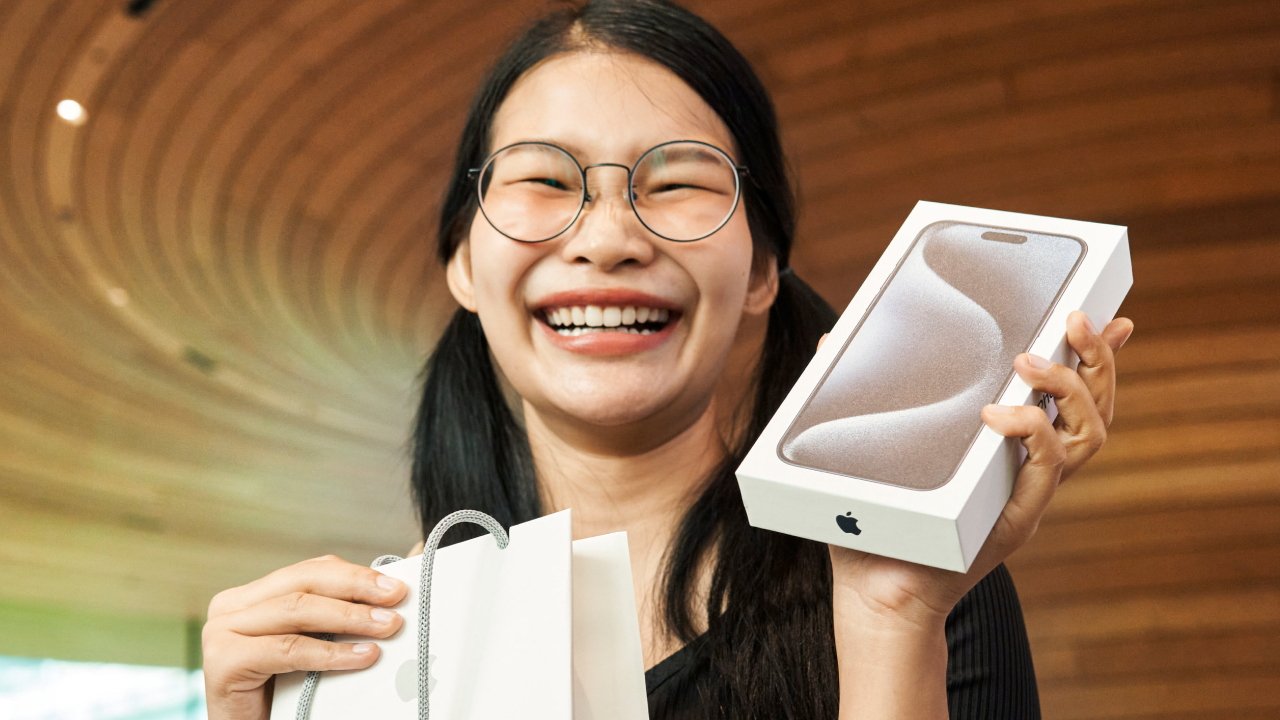 A woman with her new iPhone 15 Pro Max in Apple Central World, Bangkok


Also new in stores are the update AirPods Pro (2nd generation) with MagSafe Charging (USB-C), and Apple Watch SE. Apple had photographers at the first stores to open, starting with Apple Central World in Bangkok.


Welcoming the first buyers


Staff at Apple Central World high-fived customers, and also filmed the opening on their own iPhones.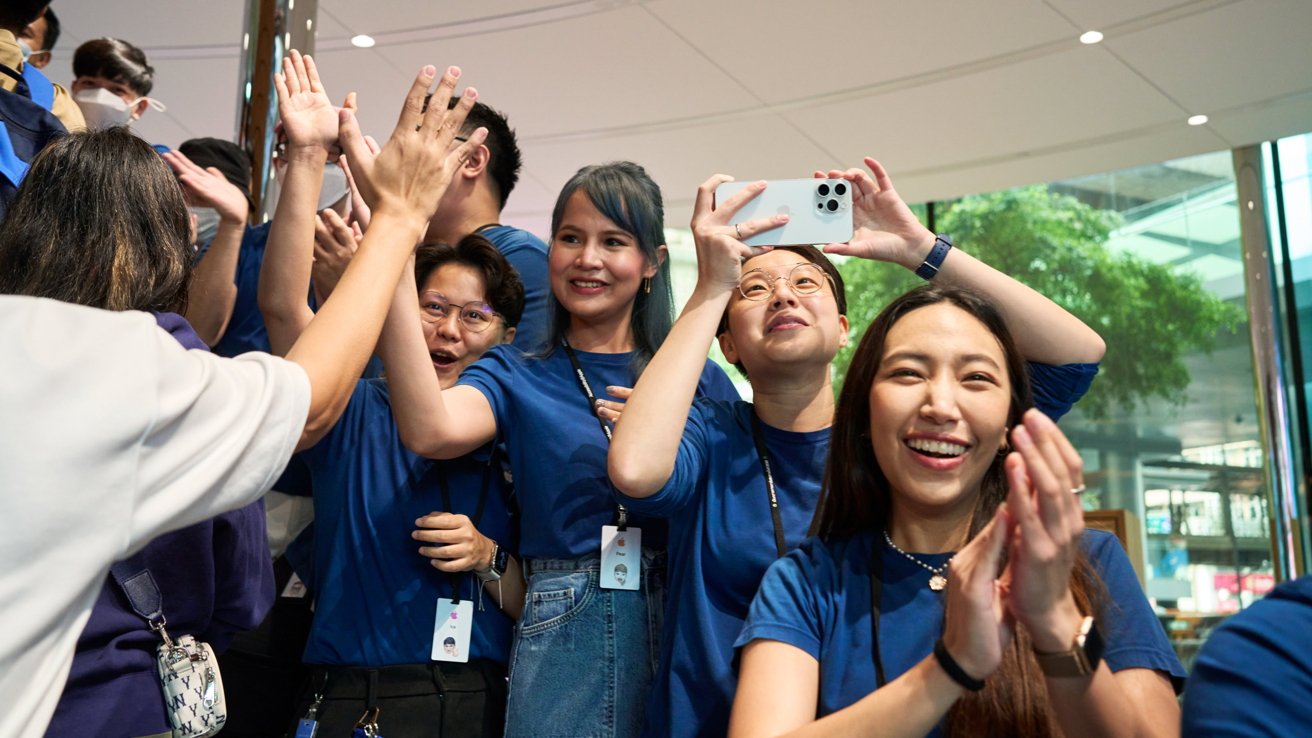 Welcoming customers at Apple Central World, Bangkok


There were also queues outside the store, with people filming themselves and the crowds.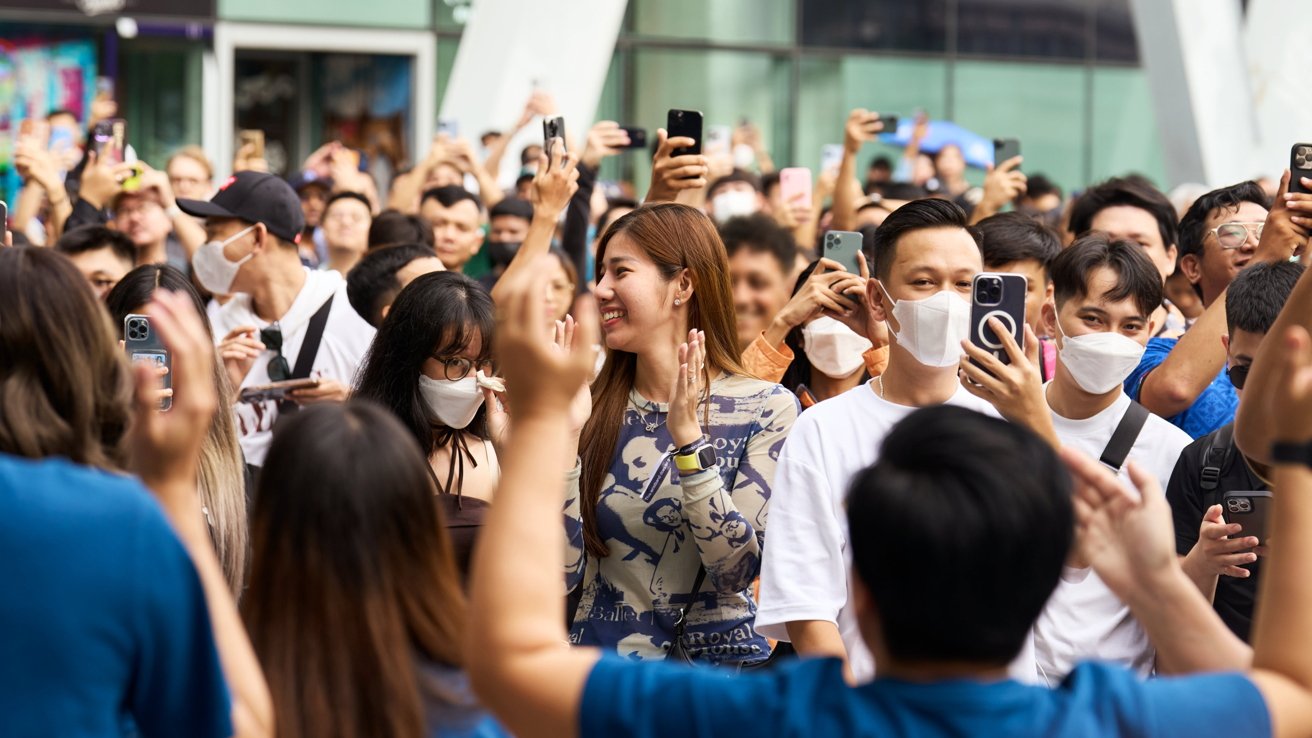 Queues outside Apple Central World, Bangkok
High demand in Shanghai


Alongside Apple's photography of crowds outside the Apple Nanjing East in Shanghai, Reuters reports that over a hundred customers queued inside the store. The line outisde started forming at 5 a.m. local time, ahead of its opening at 8 a.m.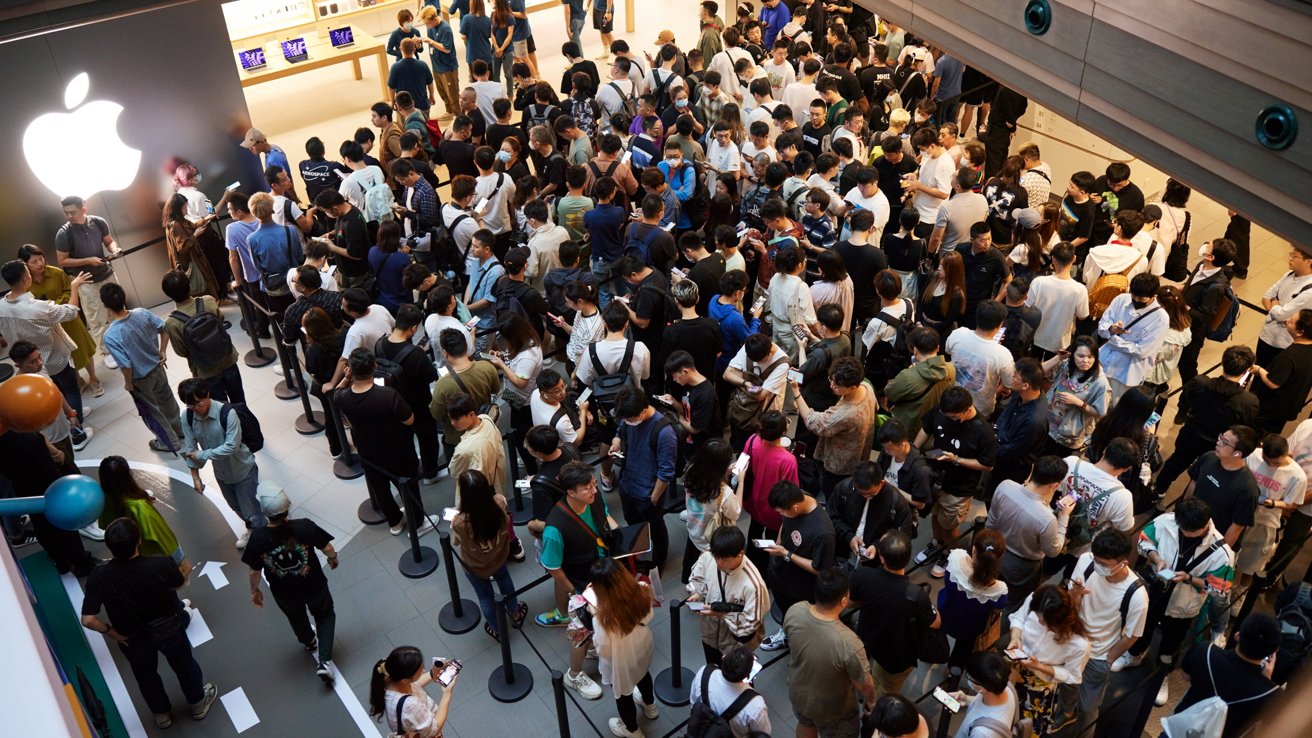 Queues inside Apple Nanjing East, Shanghai


At the same time, Reuters notes that the iPhone 15 Pro and iPhone 15 Pro Max sold out in the first minute pre-orders began on the Alibaba Tmall site.

The orders in China are reportedly easing market concerns that the ban on iPhones imposed by the country's government would affect consumer demand too.

There has not, though, been a repeat of the stampedes that accompanied the iPhone 13 launch in China in 2021.


Apple's Deirdre O'Brien in Beijing


Apple's head of retail, Deirdre O'Brien, chose to join the staff at Apple Sanlitun, Beijing, for launch day.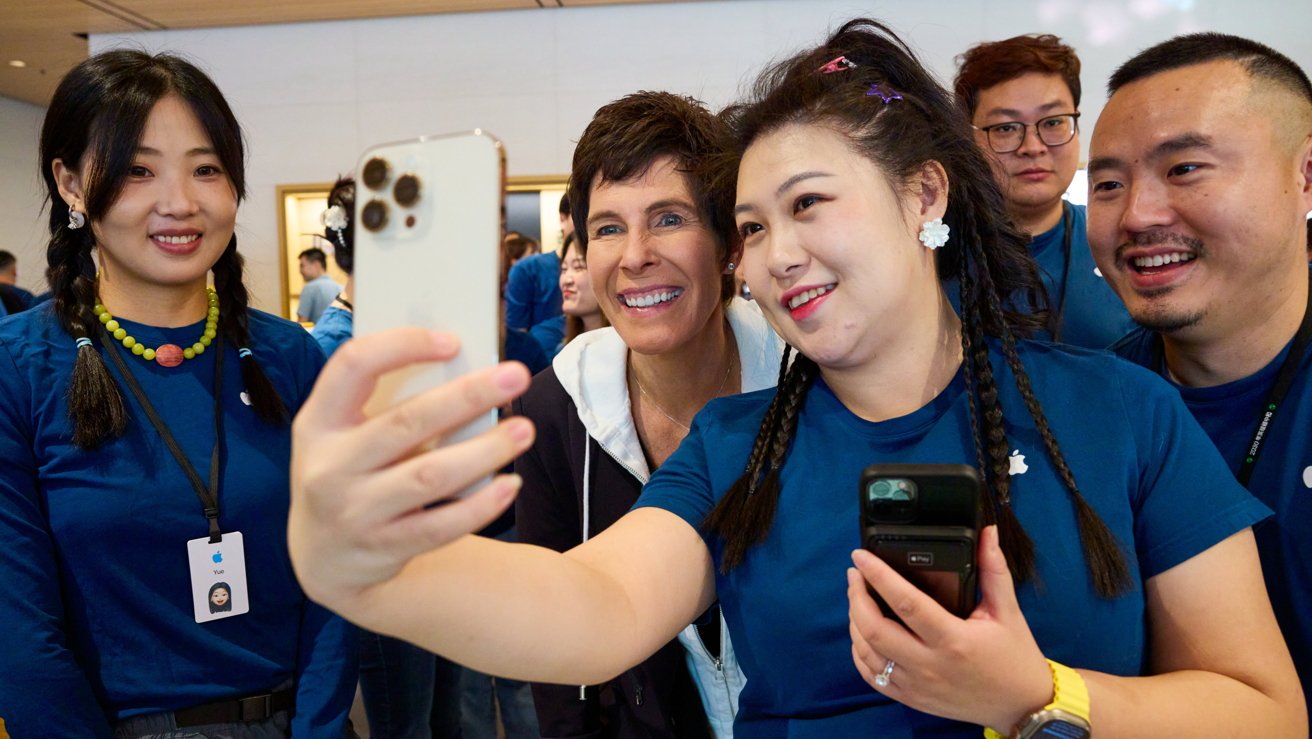 Apple Head of Retail, Deirdre O'Brien, in Apple Sanlitun, Beijing
Australian crowds greet the iPhone 15


Apple Sydney, Australia, was also among the first stores to open with the new devices, and it too saw long queues.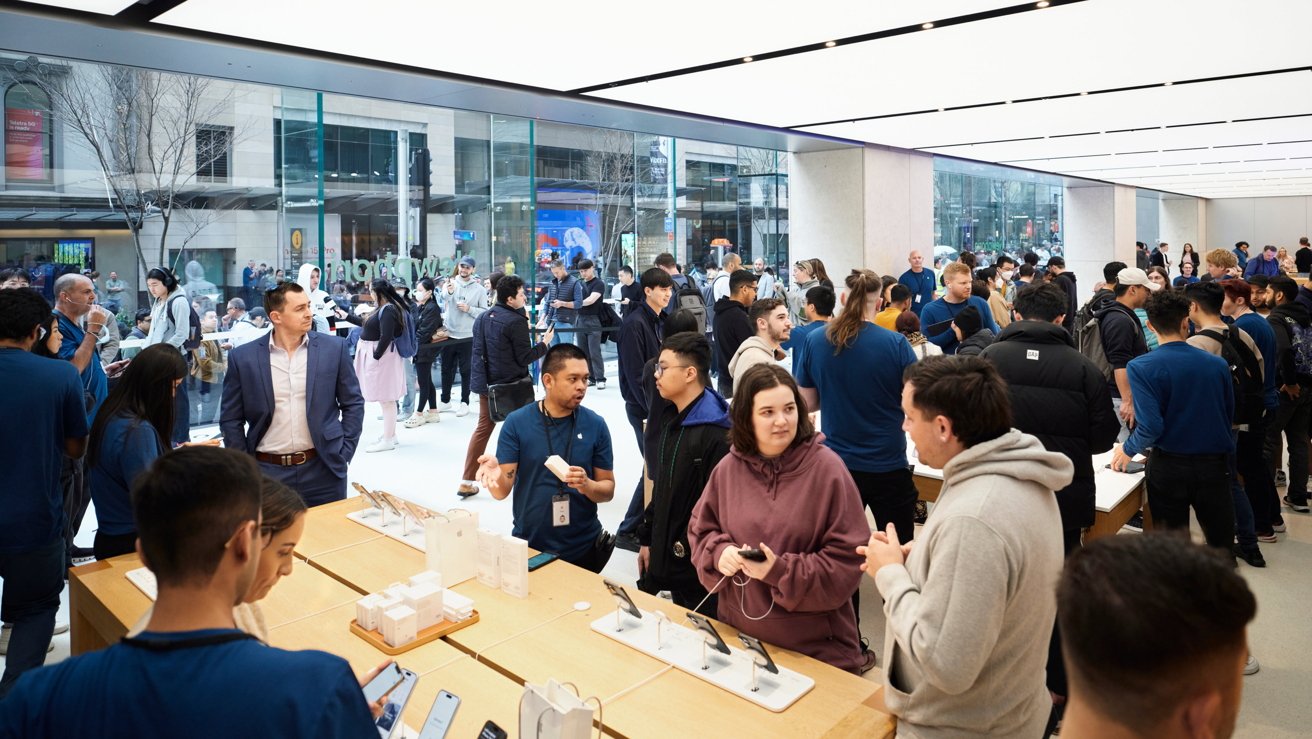 Apple Sydney, Australia


Staff in Sydney also welcomed the first buyers with applause.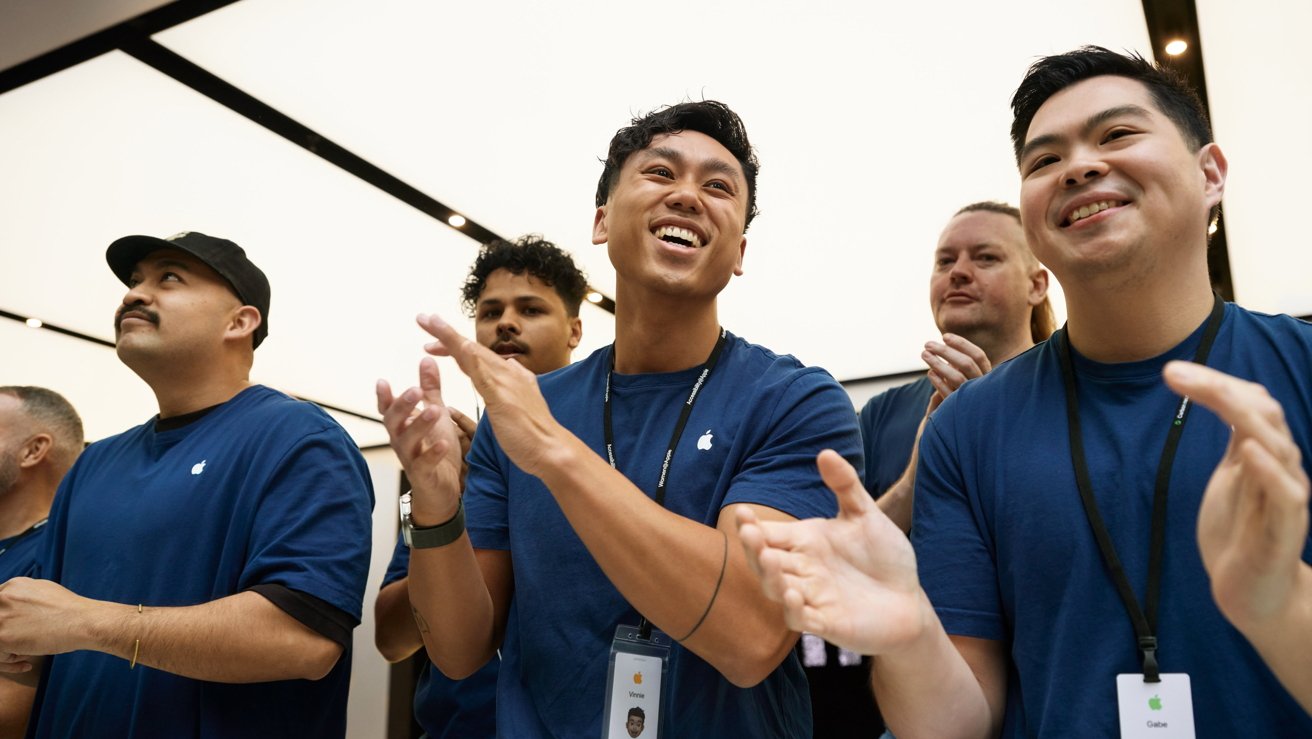 Apple Sydney staff welcoming customers with applause


At time of writing, UK stores have opened and been selling the iPhone 15 for around two hours. Shipments to US customers should be beginning soon, and retail Apple Stores will typically be opening at 10 a.m. local time.

Read on AppleInsider