iPhone 15 review: A bigger step up than the iPhone 14 was
Posted:
in iPhone
edited September 22
The move to the iPhone 15 is a much larger step than the iPhone 14 was, and it is a return to form for Apple's phone for the rest of us.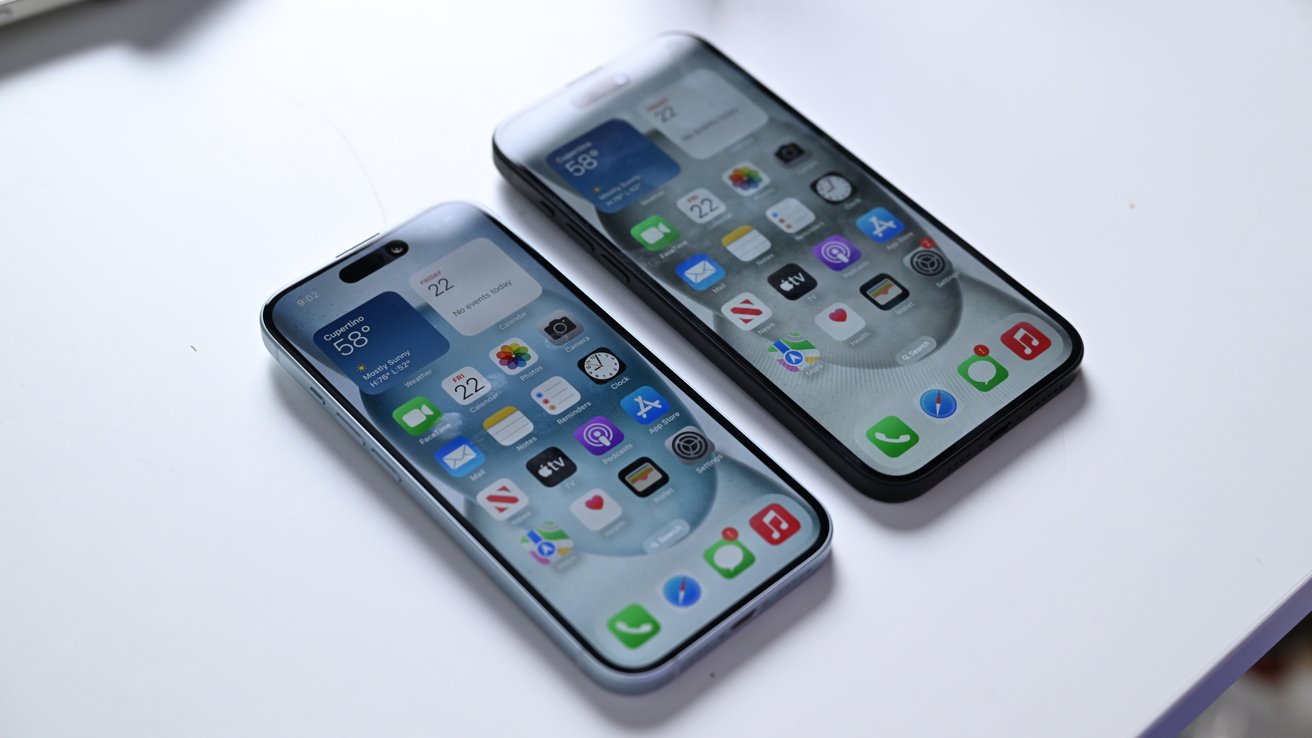 iPhone 15 review: Displays on iPhone 15 and iPhone 15 Plus


The introduction of the iPhone 14 was, frankly, a disappointment when compared to the rest of the annual marches. Rather than any serious upgrades, it added a very a slightly better main camera, and Crash Detection -- and that's about it.

While the iPhone 14 Pro moved on to the A16, the iPhone 14 stayed with the iPhone 13's A15.

At the time, it was thought that Apple had decided to hold back the standard iPhone releases so that there could be more differentiation from the Pro lineup in future years. The working theory was that once the Pro was sufficiently more advanced than the regular models, Apple could then trickle down some of its features in the subsequent year.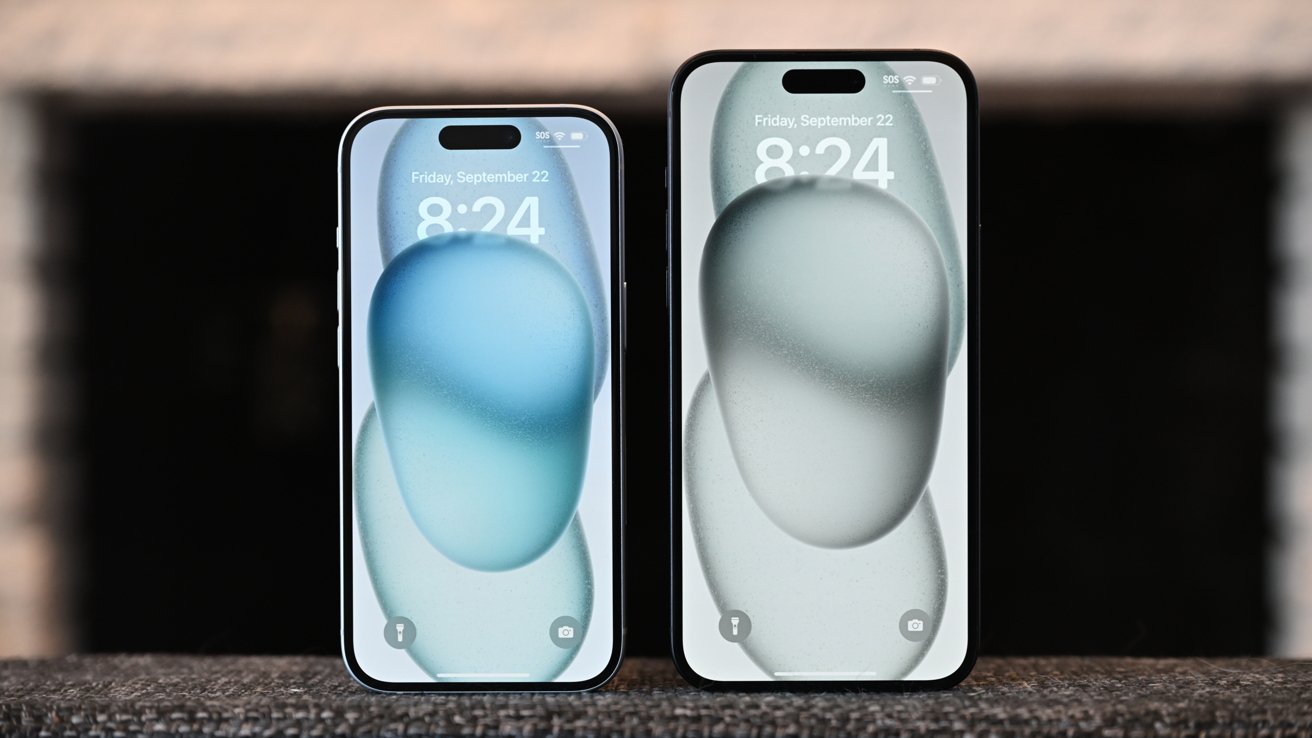 iPhone 15 review: iPhone 15 and iPhone 15 Plus


It seems that forecast was correct.

After this year-long pause to separate the two models, though, the iPhone 15 sees a processor improvement in 2023, and a few other perks from 2022's Pro devices.


iPhone 15 and iPhone 15 Plus review - External Appearances


Looking at the iPhone 15 and iPhone 15 Plus from the front with the screens off, there's very little design difference other than materials and color choices versus the iPhone 14. A close inspection shows the TrueDepth camera system is a bit lower, but that's all you get from the front.

Around the back, Apple uses the same sort of glass backing as before, except this time it's a color-infused version with a textured matte finish. There's also a contoured edge on the aluminum enclosure that Apple has introduced for these models.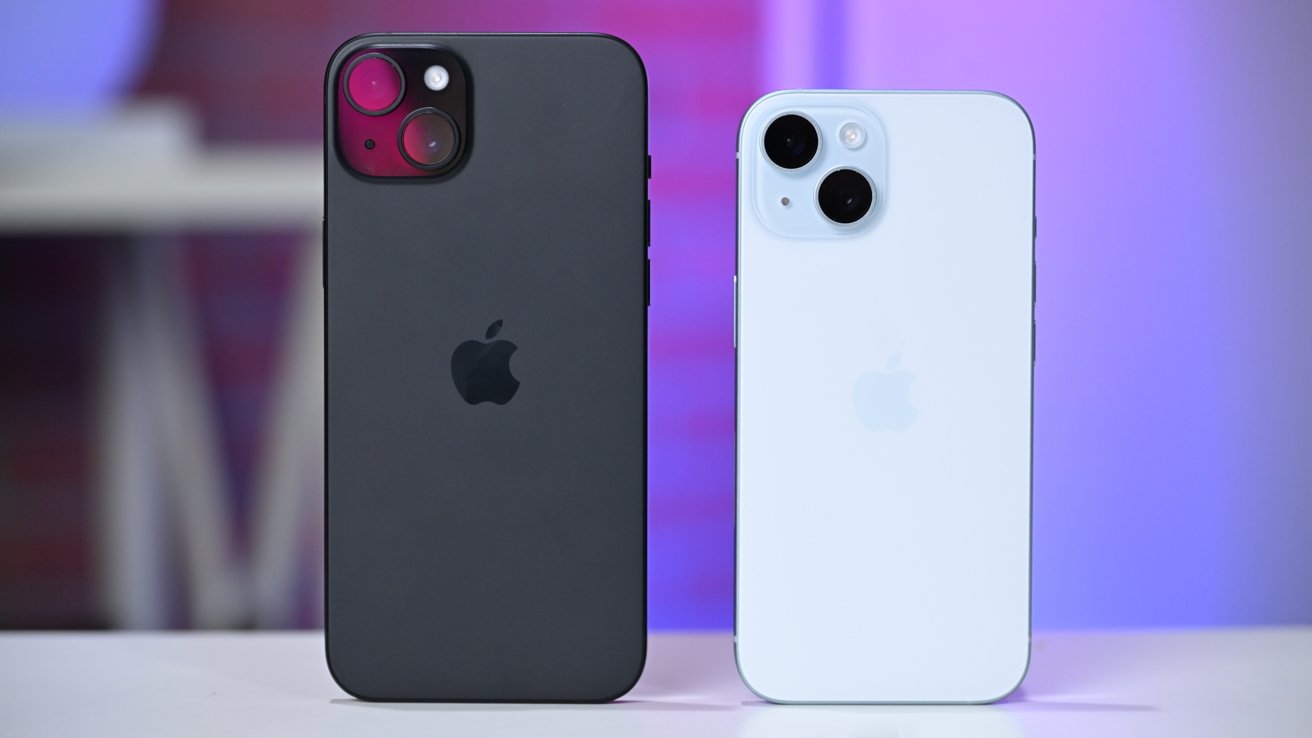 iPhone 15 review: The iPhone 15 lineup doesn't have very bright colors


The colors are weak in every possible regard. The glass is well-crafted, but it reminds me very much of a frosted shower door from the Miami Vice-infused '80s, with very muted pastel colors to match.

Clearly, several somebodies in Cupertino aren't fans of color saturation and decided to just wave a color swatch past the iPhone glass during the dyeing process, instead of making an actual colorization effort. This is an exaggeration, of course, as there is the faintest hint of color -- but we can't say this any clearer, it is just a hint.

This won't matter much for the "my iPhone must have a case on it" crowd, but the color selections in the iPhone 15 lineup are milquetoast, and unremarkable.

Photography of the different colors is hard too. In too-bright or too-dim light, the entire lineup looks white. In fact, when I opened up the box for this review, I had to double-check with the documentation I was provided that the box was packed correctly with the proper color phone.

We get it. Material selection is hard, and that material selection coupled with what Apple wants from scratch resistance from color coatings is difficult. But, wow, are these colors plain.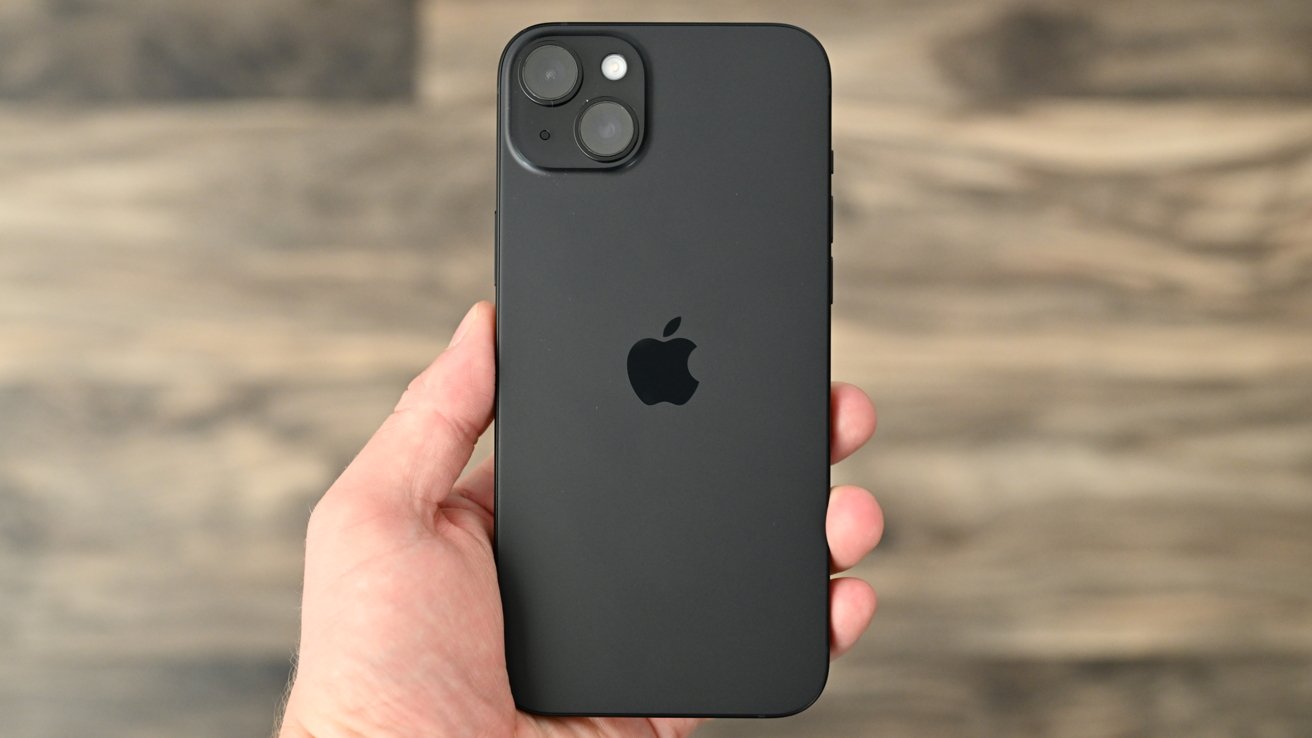 iPhone 15 review: Black iPhone 15 Plus


Anyway, there's also not much to say about size and weight, though the new models are very slightly lighter and larger. At 5.81 inches long and 2.82 inches wide, the iPhone 15 is very fractionally longer than the iPhone 14, while the iPhone 15 Plus is 6.33 inches by 3.06 inches.

Both are 0.31 inches thick, mirroring the 2022 releases. What isn't the same is the weight, with the iPhone 15 now at 6.02 ounces and the Plus at 7.09 ounces, versus 6.07 ounces and 7.16 ounces, respectively, for the iPhone 14 and iPhone 14 Pro.

The big design change, is at the base. After a year plus of rumors, Lightning has been ditched for USB-C.


iPhone 15 and iPhone 15 Plus - USB-C is here


On the connectivity side, the headliner is the introduction of USB-C, with Apple finally removing Lightning from its flagship models.

There's a misconception that Apple was forced to do this in the iPhone 15, and that's not entirely true. It takes between 20 months and 30 months from iPhone inception to delivery, and given the architectural differences with USB-C, this kind of introduction would be pretty early in the design process.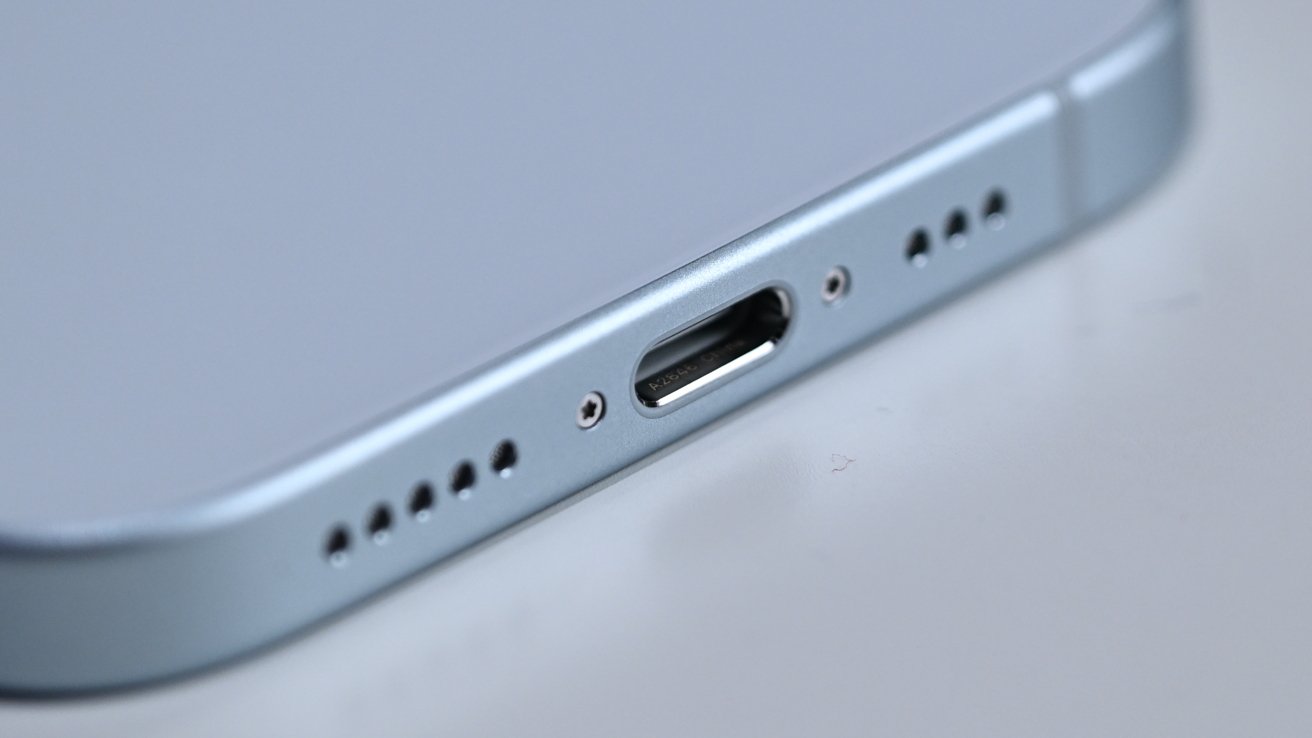 iPhone 15 review: USB-C port on iPhone 15


Two years ago, the EU law that mandates USB-C on newly-available devices wasn't even really in consideration. And, only the iPhone 16 would be "forced" to have it.

There have always been a lot of benefits to USB-C, assuming you embraced it. The main detractor from it, is this now means many Lightning-based accessories won't work unless you use an adapter.

Fortunately, there's an adapter for that, as there has always been for the myriad cable specs there have been since the dawn of computing.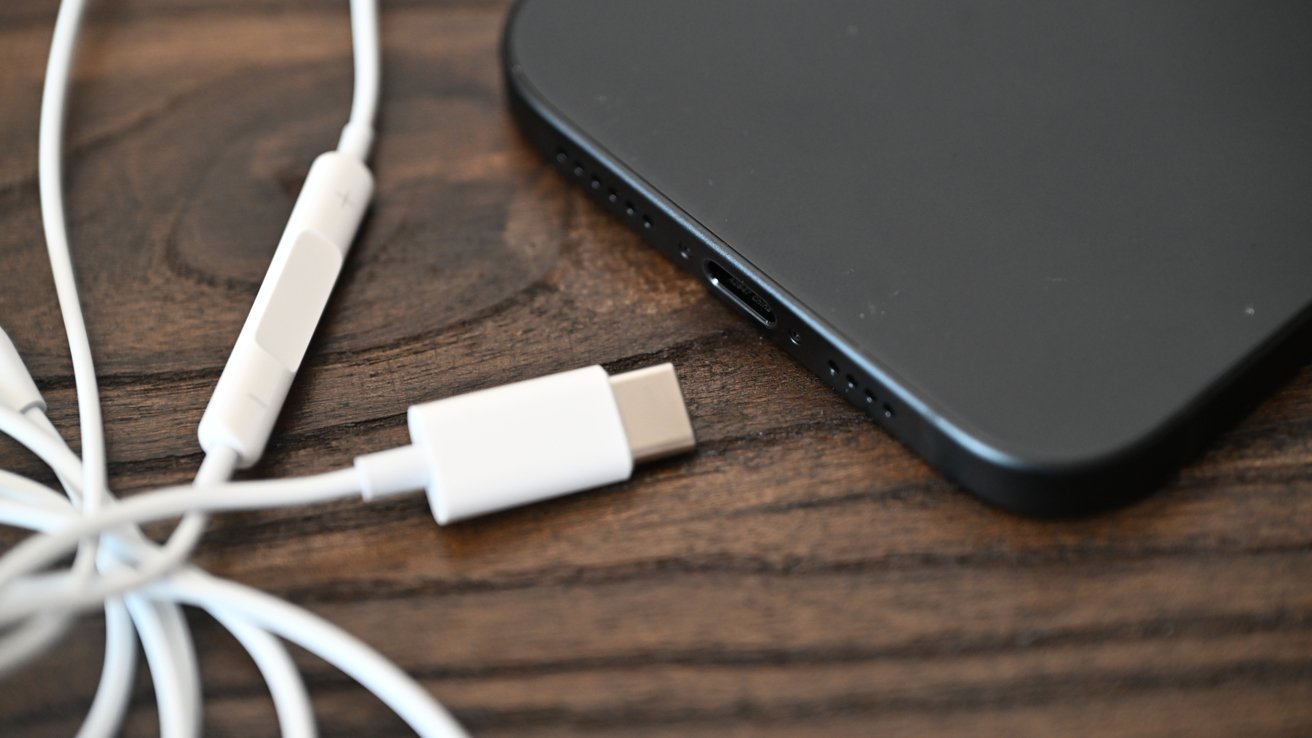 Apple updated its EarPods -- sold separately -- to USB-C, too


But, as always, all USB-C isn't created equal. While the Pro models get USB-C with 10Gbps data transfers, the A15 Bionic chip in the iPhone 15 doesn't have native USB 3 capability, so data transfers are limited to USB 2.0 speeds.

Opinions vary on how much this matters, with opinions highly dependent on how often any given user transfers data across a cable. Apple's iCloud covers most of the data transfer needs of the general populace -- assuming the user is ponying up for larger storage capacities.

Big data transfers like video still take time. We're not sure how often a film maker will use an iPhone 15 and not a Pro model with the faster 10 gigabit per second transfer speeds, but certainly that number is not zero.

If that speed is important, either pony up for a Pro model now, or be patient. This will likely change in the future, especially if the A17 Pro with its native USB 3.2 controller of the iPhone 15 Pro models is added to the iPhone 16 -- but it obviously doesn't help now.

And, USB-C allows users to directly connect to a television or other display at up to 4K with a single cable, minus a Lightning dongle While the cable is technically a DisplayPort alt mode, a $8 USB-C to HDMI cable will get you there.

So, presenters and gamers rejoice, at this being easier. It's still not a HDMI to HDMI cable, but as always we recommend being prepared if you know you might have a presentation to do.

In our time with the iPhone 15 and iPhone 15 Pro, we played a few games with Apple's Bluetooth controller support. It was fine, albeit not yet optimized for a larger screen experience, and nearly everything on the iOS App Store is touch-centric as it should be.

Higher-end title availability and a lacking big-screen experience may or may not change, as Apple is now making a push for "console-quality" games to come to the iPhone. We'll see with time how much actual effort they put into the initiative over time, as we've heard this all before from Cupertino, many times over the last 25 years.

So far, what we've seen on the Mac from a game porting perspective is mostly transferrable to the iPhone as well. So maybe it'll stick this time.


iPhone 15 and iPhone 15 Plus review - Screens


The most obvious Pro-inherited element is the display, which continues to be 6.1-inch and 6.7-inch Super Retina XDR versions. All-screen OLED panels, they are now equipped with a Dynamic Island instead of the often-derided notch.

As was demonstrated in the iPhone 14 Pro, the Dynamic Island is a smart way to hold the TrueDepth camera array in a visible fashion, and doing so using UI elements. With an expanding black notification bubble, the Dynamic Island is almost meant to exist in that spot.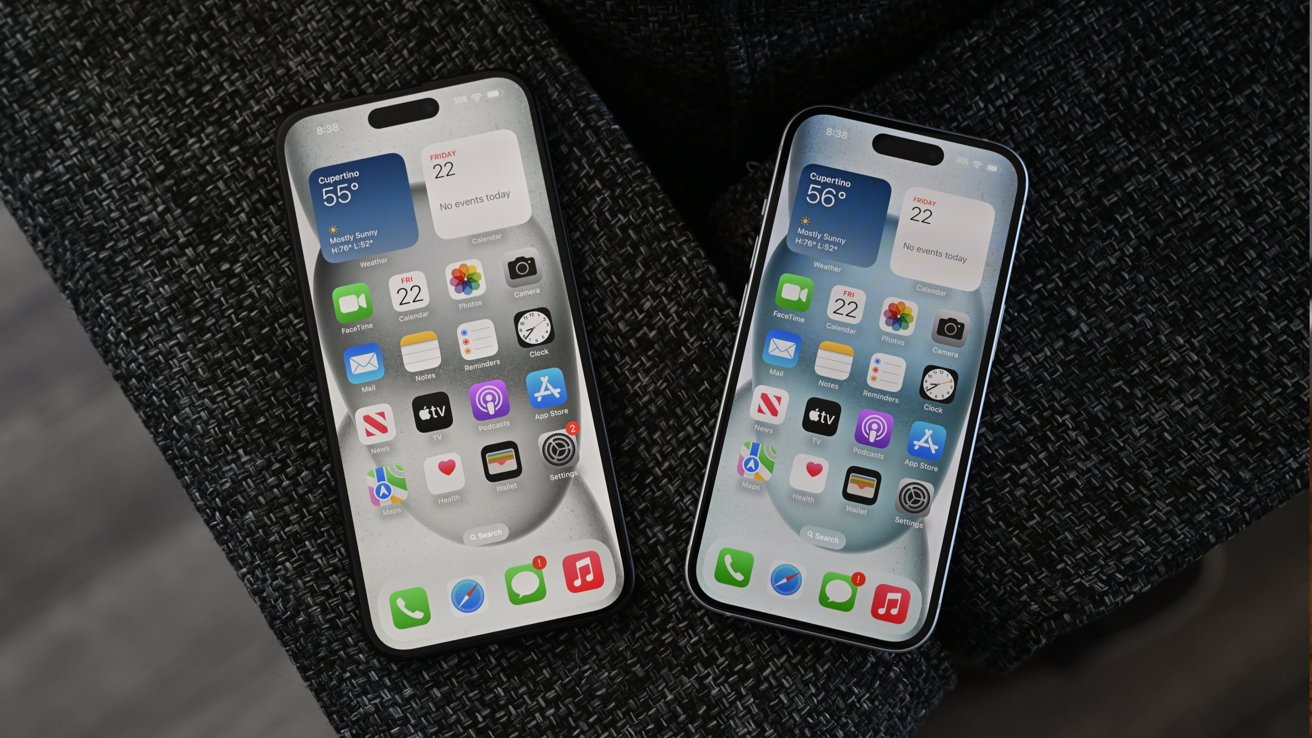 iPhone 15 review: iPhone 15 and iPhone 15 Plus


The Pro feature borrowing continues with brightness, with Apple making the iPhone 15 just as bright as the Pro equivalents. This upgrade means the screens can manage 1,000 nits of maximum brightness for typical content, rising to 1,600 nits for HDR peak brightness, and 2,000 nits when outdoors.

The other big display change happened to the modern Pro models too -- the screens are slightly higher resolution. The iPhone 15 has a 2,556 by 1,179 resolution and the Plus is at 2,796 by 1,290.

The screens are all at Apple's typical iPhone pixel density of 460 pixels per inch.

The features list continues as usual, including TrueTone support, Wide Color (P3) coverage, a 2 million-to-one contrast ratio, and Haptic Touch. We've gone on enough about these features in years past, and won't do so again.

You're still not getting ProMotion support here, nor an always-on display, as they are strictly Pro model benefits. A lot of drama has been made about the lack of 120Hz displays, and it's mostly noise from the deeply-technical.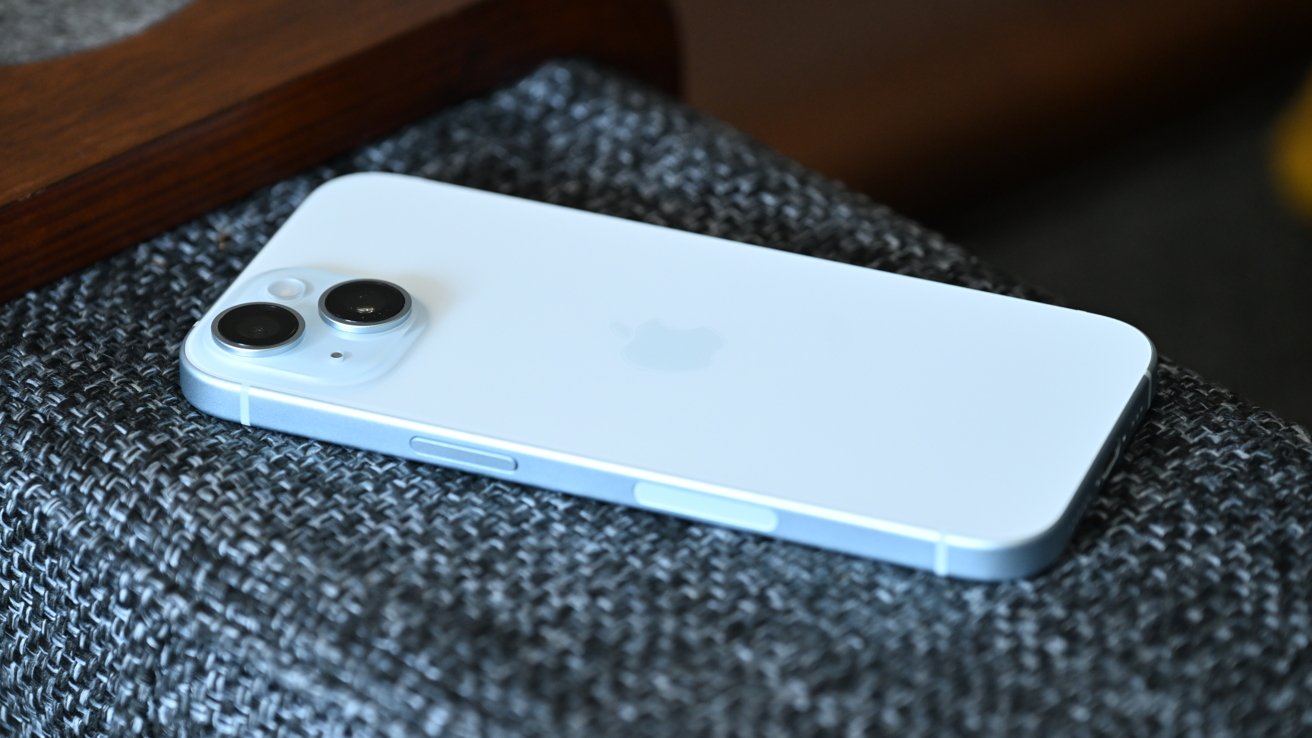 iPhone 15 review: Blue iPhone 15


We're not going to delve into the "most people won't notice the difference" argument -- which is true. We aren't also going to try to refute the importance of it to some -- which is also clearly true. What we will say is that if 120Hz iPhone for $800 is a crucial point to hit for you, buy an iPhone 13 Pro second-hand or spend a bit more and get an iPhone 14 Pro new while you still can.

If you do, you'll still have a better phone than nearly every Android device in circulation, and you'll get that 120Hz.


iPhone 15 and iPhone 15 Plus review - Cameras


After numerous years of a 12 megapixel image capture element being the standard for Apple's camera system on the non-Pro iPhone models, Apple has finally given the iPhone 15 a much-needed upgrade. It's still a dual-camera system, but it's capable of more than 12MP.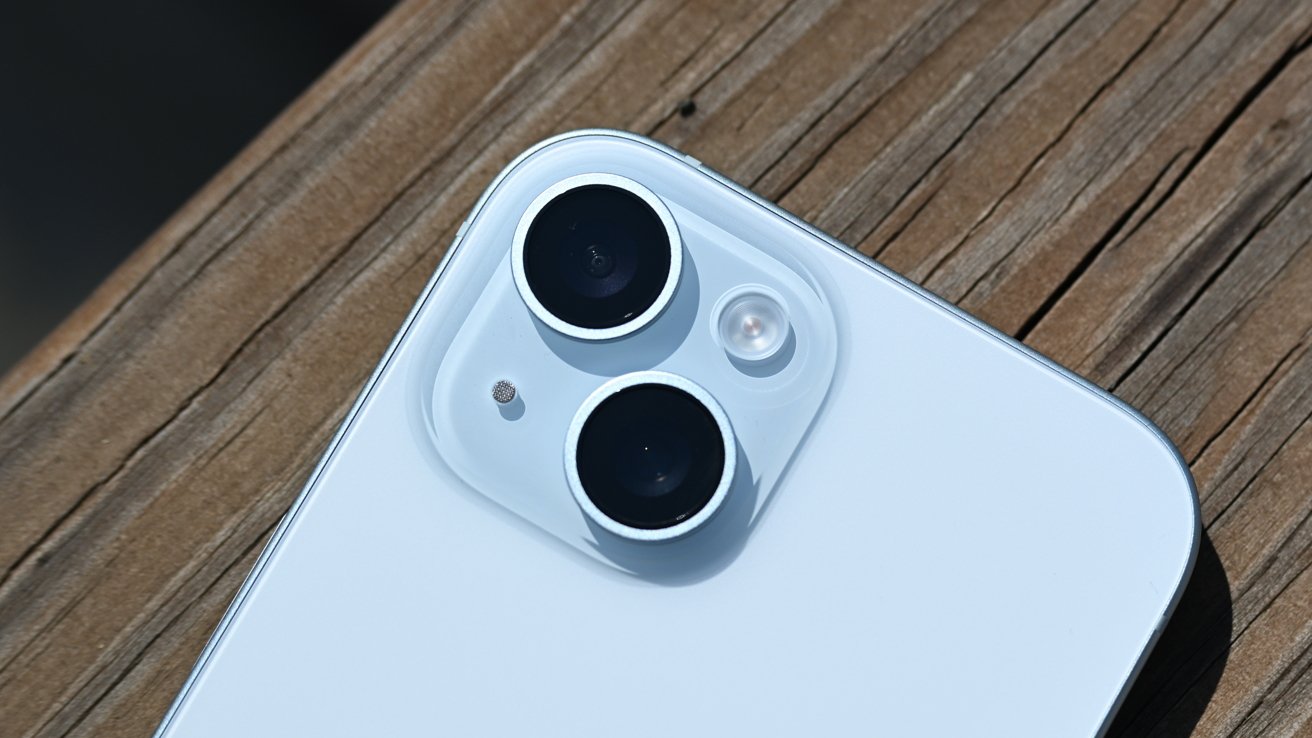 iPhone 15 review: Cameras on iPhone 15


The Main camera now uses a 48-megapixel sensor with an f/1.6 aperture, sensor-shift optical image stabilization, and 100% Focus Pixel usage. To users, that means it is capable of four times the resolution for an image, but it also has other tricks up its sleeve.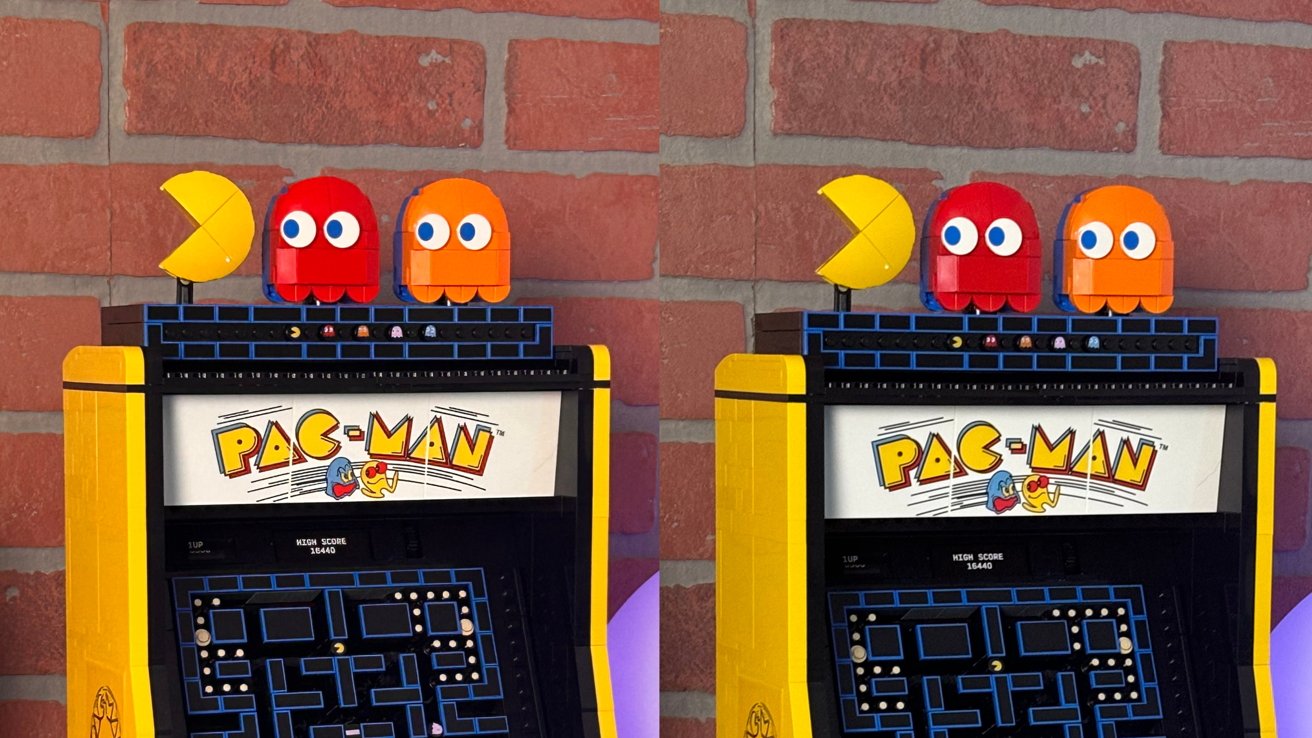 iPhone 15 review: iPhone 14 (left) and iPhone 15 (right) at 2X zoom


For example, Apple can use the 48-megapixel sensor to create a 12-megapixel Telephoto-equivalent shot, simply by cropping the image to the center pixel pile. In effect, it simulates a third Telephoto sensor with a 2x "optical zoom."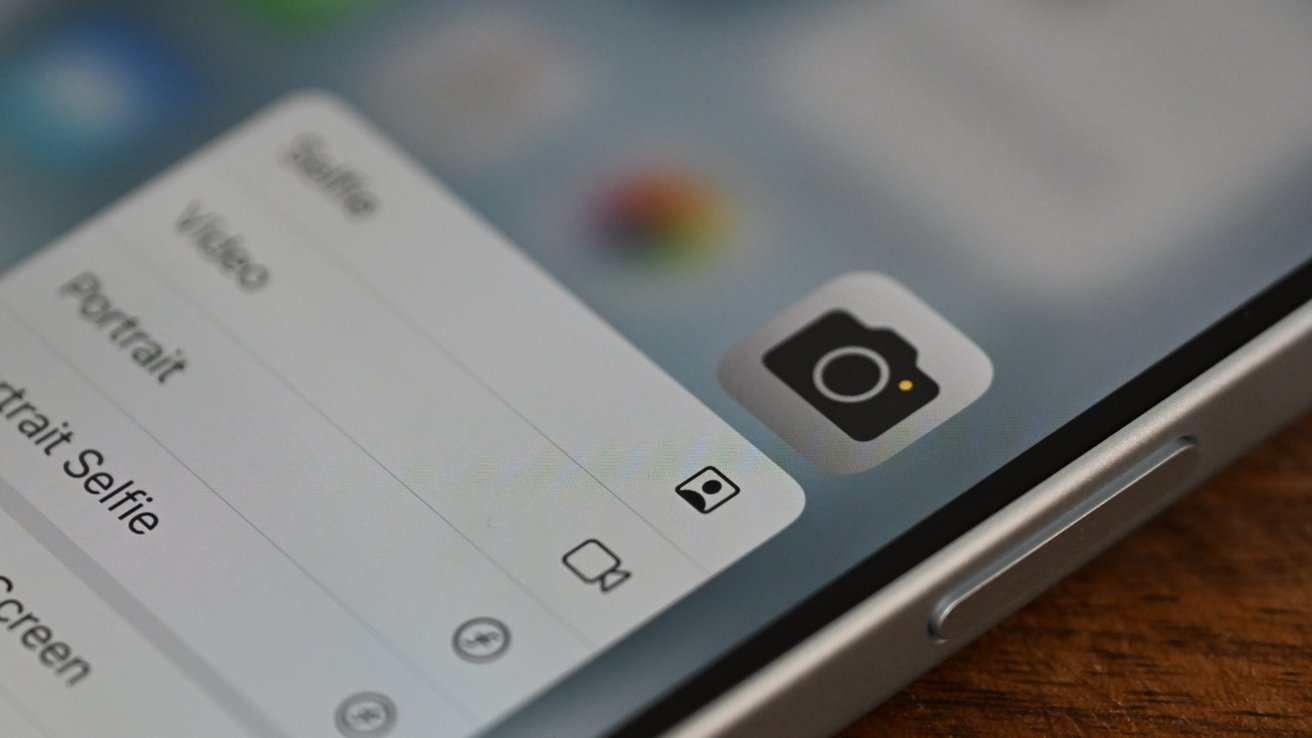 The iPhone's camera app


The default camera output is 24-megapixel HEIF, balancing efficiency and post-processing image control with the system picking and choosing what pixels to use and/or combine. This in theory gives a wider dynamic range, than using the whole sensor generating a 48-megapixel image with an extended dynamic range algorithm.

The Ultra Wide sensor is 12MP with an f/2.4 aperture and 120-degree field of view as usual, complete with a 2x optical zoom out. That gives the camera system an overall optical zoom range of 4x and a digital zoom of up to 10x.

Of course, you get your usual camera add-ons like True Tone flash, Deep Fusion and Photonic Engine computational photography elements, Smart HDR5, Portrait Lighting, and Photographic Styles.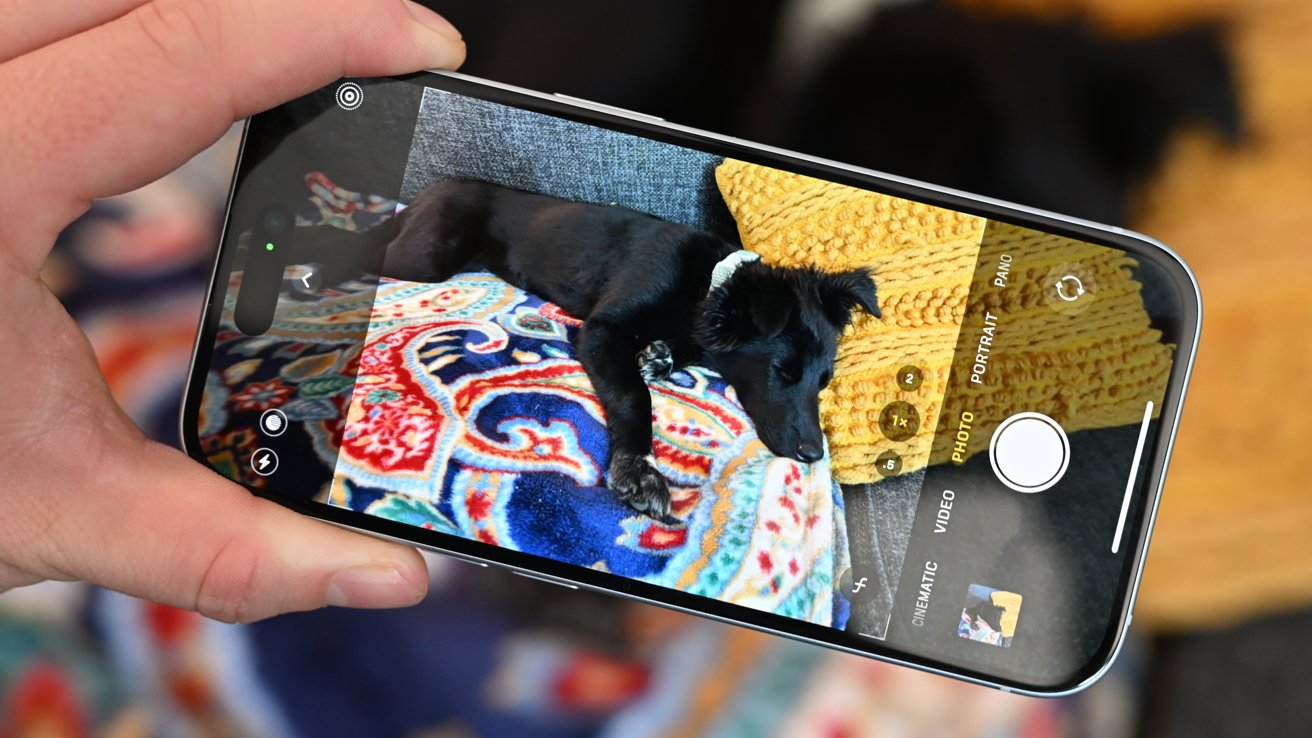 iPhone 15 review: Snapping a photo of Brooklyn with iPhone 15


While Apple's prowess with computational photography has kept it at the top of the pile photographically-speaking, sticking to the 12MP sensor can only go so far. Ultimately, the switch to 48MP for the Main camera is a big selling point for Apple's mid-range 2023 iPhone.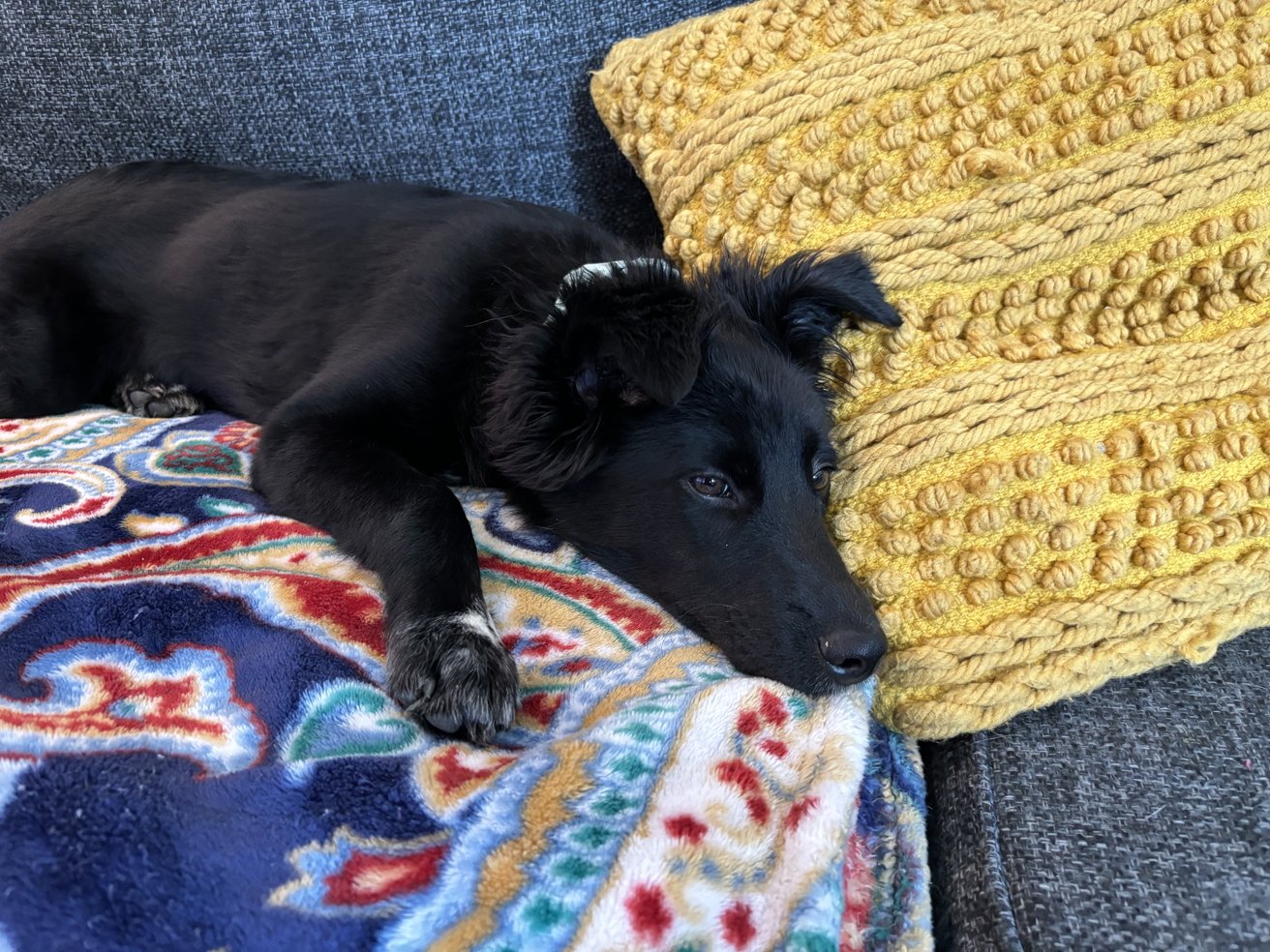 iPhone 15 review: Sample image from iPhone 15


What Apple provides in its Camera app will be fine for just about anybody looking at an iPhone 15 instead of an iPhone 15 Pro. If it isn't, there are third party apps for more granular shooting and processing control than Apple allows as a default.

The front continues to use the 12MP TrueDepth camera, which has all of the usual capabilities, including facial mapping for use with Face ID for security.


iPhone 15 and iPhone 15 Plus - Performance


In 2022, Apple's "upgrade" for the iPhone 14 and Plus was not a new chip, but a (slightly) better one. Rather than join the Pro lineup in using the A16 Bionic, The version Apple went with was taken from the iPhone 13 Pro, giving it an extra GPU core.

One year later, and it's evident that Apple is now going down the route of providing the iPhone the previous year's Pro version of the A16 Bionic.

That means you're getting the same six-core CPU with two performance and four efficiency cores as the 2022 Pro models. Those performance cores also use 20% less power than the A15 counterparts.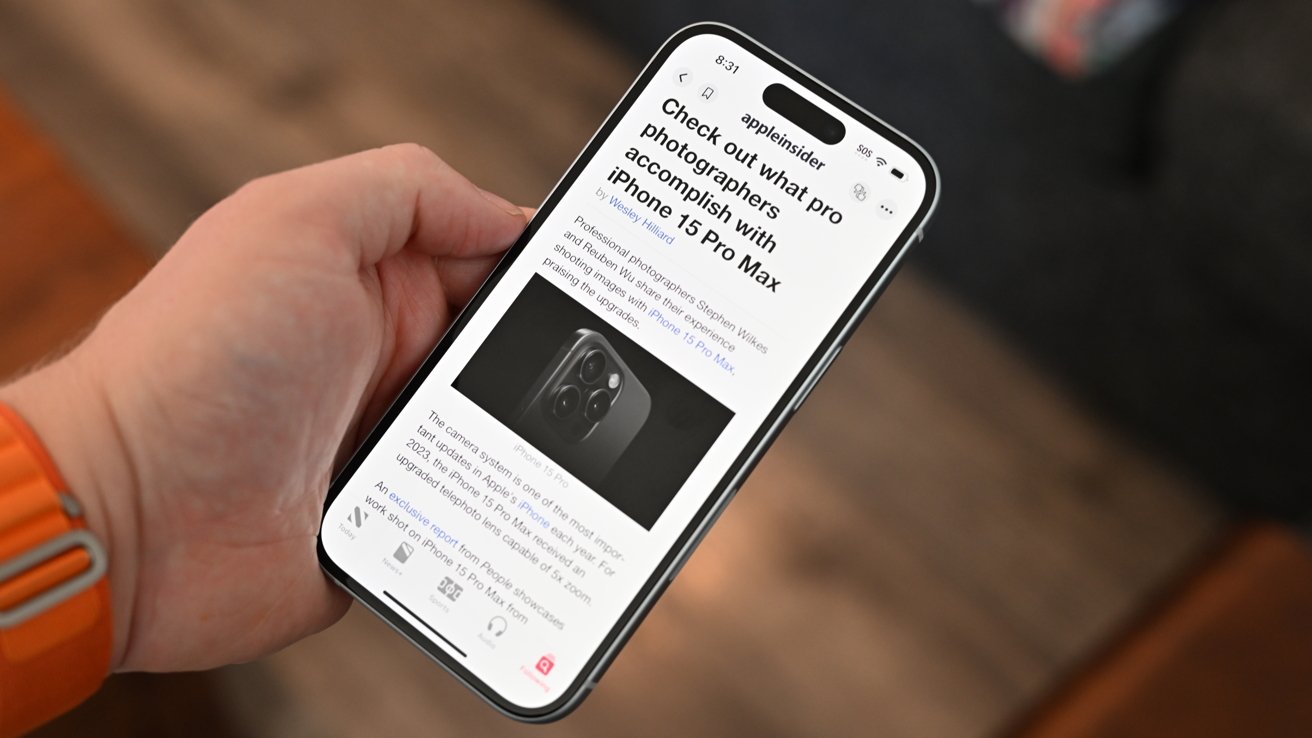 Reading on iPhone 15


The five-core GPU now has 50% more memory bandwidth than the A15 to improve gaming. Meanwhile the 16-core Neural Engine is now capable of close to 17 trillion operations per second.

Since we're talking about a chip from a year-ago Pro model iPhone rather than something brand new, we have a pretty good idea of how powerful the iPhone 15 is in real-world usage, and in benchmarks. GeekBench 6 benchmarks bore out what we were expecting.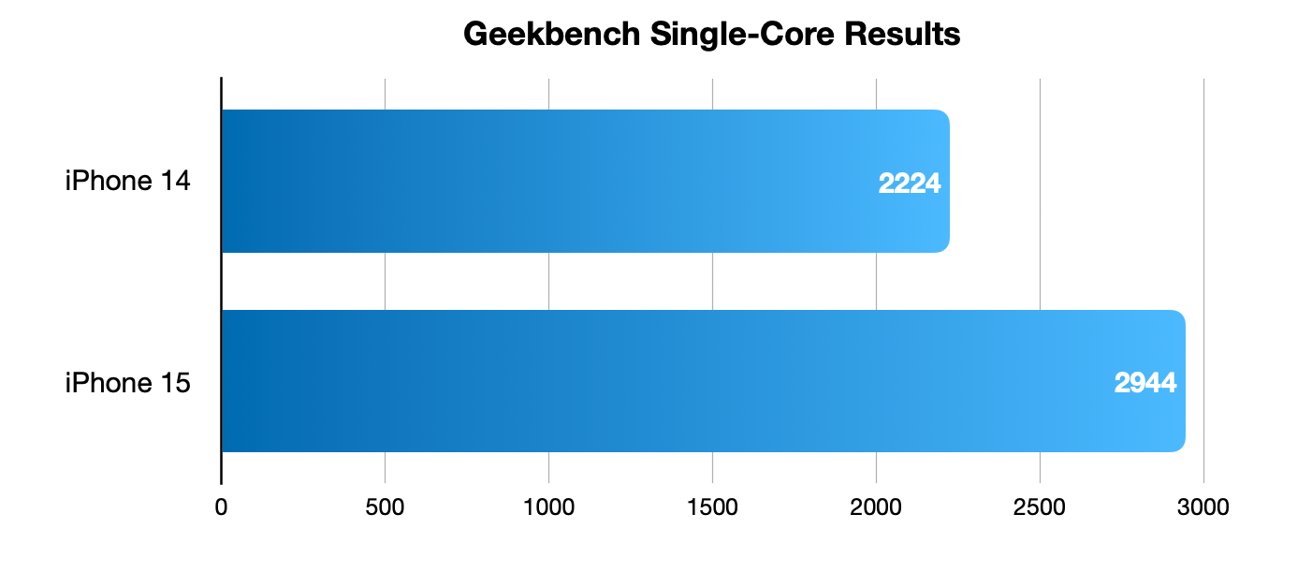 iPhone 15 review: Single-core iPhone 15 vs iPhone 14 benchmarks, GeekBench 6


The improvements versus the two chips are clear single-core. They're even clearer when all the cores are utilized.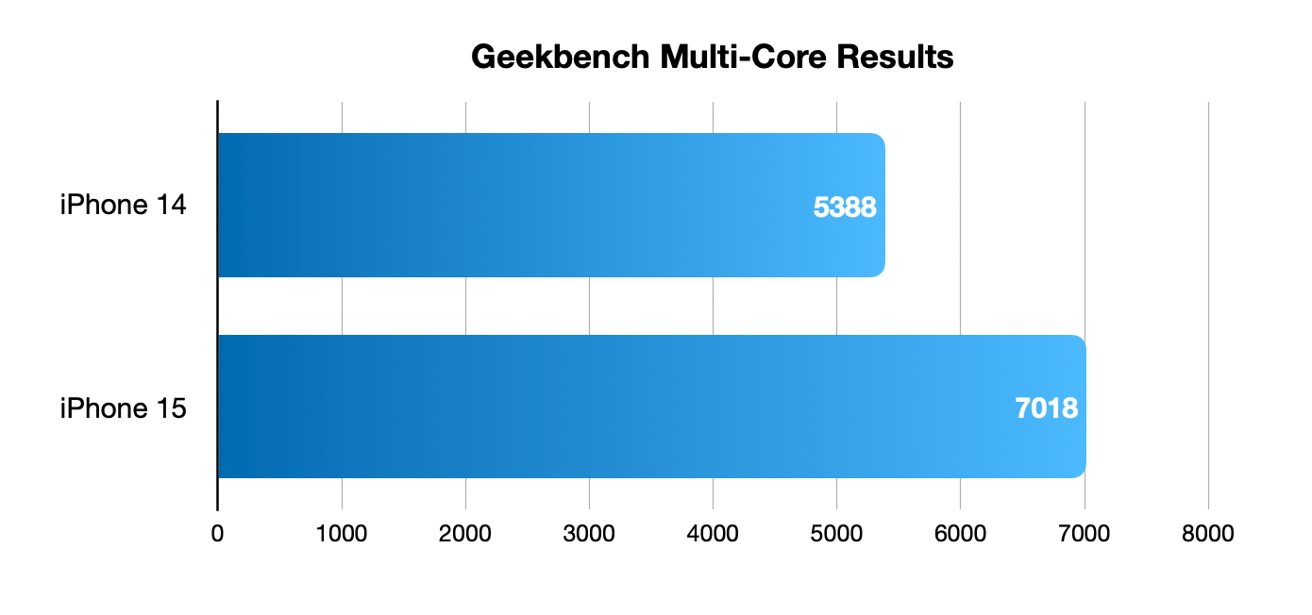 iPhone 15 review: Multiple core iPhone 15 vs iPhone 14 benchmarks, GeekBench 6


This is all fine and good. The new phone is faster than the one a year ago, as expected.

Still, though, this is mostly a useless and overly-specific metric for the ultimate target market of the iPhone 15. In September 2023, the iPhone 15 Pro is being bought in droves, and with a significant number of those going to every-year upgraders.

The purchase balance will shift in the next five months or so away from the Pro models, and to the non-Pro. The "once every three years" purchasers are not beholden to Apple's annual release cycle, and buy when they just can't take the compromises one minute longer.

What will matter to most when that purchase balance shifts, is that the iPhone 15 or iPhone 15 Plus are the new iPhones, have a better camera, and are better than the last iPhone that they bought years ago.

There's no question that it meets all of those real-world metrics.


iPhone 15 and iPhone 15 Plus - Charging, Connectivity, and Battery


Charging is still possible over at 15W through MagSafe and 7.5W via Qi, so accessories using those technologies will continue to work as usual. Apple is citing Qi2 support in the documentation for the phone, so when the spec is fully available in consumer goods, perhaps the existing Qi charging limit of 7.5W will expand to 15W. Time will tell.

You still get fast charging using USB-C, with a 50% charge possible in 30 minutes using a 20W or higher power adapter. Charging is limited to 28W max, which is unchanged from the iPhone 14.

As for power, the iPhone can manage up to 20 hours of locally-stored video playback from a single charge, while the Plus gets to 26 hours. Streamed, those figures go to 16 hours and 20 hours respectively, and audio playback goes to 80 hours and 100 hours regardless if streamed or stored locally.

Our battery testing were in the ballpark of those numbers. Of course, your mileage may vary, depending on use cases and what you're running. If you're slamming your iPhone with a "console-quality" game that Apple is promising for the future, you won't get anywhere near those hours.


iPhone 15 review: StandBy mode when using MagSafe


Every iPhone in the 2023 lineup has a slightly larger battery than the corresponding 2022 model. This isn't enough to amount to much, with more power-hungry tasks taking away from what that very small additional capacity has granted. User behavior is still the main driver of battery life.

Cellular connectivity still supports both mmWave and sub-6GHz elements of 5G, as well as Gigabit LTE. Local connectivity includes Wi-Fi 6, Bluetooth 3.0, and NFC for Apple Pay and other functions.

Speeds for wireless connectivity are more dependent on either your Wi-Fi router or the local 5G environment, all still further limited by network congestion. Max speeds are about the same as the iPhone 14, though, so that's good.

There's also a second-generation Ultra Wideband chip in use, which enhances the existing UWB capabilities to triple the range. New for 2023, UWB also allows users to use Find My to track down friends who also own the iPhone 15 or iPhone 15 Pro, complete with directionality and range-finding.

Last year's standout addition of Emergency SOS via Satellite has been one-upped in 2023. Not only can you use it when you are in trouble in an all-too-common zero-bar situation, you can also use Roadside Assistance via Satellite to summon assistance for your car too.

It follows the same principle of answering a brief questionnaire then pointing the iPhone at the sky, but it sends the message to AAA in the United States, who can then provide help.

The service is covered by AAA if you're an existing member. It's not clear what fees responders will will charge for a non-member -- but that will be made clear before help is dispatched.

We weren't fully able to test this. In 2023, as it has been for years, we got no support from Apple for this review.


The iPhone 15 isn't halfway between the iPhone 14 Pro and iPhone 15 Pro


The iPhone 15 and iPhone 15 Plus are a welcome upgrade to the non-Pro iPhone tier, especially following the iPhone 14's semi-hesitation on upgrades year-over-year.

Apple will be offering many of the benefits of the previous years' Pro models in the new non-Pro lineup in the future, as they have generally done since the advent of the Pro. This certainly allows Apple to save resources on designing things twice.

It's clear to all that the Pro models are the best-equipped versions in any given annual product line. Since there's some elements that are missing or downgraded compared to the Pro, such as the camera count or display features, it feels more like a slightly neutered iPhone 14 Pro -- and there's nothing wrong with that.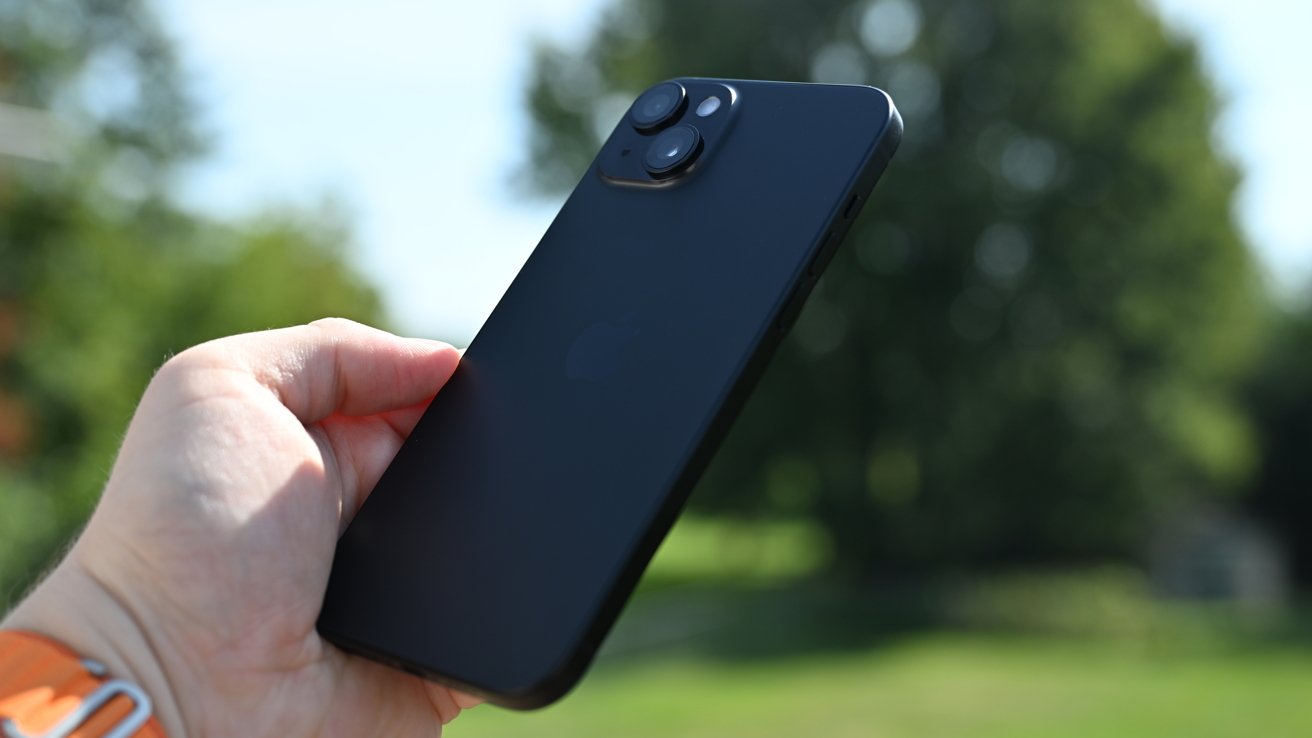 iPhone 15 Plus in black


Apple's existing iPhone lineup is the iPhone SE, iPhone 13, iPhone 14, iPhone 15, iPhone 15 Plus, iPhone 15 Pro, and iPhone 15 Pro Max. There are only about $100 between models, obviously depending on storage options.

The addition of the second-hand market complicates choices a bit. Carriers have a limited supply of the 2022 iPhone 14 Pro models remaining, with some being sold at pretty steep discounts. If you're reading this very soon after the iPhone 15 release date in September 2023, an iPhone 14 Pro new from a carrier with a full warranty is an attractive option at a very similar price to a 2023 iPhone 15, given the additional lensing versus the iPhone 15 non-Pro.

Those new stocks will dry up soon enough. If the iPhone 15 versus new iPhone 14 Pro is a debate you're having, we recommend deciding sooner rather than later, as time will decide for you soon enough.

Regardless, though, it is a solid mid-range iPhone. We're not sure we'd recommend it to an iPhone 13 or iPhone 14 owner now, but if you're coming from an iPhone 12 or older, it is an incredible upgrade.

And that's really how the non-Pro iPhone lineup needs to be assessed -- not with a one-year lens, but a three-year one.


iPhone 15 and iPhone 15 Plus review - Pros
48MP camera


Dynamic Island arrives on the non-Pro model


USB-C is here
iPhone 15 and iPhone 15 Plus review - Cons
Incredibly dull color selection


USB-C at USB 2.0 speeds
Rating: 4 out of 5
Where to buy the iPhone 15 and iPhone 15 Plus


Wireless carriers are currently incentivizing Apple's iPhone 15 and iPhone 15 Plus, with savings of up to $830 off.

You can find the best iPhone deals from wireless providers below, as well as in the AppleInsider iPhone Price Guide.


Read on AppleInsider